Back
South Asian Heritage Month: Local Heroes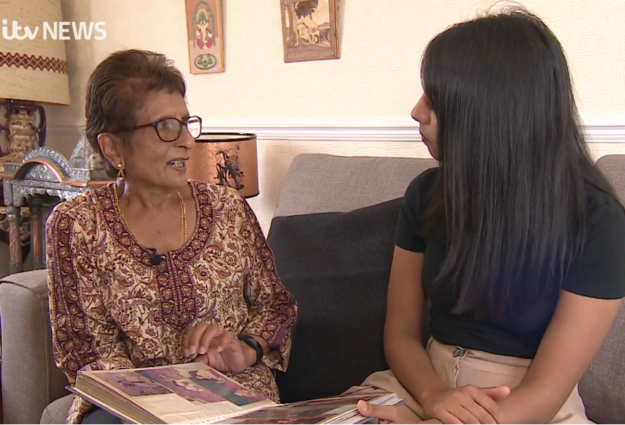 A Spotlight on Community Heroes
South Asian Heritage Month #SAHM

Essex Cultural Diversity Project has been working with ITV News Anglia this month to celebrate South Asian Heritage Month. The first series of reports puts a spotlight on community heroes, featuring community champions Vasanti Patel from Thetford, Salma Ahmed living in Colchester, and Tanveer Singh Bajaj from Chelmsford.
Vasanti Patel is a local volunteer from a Hindu background living in Thetford, who supports the local community through various charity initiatives, from litter picking to Park Runs. Sharon Nash who organises the Junior Park Run commented "She's an amazing woman, 'local hero' doesn't even cover it …. If she find someone that needs help, Vasanti is there".
Mrs Loqueman from the Bangladeshi Women's Association is a volunteer supporting Bangladeshi women through various activities, such as cooking at Firstsite and the Active Garden Project Allotment in Colchester.
Tanveer Singh Bajaj provides food to homeless people in Essex through the charity Sikh Welfare and Awareness Team (SWAT).
Watch the latest edition of ITV News here
https://www.itv.com/news/anglia/2018-05-04/catch-up-watch-the-most-recent-edition-of-itv-news-anglia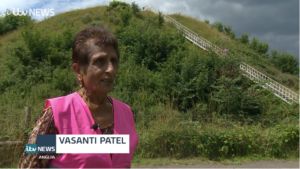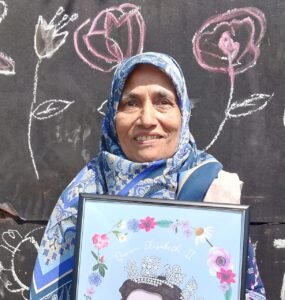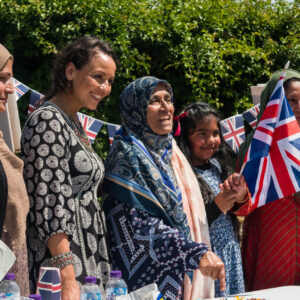 ---
Media Partnerships:
Promoting Diversity in Radio and Television
Each year Essex Cultural Diversity Project strengthens its productive working relationship with local TV, radio and media, helping key outlets diversify their programming by sourcing interviewees, guests and contributing to news stories.
We are part of the ITV Anglia Inclusion and Diversity Group, attending local and national panel meetings, and recommending news stories that promote diversity. We are a regular feature on BBC Essex's radio programme Essex Voices. Other media partners include the Sikh Channel, PTC Punjabi, Punjab Times weekly news and Ajit Weekly, who have been covering our projects working with various communities around the story of Maharajah Duleep Singh and his family, and Doddinghurst's Indian Princess.
---
About South Asian Heritage Month
https://southasianheritage.org.uk/

South Asian Heritage Month (SAHM) first took place in 2020 and runs from the 18 July to the 17 August each year. SAHM seeks to commemorate, mark and celebrate South Asian cultures, histories, and communities. The month seeks to understand the diverse heritage and cultures that continue to link the UK with South Asia.
South Asian culture has made a significant impact on Britain in various aspects, such as food, clothing, music, words, and the overall ambiance of our towns and cities. It's a beautiful display of the rich and proud South Asian heritage that has blended into the British way of life, contributing to the diversity of our nation. Observing South Asian Heritage Month provides us with an excellent chance to embrace and celebrate the history and identity of British South Asians.
It's crucial to allow people to share their own stories, and this occasion offers an opportunity to showcase what being South Asian in the 21st century entails, while also reflecting on our past and how it has shaped us.
Founding Patron of (SAHM) Anita Rani said: "South Asian Heritage Month is about the next generation of kids growing up in the UK and for them to be able to feel empowered in their identity and proud of who they are."