Back
South Asian Heritage Month: A Level Playing Field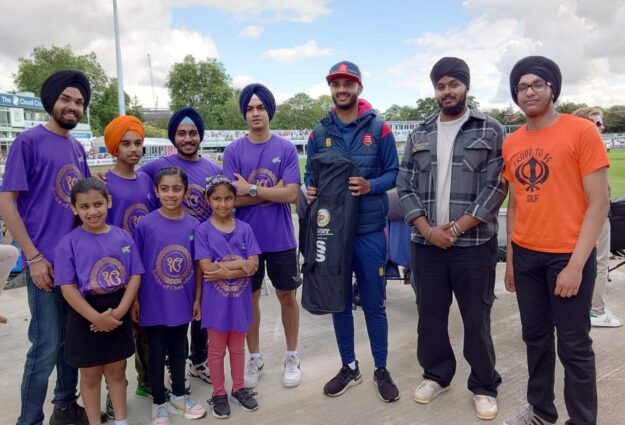 Essex Cultural Diversity Project has been working with ITV News Anglia this month to celebrate South Asian Heritage Month. ITV News Anglia has created a two-part special report for South Asian Heritage Month, with Andy Ward looking at why there's a lack of Asian players in professional cricket, and what is being done about it.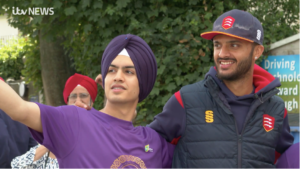 Click here to watch the full report: www.itv.com/news/anglia
It's an anomaly that people involved in the sport are struggling to understand, especially when you consider that at grassroots level, the passion for cricket among the Asian community is as strong as ever. In fact, according to the South Asian Cricket Academy, 30% of recreational players in England and Wales are British South Asian, but only 5% of professional players come from the same background.
At Chelmsford Spartans Cricket Club based in Chelmsford, which is supported by Essex Cultural Diversity Project, interest in soaring. Ever since the club was founded during lockdown, more than 50 young players from South Asian backgrounds have signed up as members. For whatever reason though, for many players, grassroots clubs like this is where their cricketing journey ends.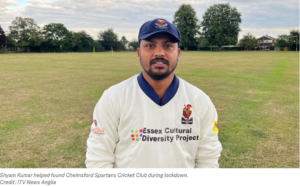 At topflight side Essex County Cricket Club, bosses are trying to bring about that change as quickly as possible. The county is currently in the process of trying to rebuild its reputation among diverse communities following allegations of historical racism. The club is still awaiting the findings of an independent investigation after three former players claimed they were subjected to racist abuse.
Restoring trust is a key part of the county's vision, as illustrated by the signing of an athlete charter pledging to better understand the needs of Muslim players and staff. The club also recently entered a three-year partnership with the South Asian Cricket Academy, an initiative designed to offer players from diverse communities a better chance of making it as a professional, while members of the Sikh community were special guests invited by the Essex Cultural Diversity Project for the County Championship clash against local rivals Kent.
---
Media Partnerships: Promoting Diversity in Radio and Television
Each year Essex Cultural Diversity Project strengthens its productive working relationship with local TV, radio and media, helping key outlets diversify their programming by sourcing interviewees, guests and contributing to news stories.
We are part of the ITV Anglia Inclusion and Diversity Group, attending local and national panel meetings, and recommending news stories that promote diversity. We are a regular feature on BBC Essex's radio programme Essex Voices. Other media partners include the Sikh Channel, PTC Punjabi, Punjab Times weekly news and Ajit Weekly, who have been covering our projects working with various communities around the story of Maharajah Duleep Singh and his family, and Doddinghurst's Indian Princess.
---
About South Asian Heritage Month
southasianheritage.org.uk
South Asian Heritage Month (SAHM) first took place in 2020 and runs from the 18 July to the 17 August each year. SAHM seeks to commemorate, mark and celebrate South Asian cultures, histories, and communities. The month seeks to understand the diverse heritage and cultures that continue to link the UK with South Asia.
South Asian culture has made a significant impact on Britain in various aspects, such as food, clothing, music, words, and the overall ambiance of our towns and cities. It's a beautiful display of the rich and proud South Asian heritage that has blended into the British way of life, contributing to the diversity of our nation. Observing South Asian Heritage Month provides us with an excellent chance to embrace and celebrate the history and identity of British South Asians.
It's crucial to allow people to share their own stories, and this occasion offers an opportunity to showcase what being South Asian in the 21st century entails, while also reflecting on our past and how it has shaped us.
Founding Patron of (SAHM) Anita Rani said: "South Asian Heritage Month is about the next generation of kids growing up in the UK and for them to be able to feel empowered in their identity and proud of who they are."