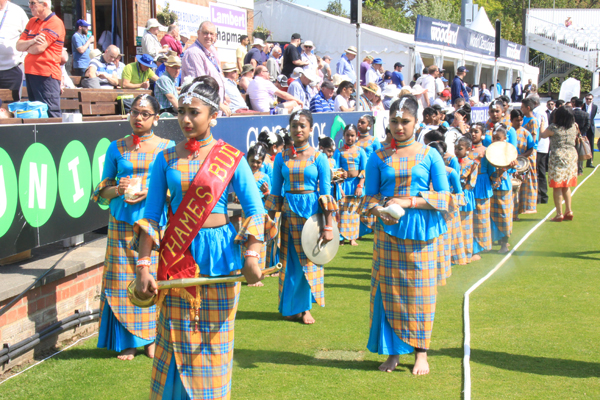 Beyond the Boundary a project that linked Sports and Arts through the medium of Cricket, working with the Sri Lankan and Pakistani Communities in Essex.
Essex Cultural Diversity Project partnered with Essex County Cricket Club and other partners and artists to deliver multidisciplinary and cross-disciplinary artforms, including performance art, interactive and participatory collaborations that go Beyond the Boundary of a traditional art form.
We identified a huge gap with limited engagement from both communities in the arts. The project commenced with a Cultural Extravaganza followed by community participation workshops and a finale performance at two international cricket matches in Chelmsford, reaching out to both culturally diverse and non-diverse audiences.
The project was supported by Arts Council England, Essex Cricket Club and Essex County Council.