Back
Braintree Music and Cultural Diversity Project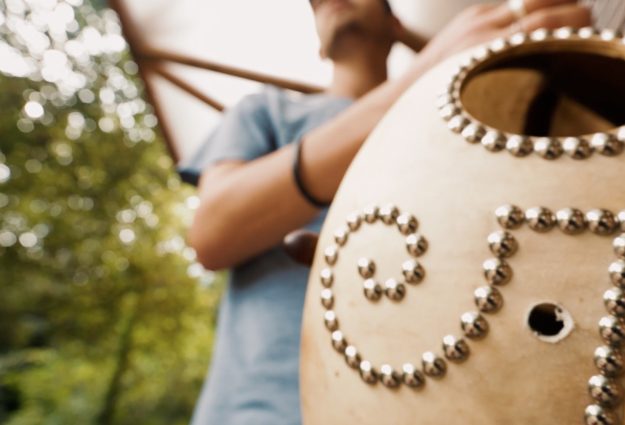 In 2022 Essex Cultural Diversity Project worked in partnership with Essex Music Education Hub and Braintree District Cultural Education Partnership to deliver an exciting cultural diversity music project in schools.
Seven creative practitioners worked closely with teachers in six schools across the Braintree district. The aim was to help young people to understand other cultures and traditions, pilot new ways of working that can be embedded into daily school practice, and develop a bank of teaching resources that can be shared with other schools. The project aimed to inspire children, using music, stories, maps, cultural traditions and videos, to bring the cultural background of the instruments they're learning about to life.
Participating schools: John Bunyan Primary, Great Bradford Infants, John Ray Infants, St Francis Catholic Primary, Honywood School (secondary) and Lyons Hall Primary. Each class included Looked After Children thanks to funding included from Virtual Schools.
Creative Practitioners: Abdoulaye Sanfo, Anna Mudeka, Brazilarte, Gurdain Rayatt, Harkirat Singh Rayatt, Jonathan Mayer and Josh Doughty.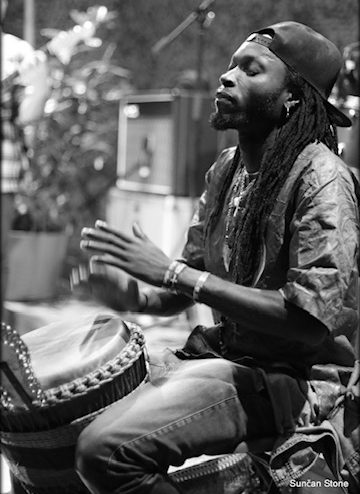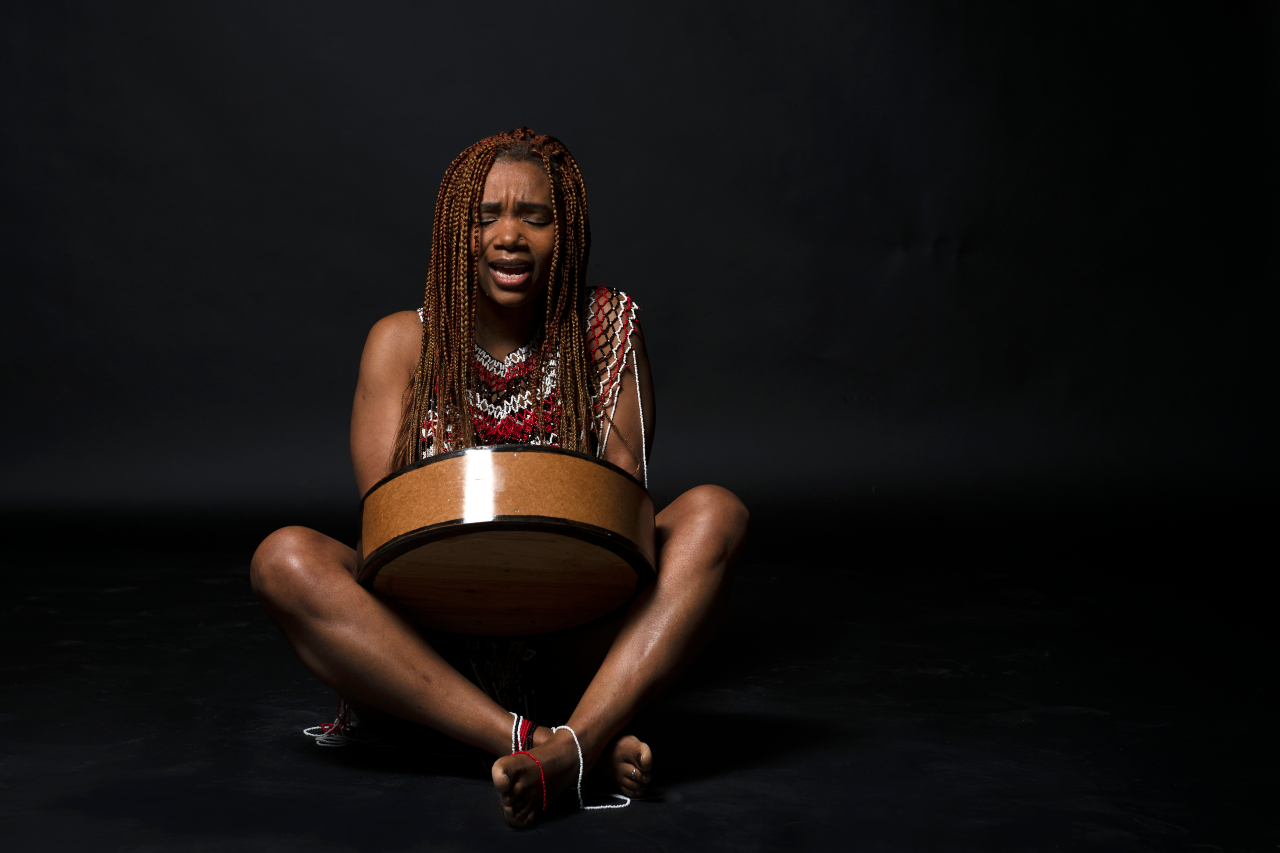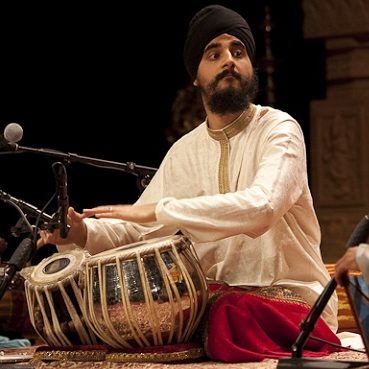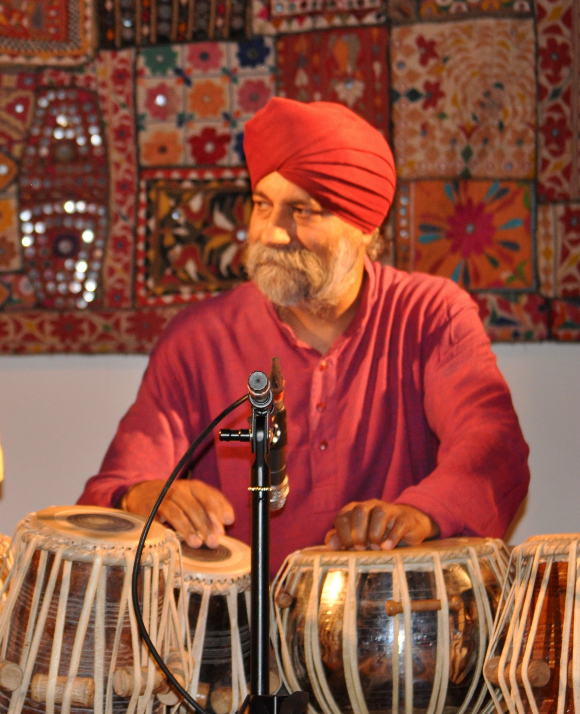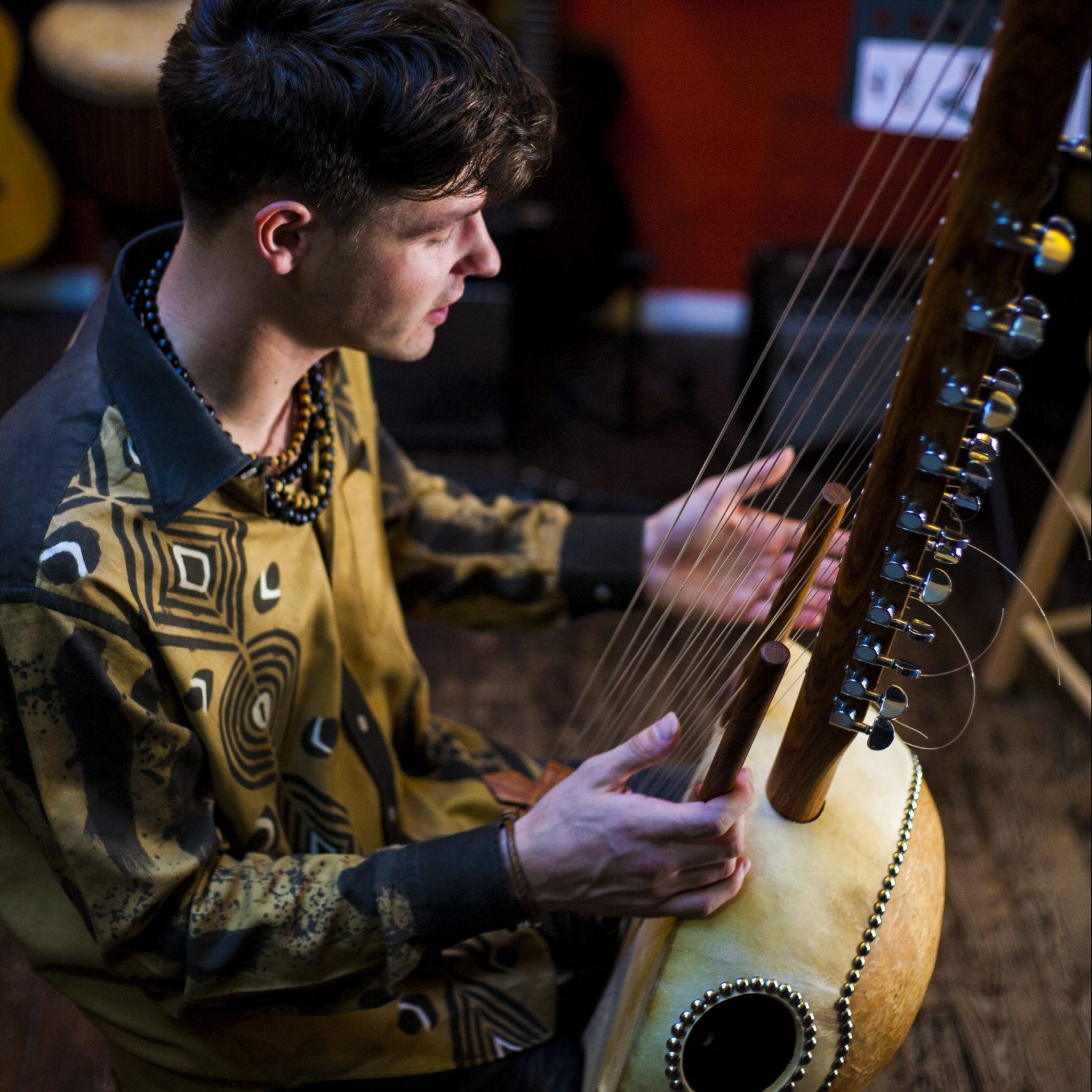 ---
Hear ECDP Radio's Nita Jhummu interviewing people involved in the Braintree Music Project; Nita talks to Sarah Goldsmith from Essex Music Hub, and musicians Jonathan Mayer and Josh Doughty.
---
About the Creative Practitioners
Abdoulaye Sanfo
Abdoulaye Sanfo is a professional musician born in Burkina Faso, West Africa, who has been based in London for the past 10 years. He is a Master Drummer playing different percussive instruments including djembe, doum-doum, kalabash, balafon and ngoni. He has a strong reputation performing and running workshops throughout the world including the UK, Europe, USA and Canada. He performs and produces music with his own music groups, Beego Yinga and Touma Touma Band. He also regularly works as a facilitator for Drum Cafe,́ a music organisation delivering drumming workshops on a large scale. This has included working with many well-known companies such as Shell, KPMG and Barclays Bank. His passion is to teach people how to play percussive music and understand the poly-rhythms and Afro-beats typical of West Africa, teaching people of all ages and abilities, giving them the chance to enjoy the music and express themselves.
---
Anna Mudeka
First impressions of Anna Mudeka, Founder and Artistic Director of Tambai Promotions immediately reveal a passionate and charismatic ambassador for the arts and culture of the sub-Saharan continent. Multi-instrumentalist, actress, singer, writer and educator, she is a polymath proud to share the ancestral heritage of her native Zimbabwe through performance and workshops, inviting audiences of all ages, abilities and backgrounds to immerse themselves in sounds, spiritualism and fables of Africa. Anna is currently working on her second show as part of her five-year project, creating one woman shows which celebrates inspiring women of African heritage. Having recently worked with RSC in the Westend production of Kunene and the King alongside Dr John Kani and the late Sir Anthony Sher, Anna is excited to create storytelling which use music and dance to inspire and challenge minds. Her role as artistic director for the newly African choir of Norfolk is one of her proudest projects inspiring novice singers and professionals of afro heritage to come together and reconnect through song. Anna's music and vocal talents engage youngsters and adults alike through her workshops all over the world in conjunction with schools, festivals and communities.
---
Brazilarte: Emma and Licio
Brazilarte was born in 2012, with the aim to bring the wonders of Brazilian Culture to all ages, cultures and abilities, and to build a community that benefits from music, dance, art and movement-based activities that promote good physical and mental health. Emma (Contra-Mestra Sininha) started Capoeira in 2000. Capoeira opened up a new world of travel, friendships and ambition, which led her make a career of helping others feel the amazing benefits she did, not only from Capoeira, but the infectious Brazilian culture. Licio (Mestre Biscuim) from Fortaleza, Brazil, had been introduced to Capoeira from an early age. He was driven by the rhythms of Capoeira, which led onto the study of percussion and exposed him to many great artists and cultures from all over Brazil. In 2008 the paths of Emma and Licio crossed when he was in the UK supporting an event Emma had organised celebrating Brazilian culture. From their first meeting Emma and Licio knew they shared the same passion for Brazilian culture and the purpose of bringing it to as many people as possible by building a community that could benefit from their years of practice and dedication. Licio's extensive work with social projects in his local favelas in Fortaleza and Emma's drive and organisational skills were a perfect match.
brazilarte.org | facebook.com/BrazilArte/ | twitter.com/brazilarteuk | vimeo.com/brazilarte
---
Gurdain Rayatt
Gurdain Rayatt is one of the leading tabla players and teachers in Europe with over 25 years experience working with Indian classical music and dance as well as cross-genre, cross cultural, world and fusion music. He has conducted many lecture demonstrations, school workshops for both primary school and secondary school students to explain the tabla and its sounds and rhythmic capabilities and how it mixes with other instruments and forms of music. The tabla is a pair of finger drums played in a seated position with both bass slide and high pitched open and closed sounds played at high speed with a huge amount of dynamics and modulation. Probably one of the most versatile and melodious percussion instruments on the planet today!
gurdain.com | twitter.com/gurdain | facebook.com/gurdaintabla | instagram.com/gurdain | youtube.com/gurdain
---
Harkirat Singh Rayatt
Harkirat Singh Rayatt is the Artistic Director of Chakardar – Europe leading promoter of Indian Rhythm. I have been performing, choreographing & teaching the Tabla (Indian finger drums) for over 40 years and have been fortunate to have accompanied and worked with famous musicians from the Indian sub-continent and resident musicians and performed at prestigious venues in the UK & abroad. I run weekly music classes, school workshops, demonstrations, taster sessions, annual residential Music Summer School and have run accredited educational courses up to Bachelor's level (BMus Indian Music @ University of West London) and proud to have produced some of the best young Tabla & Rhythm performers in the UK.
chakardar.com | youtube.com/chakardar
---
Jonathan Mayer
Sitarist and composer Jonathan Mayer's diversity within music has seen him play in many different settings and genres playing with artists from Sir Paul McCartney to The London Philharmonic Orchestra. His main instrument is the Indian sitar which he has played all over the world as a soloist and as a composer he has written for full orchestra to jazz ensembles.
---
Josh Doughty
Josh Doughty began playing the kora, a west African 21-stringed harp, when he was eight years old. Over the past decade, Josh has collaborated with a number of leading musicians from Africa and Europe, including Sampha on his Mercury Prize winning album, Process. He has played at prestigious venues including the Royal Albert Hall, St James' Palace, the renowned Le Diplomate club in Mali and several UK festivals including Tribe of Doris, Tropical Pressure and Shambala. Winner of the World music category at the Welsh International Harp Festival in 2018, Josh also has been featured in Songlines Magazine and has delivered a TEDx talk on his life and his music. Now living in Bristol, UK, Josh teaches, plays and creates his own music. As well as teaching private students, Josh runs a regular workshop at Basel Music Academy in Switzerland and residential workshops in the UK as part of his co-founded venture, Korason Workshops. He also works with Live Music Now, providing music therapy to people in hospitals, care homes, hospices and special schools. Josh combines traditional rhythms with modern Western influences, composing pieces with an accomplished individual style that captivates his audience. His passion for this unique, complex and mesmerizing instrument earns him a rightful place amongst a new generation of kora players, and brings joy to all who hear him play.
joshdoughty.co.uk | instagram.com/joshdoughtykora |  facebook.com/joshdoughtykora | soundcloud.com/joshdoughty | spotify.com
---