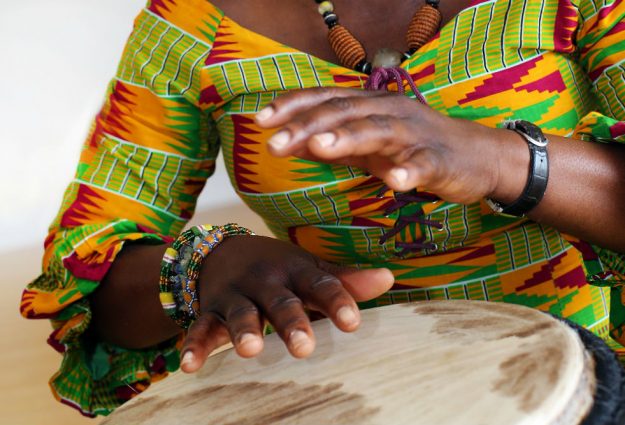 Afro Mix, a Schools Project in Tendering, Essex
Afro Mix was a World Music project connecting old traditional and new Brazilian world rhythms. The project will give children and young people in Tendring an opportunity to experience World Music and to compose and perform a new work using Afro-Brazilian percussion.
Working with six Essex schools, World Music practitioners Efua Sey and BrazilArte co-create a collaborative percussion piece for performance. Building on positive outcomes of the World Music Project in spring 2013, the project took place in 2014 and engaged with changes to the National Curriculum, where musical improvisation and composition is taught at Key Stages 2 and 3 (ages 7-14). Students were also be able to learn about composers and musicians in World music and the traditions and cultures that influence them.
Funded by Essex Music Hubs