Back
Jubilee Celebrations with Colchester Chinese Culture Society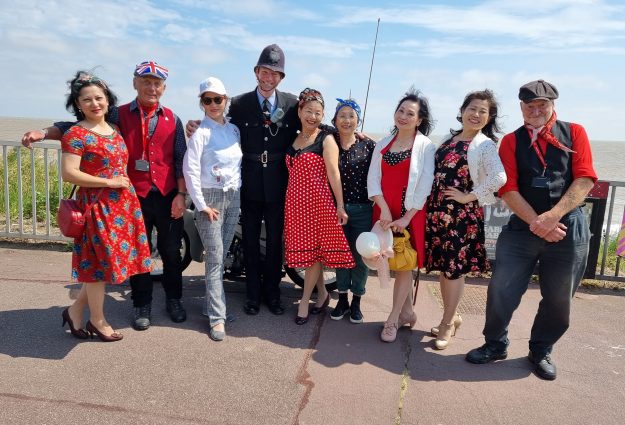 Essex Cultural Diversity Project and friends
are deeply saddened at the loss of Her Majesty Queen Elizabeth II, a monarch who ruled for 70 years. Our thoughts and sincere condolences are with the Royal Family as we join the nation in mourning her loss.
---
Colchester Chinese Culture Society was awarded funding from the Arts Council England's Let's Create Jubilee Fund by UK Community Foundations, ensuring that creativity played an important role in local community celebrations for Her Majesty Queen Elizabeth II's Platinum Jubilee. Colchester Chinese Cultural Society worked in partnership with Essex Cultural Diversity Project to deliver a series of events, supporting community engagement and participation.
Over the four day bank holiday weekend in 2022, Colchester Chinese Culture Society hosted several events as part of the national Platinum Jubilee Celebrations to mark this historic moment in history.
The Let's Create Jubilee Fund ensured that thousands of people from communities across England had the opportunity to take part in exciting creative events – all in celebration HM Queen Elizabeth II. From puppetry and story creation, through to making crowns, carnival and art trails, there was a huge range of exciting activities for people of all ages and backgrounds to get involved in.
Events included Arts at the Allotment at Mercers Farm in Colchester, which promoted women from different communities to share food and create a Rangoli mural, including Bangladeshi and Chinese groups; Bhaji on the Beach, a community picnic at Jaywick Martello Tower, which encouraged various communities to bring picnics and traditional food on the Jaywick Sands beach; a Chinese Cultural Programme in West Greensward, Clacton-on-Sea which showcased the talent of Essex based Chinese artists and community groups, and featured the Chinese Lion dance; and a Chinese Street Party Banquet in Clacton-on-Sea, a street party to share food and culture and celebrate the Platinum Jubilee with Chinese food and music.
---
---
The Bhaji on the Beach event attracted coverage on ITV Anglia News.
---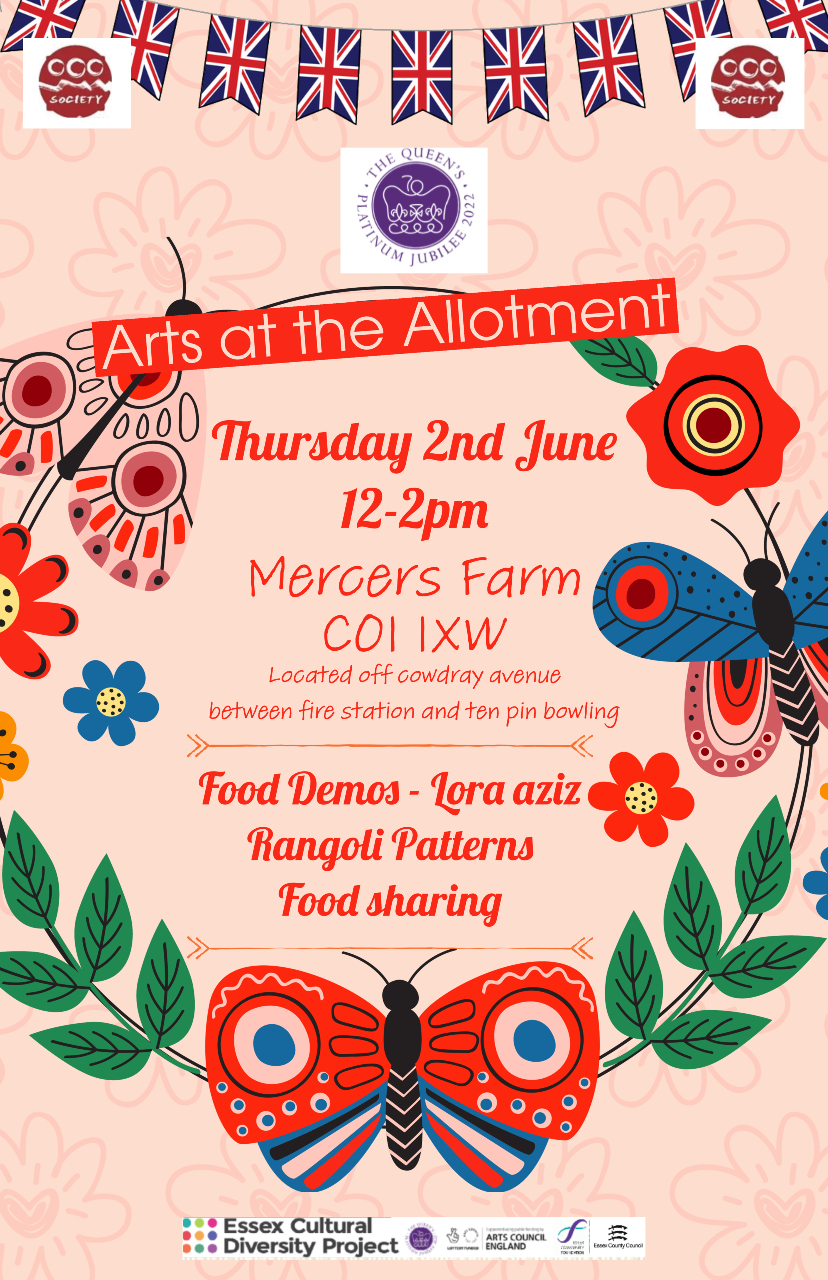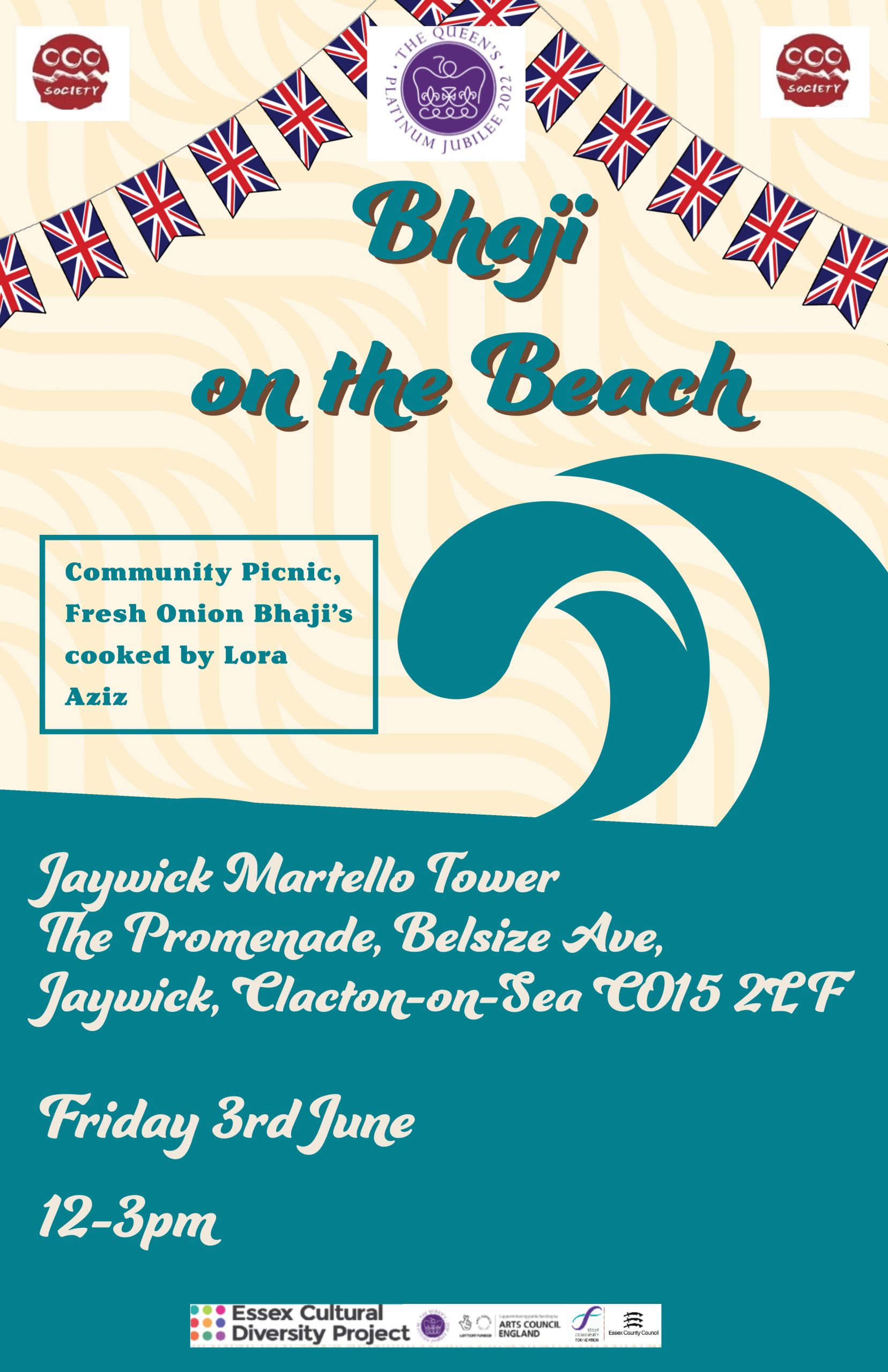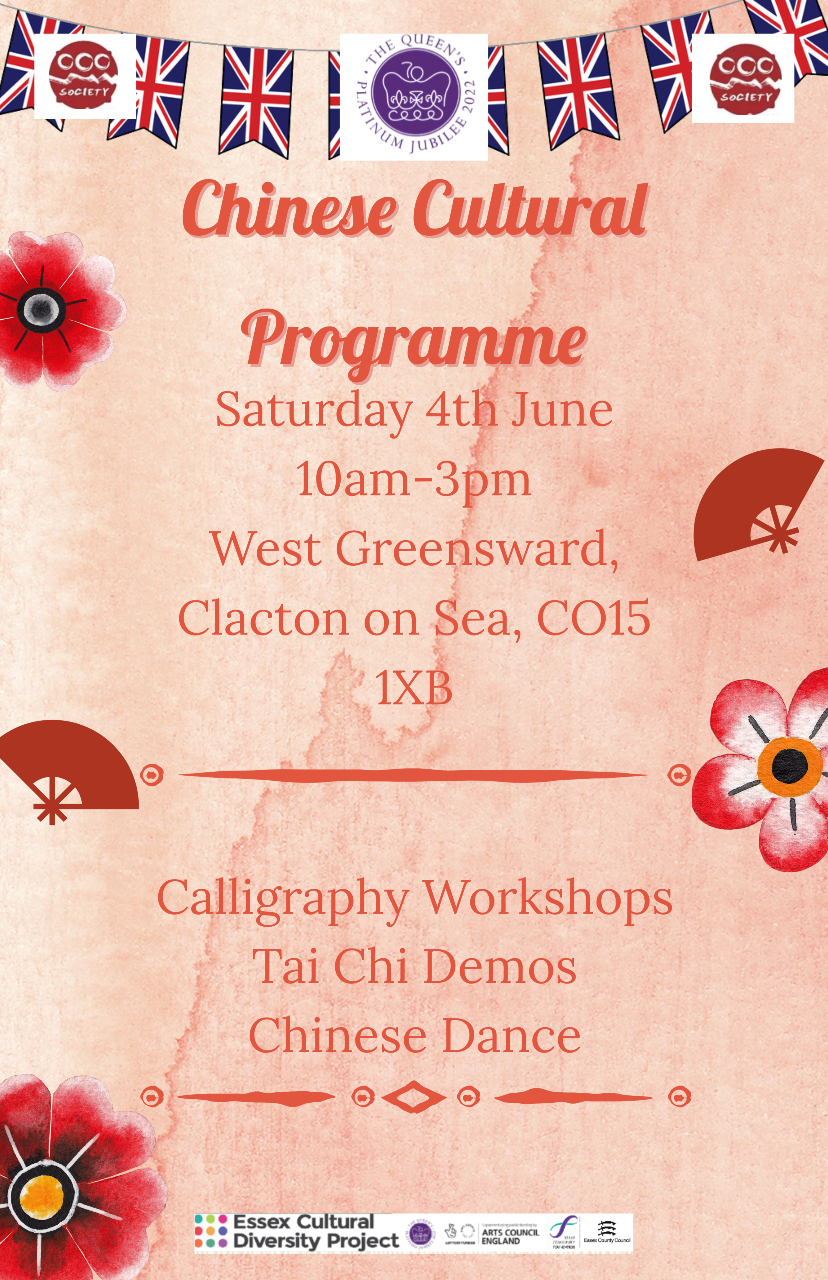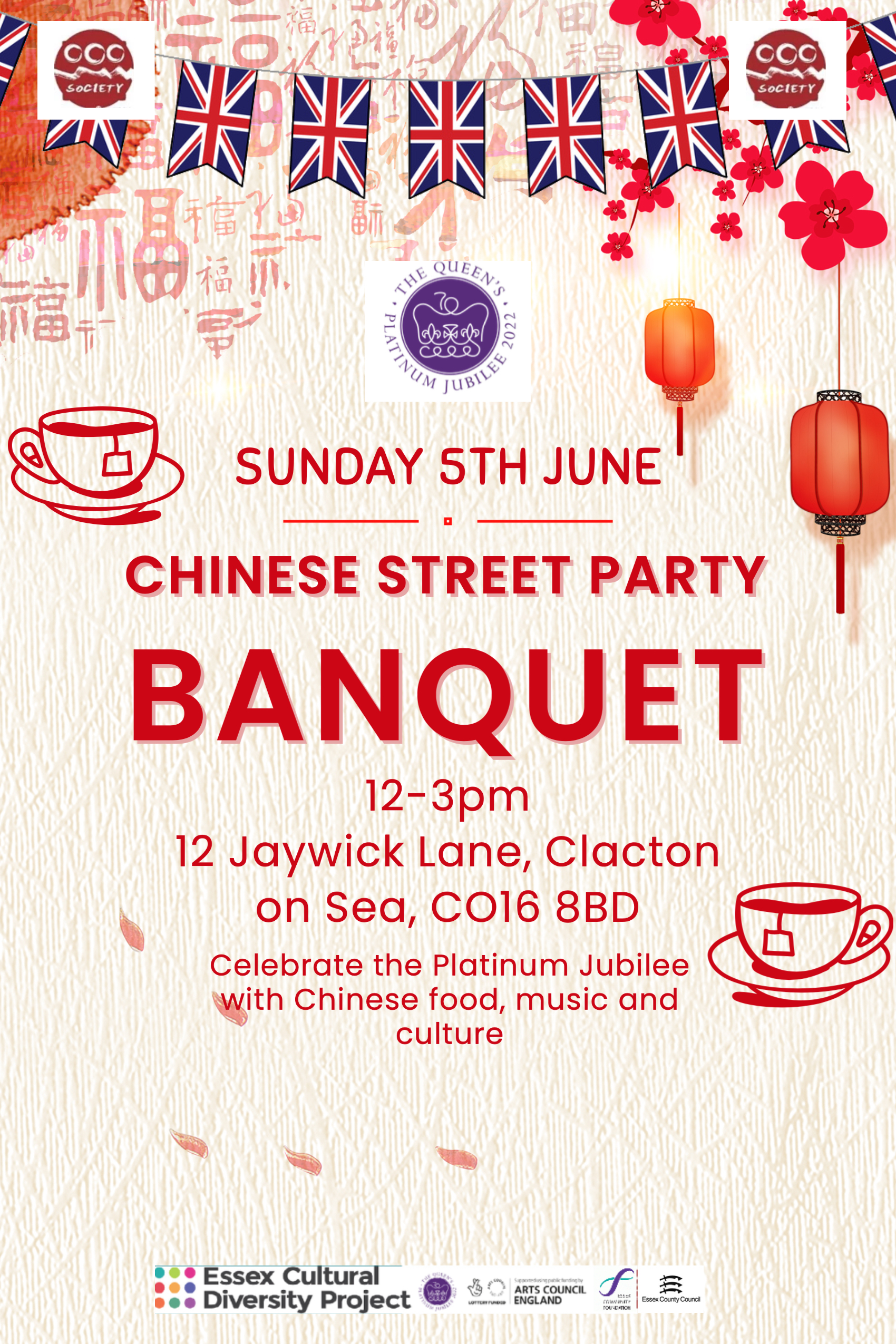 ---
Made possible thanks to National Lottery players and administered by UK Community Foundations on behalf of the Arts Council, the Let's Create Jubilee Fund supported a huge range of projects throughout England. 44 community foundations were awarded grants across the country.
Simone Xue Director of Colchester Chinese Cultural Society said 'this is excellent news that we have been awarded funding to celebrate the Jubilee celebrations in Tendering and Colchester with a range of diverse communities'
Darren Henley, Chief Executive at Arts Council England said "The Let's Create Jubilee Fund is a wonderful example of our ambition to give everyone the opportunity to participate in and experience the arts, culture and creativity – made possible thanks to National Lottery players. This June, we'll see communities across England coming together to celebrate a historic milestone for this country. I'm excited to see these projects brought to life in villages, towns and cities across the country as our wonderfully creative communities celebrate The Queen's Platinum Jubilee."

Rosemary Macdonald, CEO, UK Community Foundations, said: "For community foundations, people and places are the priority and the Queen's Platinum Jubilee is a unique opportunity for people to get together and celebrate in their communities. We are proud to have connected Arts Council England with local organisations whose imaginative and exciting projects and collaborations with professional artists will bring communities together to enjoy marking this milestone moment in our history."
HM The Queen Elizabeth II is the first monarch to celebrate a Platinum Jubilee, having overtaken Queen Victoria as the longest reigning monarch in 2015.  Her reign has been marked by a commitment to public service, reflected by her extensive programme of engagements at home and abroad, and support for over 600 cultural organisations, charities, military associations, professional bodies and public service organisations.
---