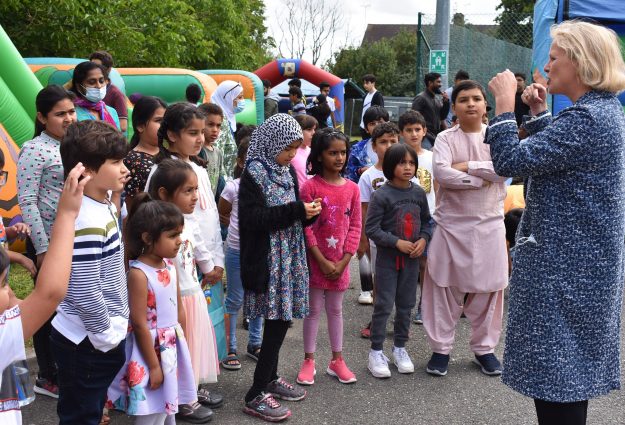 Essex ActivAte Club
Summer Holiday Activities at Hamptons, Chelmsford
In Summer 2021 Essex Cultural Diversity Project teamed up with Chelmsford Muslim Society and IQRA Learning Centre to run a fun, memorable and active Summer Holiday Club for children across Chelmsford and Essex. The club was fully booked, with over 80 children attending, aged 5-16 from diverse backgrounds.
The club featured fun physical and enrichment activities, as well as nutrition education. There was a range of activity, from Maths and English top-up sessions, coding & IT, healthy food and cake decoration workshops, to sporty activities such as squash, tennis, football and self-defence, and a chance to get creative with some arts & crafts and drama classes. Plus, each child received a tasty, nutritious lunch.
The club was free for young people who were eligible for benefits based free school meals, as well as children from working families who were in need of this additional support.
This was one of a series of Essex ActivAte Clubs, as part of the Holiday Activity and Food Programme across the county funded by Active Essex, Essex County Council and the Department for Education.
Pictured here: children at the Essex ActivAte Club meet Vicky Ford MP, who was the Minister for Children at the time.
---