Back
National Trust Artist Commissions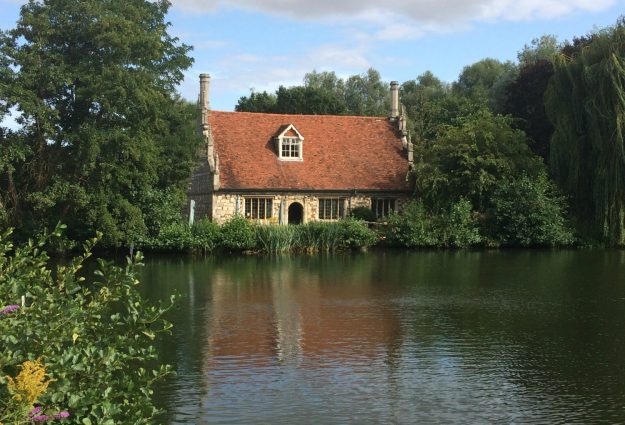 Essex Cultural Diversity Project and the National Trust have teamed up to create two opportunities for artists, in the shape of two commissions, focusing on National Trust properties; Bourne Mill in Colchester, and Paycocke's House and Grange Barn in Coggeshall.
Essex Cultural Diversity Project works closely with different organisations, bringing together arts and heritage organisations, museums, libraries and local authorities to significantly improve and enhance the artistic and cultural diversity of the area. The commission is part of our ongoing programme of placements for artists, with 2019-20 focusing on rural or areas of towns that do not tend to see a lot of artists commissioning or activity, particularly focusing on diverse artists, communities and cultural practice.
The commissions will provide a unique opportunity to creatively explore National Trust properties; the selected artists will engage local communities, staff, volunteers and visitors to create new work in response to the buildings and their locations, as well as the social history and stories they tell.
After a call out for proposals in Autumn 2019, which attracted over 30 applications, we're pleased to announce the artists selected for each of these commissions.
Nicola Burrell and Lisa Temple-Cox
National Trust Commission at Bourne Mill, Colchester

Nicola Burrell and Lisa Temple-Cox are artists who work with places and histories to create artworks that sit in and belong to their site. They work in a range of media both permanent and temporary, and their practice is informed by public and community engagement.
Over the next few months they will be working with diverse communities in Colchester to create a large felt-based map, to explore this National Trust property, geographically and culturally, and highlight the beauty and ecological diversity of the site. This will become a creative prompt for participants to reflect and share memories and personal histories. Participants' stories will be added to the rich history of Bourne pond and mill, and the individuals, events and activities that have shaped it. The artwork will become a multi-media, multi-technique piece, growing to embody the cultures the artists find as they create it. For all its variety it will have in common the shared pleasure of making beautiful and carefully crafted things, and a sense of people and place.
Mike Roberts
National Trust Commission at Paycockes House and Grange Barn, Coggleshall
Mike Roberts is an award winning composer with specialisms in electronic, experimental, media and educational music. His artistic practice involves sound, music and multi-disciplinary artforms in collaboration with, and for, local communities to inspire wonder, learning and engagement.
Mike Robert's project, Woven Sound – Knitted Community revolves around the historical use of Grange Barn as a combined place of industry (wool) and community gathering, and the musical connection between Paycocke's House and the composer Gustav Holst. He will use musical activity and creation as a focus for culturally diverse collaboration. Over the next few months Mike will work with the local community to create patterns that can be captured both in wool (through knitted and woven rhythmic patterns) and sound, to 'compose' a collection of rhythmic woollen pictures, culminating in a unique sonic and visual installation in Grange Barn.
About the National Trust
The National Trust is one of the UK's largest Charities founded in 1895 by three people who saw the importance of the nation's heritage and open spaces and wanted to protect them for everyone to enjoy. 125 years later the National Trust looks after special places throughout England, Wales and Northern Ireland ensuring that they are accessible for all. The Trust looks after 780 miles of coastline, over 248,000 hectares of lands and over 500 historic houses, castles, ancient monuments, gardens and parks and nature reserves. To mark its 125th Anniversary in 2020, the Trust will be focusing on mental health and wellbeing.