Back
Become a Trustee for Essex Cultural Diversity Project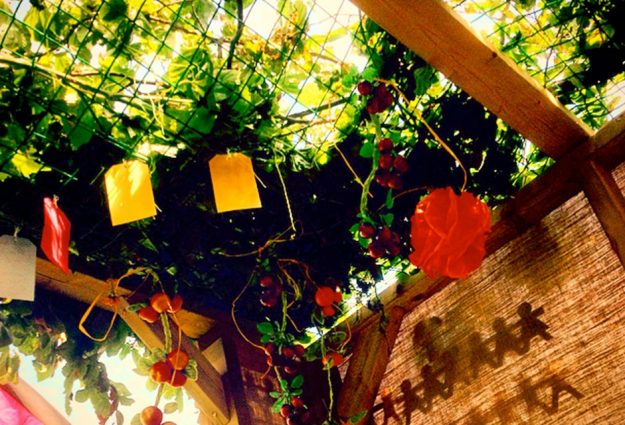 Image: installation detail from Lily Hunter Green's work 'Harvest',
a commission for Essex Cultural Diversity Project looking at Jewish
culture and its heritage within East London and Essex
Welcoming Expressions of Interest:
Essex Cultural Diversity Project Seeks New Trustees
About us
Essex Cultural Diversity Project (ECDP) aims to break down barriers and promote cultural harmony in Essex and the wider region, through an exciting programme of public facing events, commissions and projects, and creating opportunities for artists.
We are a registered charity working across various cultural sectors, building partnerships with artists, arts organisations, museums and libraries to promote culturally diverse work. Our scope is broad, and includes commissioning and showcasing work from visual and performing arts as well as literature and heritage. Our work has ranged from performances and festivals, to world music and artist development opportunities, nurturing and supporting diverse talent and encouraging work from BAME artists. We are also working more closely with LGBT and disabled artists and arts organisations, extending our role as leading on artistic diversity.
Seeking New Trustees / Board members
As a strong advocate for the Arts Council England's Creative Case for Diversity, we are very proud to now be included in the Arts Council's list of National Portfolio funded organisations 2018-22.
We are therefore seeking new Trustees to increase the skills and experience of our Board, who can support our growth and ambitions over the next four years in line with our new NPO status, and who are passionate about reaching new audiences and energising cultural diversity in the arts and heritage sectors. You will help shape strategy and provide invaluable guidance to ECDP's staff team, to help them realise our vision.
Whilst we welcome expressions of interest from all candidates, we are particularly keen to hear from applicants with knowledge of or experience in any of the following areas:
The arts
Heritage
Fundraising
Diversity
Education and/or community engagement
We are also looking for the following qualities:
Demonstrate a passion for the arts, culture and heritage
Dynamic and collaborative approach
A positive 'can do' attitude
Ability to think strategically
The minimum time commitment will be:
Five board meetings each year, including the AGM
Assisting at occasional events
Additional meetings based on sub-group membership
Attend and report on a selection of ECDP events
Interested in joining us?

If you are interested in joining our team, then please email us at [email protected] with a little more information about yourself, outlining your experience and how you feel you can contribute to the development of ECDP, and we will send you a Trustee Information Pack.