Back
Listen now: China, Colchester and Covid-19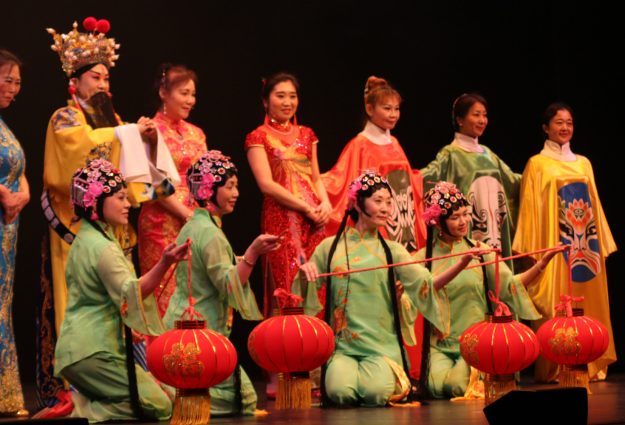 Listen now: China, Colchester and Covid-19 – an interview on BBC Essex
In July 2020, Essex Cultural Diversity Project and friends were invited to speak on Essex Voices, the weekly radio programme on BBC Essex that focuses on community. We were joined by members of the Chinese community in Essex, finding out what they've been up to during lockdown.
Presented by BBC Essex's Helen Scott, our Creative Director Indi Sandhu was joined by Simone Xue, founder and chair of Colchester Chinese Culture Society, alongside Bing and Dr Wang who have been running a series of activities online for members and friends of Colchester Chinese Culture Society.
The panel talked about the Society which was set up in 2004; Chinese communities in Colchester, Harlow and Southend; getting through coronavirus; and plans for a Festival of Essex & China in 2021.
With the support of Essex Cultural Diversity Project, Colchester Chinese Culture Society has recently received funding from Essex Community Foundation. This is an emergency response fund, which has become an important lifeline for BME communities in the county during the Covid-19 crisis. The fund has allowed the Society to reach and strengthen their support for members of their community, through online workshops, seminars, an art exhibition and friendship help groups, to offer practical advice, promote good mental health and wellbeing, and alleviate feelings of isolation whilst in lockdown.
The online events also focus on cultural exchange, open to everyone from different backgrounds, to help integrate different communities and offer an opportunity for others to learn about Chinese culture.
Colchester Chinese Culture Society wanted to particularly thank Essex Community Foundation for their support during this difficult time.