Back
Listen Now: Art in the Pandemic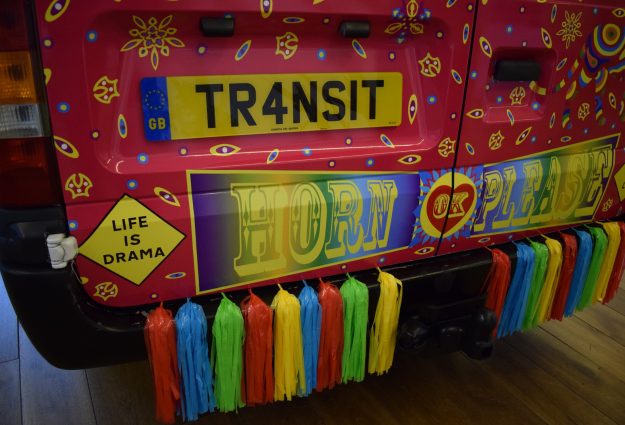 In this BBC Essex interview, artists talk about their work and how they are adapting during the Covid-19 pandemic, as part of Essex Voices, the weekly radio programme focused on community.
Guests include Essex Cultural Diversity Project commissioned artists, past and present – Lu Williams, founder of Grrrlzinefair who created a community zine for Basildon; Lata Upadhyaya whose work is a return to her roots and the experience of migrating to the west; Nicola Burrell who is currently working at Bourne Mill, co-commissioned by Essex Cultural Diversity Project and the National Trust.
We were also joined by Teresa Watson, Jaywick Sands Neighbourhood Team Manager at Tendering District Council, to talk about the schools project we are working on with schools across Tendring.
Find out more about ECDP's commissions at essexcdp.com/commissions/
---
About the artists
Born and raised in India, Lata Upadhyaya currently lives and works in the UK. She is a visual artist specialising in sculpture and has completed master's in fine art in both India and London. Her work is held in private collections throughout Europe, India and Korea. https://artsintransit.com/
Lu Williams creates cross-disciplinary artworks, social practice, events and printer matter with a focus on accessibility, labour, DIY culture, intersectional feminism and personal experience of queerness and working-class culture. They founded Grrrl Zine Fair in 2015 which platforms womxn, trans and non-binary artists and zine makers through workshops, events, Grrrl Zine Library and Grrrl In print Zine. https://luwilliams.com/
Nicola Burrell is a painter, and sculptor based in Colchester, Essex. Studied in Fine Art BA (Hons) & MA at the University of Ulster at Belfast. She produces paintings that are built up into relief using found materials, usually of urban subjects. Nicola creates site specific sculptures, most recently in welded steel and coloured concrete. She has extensive experience of running public and community art projects, especially known for making cardboard artworks in schools. The artist has paintings in various collections, numerous commissions, and public artworks over East Anglia. http://nicolaburrell.co.uk/
---