Back
Listen now: Windrush Day on BBC Essex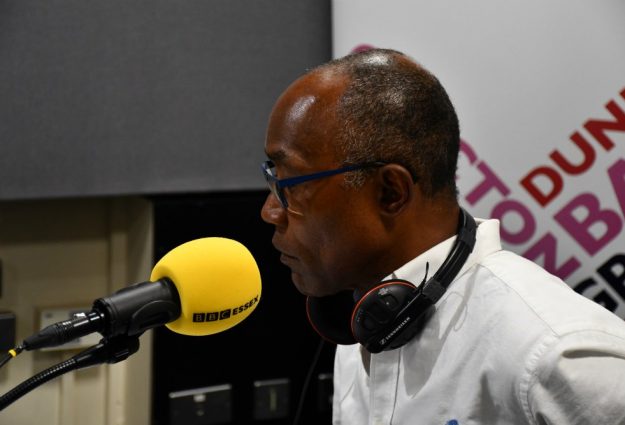 LISTEN NOW
Windrush Day on BBC Essex
For Windrush Day 2020 Essex Cultural Diversity Project and friends were invited to speak on Essex Voices, the weekly radio programme on BBC Essex that focuses on Community.
We discussed Windrush and the importance of Windrush Day to celebrate the lives, achievements and culture of the Windrush generation and their descendants.
Presented by BBC Essex's Helen Scott, ECDP's Creative Director Indi Sandhu was joined by Lawrence Walker from Black History Month Colchester; Southend-based writer, producer, curator and director Jo Melville from South Essex African Caribbean Association; musician Gary ST Cordice; and artist EVEWRIGHT.