Saturday 4 Mar 2023 6:45 PM - 8:30 PM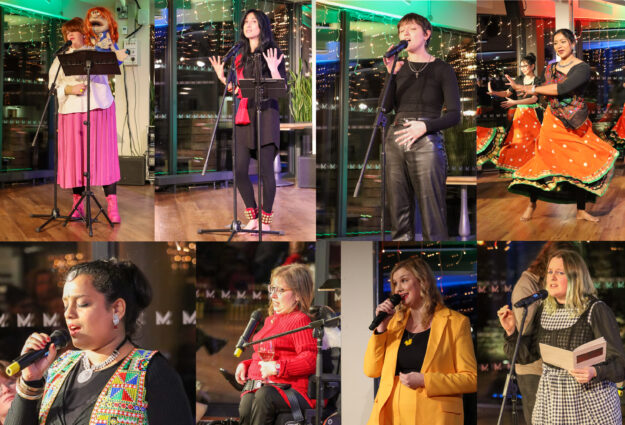 Hear Me Roar!
Hear Me Roar! was an evening of short cabaret performances to mark International Women's Day. In March 2023 we collectively and creatively celebrated our achievements as women, shining a light on issues affecting us today, and together driving gender parity and positive change.
An audience of 65 came along to the Mercury Theatre in Colchester, to be part of the conversation, make connections, be inspired, and be heard!
Hear Me Roar! was organised by Essex Cultural Diversity Project in collaboration with Eye of Boudica. Hosted by the Mercury Theatre it was part of the Stand Up For Diversity series, initiated in partnership with Essex Book Festival in 2018 to create a regular platform that brings together people who champion and celebrate diversity in the arts and in our communities.
The evening was part of Eye of Boudica's Roar Women's Festival which took place in venues across Colchester, including stalls and activities at Firstsite, a Women's march and a radical quilt making project that will continue throughout the year.
#IWD2023 #EmbraceEquity
---
Participants:
Rebecca Buckle & Boudica (comperes), artist and performer
The Indian Rhythm, exploring Indian music and dance
Jaymini Bedia, Artist and Dancer
Sophie Berry, Singer
Megan Juniper, creative practitioner and performer
Gemma Garwood, multi-disciplinary folk artist
Sophie Weaver, comedian, writer and actor
---
---
Hear Me Roar! was part of Eye of Boudica's ROAR! Festival, a series of events to mark International Women's Day 2023 in Colchester, which includes a day of activities at Firstsite, a radical quilt making project, and a Women's Walk.
MORE ABOUT OUR PARTICIPANTS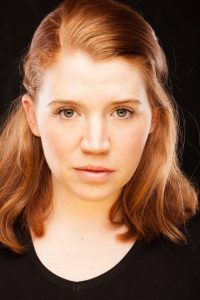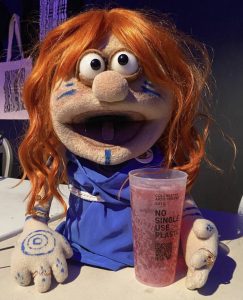 Rebecca Buckle and Boudica
Rebecca Buckle is a theatre maker, history nerd, tired PhD student and disability rights activist. She and her good friend Boudica will be the compares for the evening.
Twitter @RebeccaJBuckle | Instagram @chronicallyeccentric
---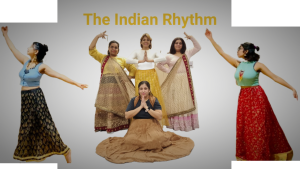 THE INDIAN RHYTHM
A group of dancing enthusiasts of Indian heritage who like to dance to celebrate their cultural richness and diversity, with freedom in their steps and joy in their hearts. For this event The Indian Rhythm will perform a Bollywood Dance, and also some Bollywood singing.
---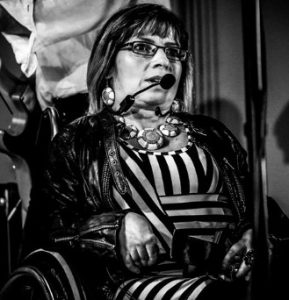 Sophie Weaver, comedian, actor and writer
With her observational comedy, Sophie loves making people laugh with her, at the funny side of having a disability.  As a wheelchair user, she has many life experiences that she draws upon in her comedy routines. She says that she likes to show that a life lived differently is still an ordinary life. Sophie started stand up in 2019 before the pandemic hit, and successfully gigged at various London comedy nights including Make'Em Laugh Notting Hill Comedy Club, Sam Rhodes Comedy Explosion, the South Kensington Comedy Club, The Comedy Altar Kings Cross. All invited her back. She was part of BBC Essex's Comedy workshops with Tim Fitzhigham in 2019/2020. Here's a snapshot of what she does: https://www.youtube.com
Outside of comedy, Sophie works as an access consultant, and is a councillor for her local town council. She is also an actor and writer. One day she hopes to win a BAFTA for Best Actor playing someone 'normal.'
---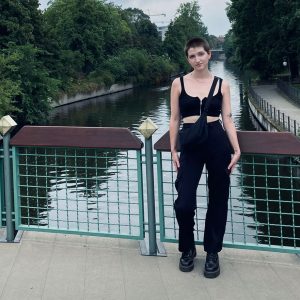 Sophie Berry, Singer
When thinking about an artist to cover for international women's day I immediately thought of Amy Winehouse. To me the most incredible part about music is the emotion you can channel through it and Amy was not a woman to shy away from being vulnerable in her songs, she was not ashamed to share her inner most feelings and I think that's a gift.
---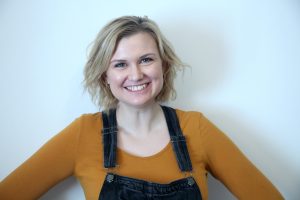 Megan Juniper, creative practitioner and performer
My name is Megan 'Meggie' Juniper and I am a creative practitioner and performer. I'm an artistic specialist on all aspects of stage and screen; I write, compose, perform, direct, teach and produce musical theatre, cabaret and children's shows in three different formats: Firstly, I write and perform family shows for young people including children who have learning disabilities. Secondly, I provide Singing lessons for people of different ages and abilities and Thirdly I create and produce funny, quirky and entertaining adult cabaret and interactive theatre.
I have a masters in Musical Theatre from the Royal Conservatoire of Scotland and for 3 years in a row I have personally taken 3 full length productions to the Edinburgh Festival in 2016-2018. My shows have reached hundreds of people and locally I have worked on behalf of several singing schools and with specialist schools. I have the experience and ability to unlock a student's vocal potential by using vocal anatomy to produce different sounds.
Everyone has a voice and it is my passion to help communities and individuals to find theirs.
Facebook @meganjuniper | Instagram @meggieelleymakes
---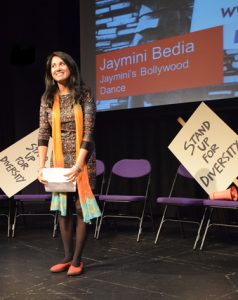 Jaymini Bedia, Artist and Dancer
Jaymini is a Colchester-born Indian dancer and artist, on a mission to break down stereotypes and bring cultural awareness: predominantly through the medium of dance. She has worked in our community for two decades, running both local and regional workshops alongside performing for a range of events at The Mercury Theatre and Firstsite, including Stand Up For Diversity.
Jaymini's work draws upon various styles of Indian dance: from contemporary Bollywood to traditional Gujarati folk dance; energetic Bhangra to classical Bharatanatyam. She aims to bring people together in a safe and inclusive environment, one step at a time. To mark International Women's Day 2023, Jaymini will be combining spoken word poetry with Bharatanatyam mudras and movement, to create an interactive, unique performance honouring 'The Women Within'.
www.jayminibedia.co.uk / Instagram @jayminisbollywooddance / Facebook @JayminisBollywoodDance
---