Back
Roar! Women's Festival
Saturday 4 Mar 2023 10:00 AM - 3:00 PM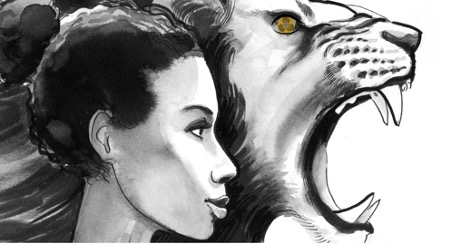 Roar!
A Celebration of Women

Saturday 4 March 10am-3pm
Firstsite, Colchester

Eye of Boudica invite you to a festival in celebration of women, as part of International Women's Day 2023: visit stalls and talks showcasing women's talent and exploring practical and pertinent issues; try your hand at arts and crafts activities; share your experiences and tell us what you would like to see in terms of change for the better.
Activities include self-defence for women, nutrition for menopause, active bystander training, storytelling, if Boudica was an agony aunt, Missfits workout, make your own reusable sanitary towels, banner and placard making, henna, face painting, children's art, Colchester women's community quilt making workshops, manifesto and recipe book, and much more!
There will also be banner making is at The Minories.
---
More about the project
For centuries Boudica has existed as a tantalising historical figure. We know of her life through two male Roman writers, who never met her, or anyone who knew her. She has been constantly reinvented as a symbol, the myth outstripping the known facts. To the Eye of Boudica she represents hope. She was a woman, assaulted on the orders of an Imperial power, who led her people against their oppressors.To us she symbolises resistance against coercion, bullying, abuse and subjugation by everyone acting together to protect each other against those who seek to take advantage of anyone against their will.
Eye of Boudica is an initiative, working as part of Essex and Thames Education (www.https://www.essexandthames.org.uk). Founded in 2021 by Rebekah Wallace-Brown, as a result of her work with Colchester Sixth Form's Feminist Society.  From this work it became clear that there needed to be an intersectional forum for women's voices to be heard and for them to collaborate to provide solution focussed advice to various charities and community groups working in our locality. Additionally, in light of the most recent Ofsted report on peer-on-peer abuse it was evidence that work was needed to fully equip schools to deal with the epidemic of misogyny and sexual harassment in education.
Roar is a series of events, created in partnership with Essex Cultural Diversity Project, Firstsite and The Mercury Theatre, timed to coincide with International Women's Day and womens' history month.  The events include;
10am – 3pm
Women's Festival  at  Firstsite
Activities: Self-defence for women, nutrition for menopause, active bystander training, storytelling, if Boudica was an agony aunt, Missfits workout, make your own reusable sanitary towels, banner and placard making, henna, face painting, children's art, contribute to the Colchester women's community quilt, manifesto and recipe book and much more.
10am – 5pm
Celebrating Women through body art, The Pastel Palace
Flash feminist or equality tattoo sale and feminist jewellery sale:  20% off all piercings for any customers showing the Eye of Boudica logo.  Tattoos £15.
7.00 – 8.30pm
Hear Me Roar Cabaret, Mercury Theatre (cafe/bar)
Singing, comedy, music and dancing.  Free entry.
During the daytime festival at Firstsite on 4th March we are inviting members of the community to contribute to a quilt to celebrate the wonder and diversity of the women of our city and its local communities,  which will later be exhibited.  It has traditionally been said that "Quilts connect the past with the present and the future." And we plan to bring together the past and present women of Colchester by creating a quilt to share with those in the future.
We want the squares to represent the experiences of those identifying as a woman or the women who came before us. We encourage contributors to use their artistic skills – whatever they may be – to show the world what being a woman of Colchester really means and create a legacy for our future sisters!
Each square needs to be 4 x 4 inches (creating a 16-inch square to represent the 16% gender pay gap)
Embroider, paint, weave, knit, crochet, any form of fabric art you like!
Produce your own square at home or come together with friends and have a community session – the choice is
Feel free to join your squares together to accommodate your group idea as long the dimensions are in multiples of 4.
To tie into their BIG WOMEN exhibition Firstsite will be acting as a drop off and collection point for quilt squares. Pop into the gallery to collect a blank to decorate and then drop off your finished work of art back there! Please feel free to use your own fabric if you wish.
For more details check out the Eye of Boudica Facebook page, www.https://www.essexandthames.org.uk/the-eye-of-boudica-project  or contact [email protected]
---
BIG WOMEN
Firstsite, Lewis Gardens, High Street, Colchester, Essex, CO1 1JH
Saturday 11 February – Sunday 18 June 2023
https://firstsite.uk/event/big-women/
Join Firstsite for a BIG exhibition celebrating the creative achievements of women in art!
Curated by one of Britain's most significant contemporary artists – Sarah Lucas – and featuring the work of over twenty high-profile female artists, the BIG WOMEN exhibition will include a variety of works that will make you think, laugh and reflect on the role women play in the creative world.
Works included in the exhibition will range from sculpture, painting, film to fashion, with works by artists including Renata Adela, Erica Åkerlund, Fiona Banner aka The Vanity Press, Kate Boxer, Yoko Brown, Angela Bulloch, Phillippa Clayden, Sonia Coode-Adams, Vanessa Fristedt, Maggi Hambling, Pam Hogg, Rachel Howard, Merilyn Humphreys, Patricia Jordan, Princess Julia, Abigail Lane, Tory Lawrence, Millie Laws, Polly Morgan, Clare Palmier, Georgina Starr, Milly Thompson, Gillian Wearing, Sue Webster, and Lucas herself.
Inspired by conversations with friends and fellow artists, BIG WOMEN explores the questions and themes relating to womanhood, of societal expectations surrounding age, beauty, fashion and identity; celebrating women's myriad achievements in the arts.
"So much emphasis in our culture is on youth. When the media wants to arouse our sympathy it's all about children. The fashion and advertising media concentrates on young female beauty. The older woman is often overlooked, irrelevant, without currency. We live in an increasingly ageist society and this affects women disproportionately.

I see BIG WOMEN as both an endorsement and a celebration of women's achievement in the creative field. It aspires to be thought provoking, funny, serious, attractive and fun. God knows we need it in these times dominated by male aggression, politicking, greed, war and pig-headedness."

– Sarah Lucas
The exhibition has been made possible with support from Sadie Coles HQ, The Ampersand Foundation, The Coode Adams Firstsite Trust, and YesColours.