Back
A Gift to Dunton Hills
Wednesday 1 Feb 2023 - Tuesday 28 Feb 2023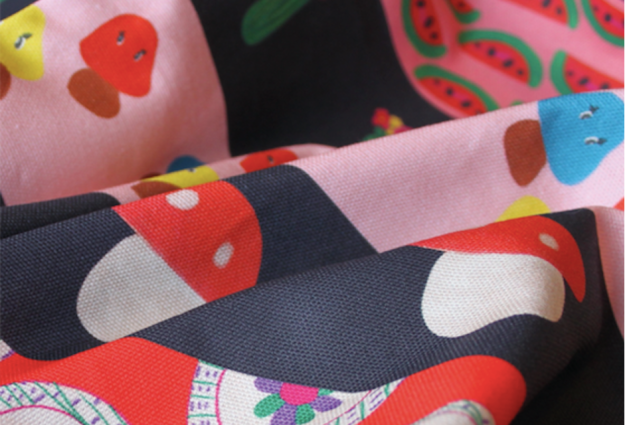 Exhibition: A Gift To Dunton Hills
Brentwood Library
1-29 February 2023

Opening event Tuesday 7 February 2-4pm & 5.30-7.00pm
All are invited to an exhibition that celebrates the end of Becky Vincer's project for the new housing development Dunton Hills Garden Village, commissioned by Essex Cultural Diversity Project and Brentwood Borough Council, as part of our Arts Council England NPO Commissioning programme.
Over the last few months, Becky has been working with local communities in and around Brentwood, to co-design a picnic blanket, which will be presented to housing developers as a potential gift for future residents. The commission was an opportunity to generate and capture a spirit of generosity and welcome from existing communities, helping to create a sense of identity, and belonging and articulating a shared vision for Dunton Hills.
Participants include pupils from West Horndon Primary School, members of the Endeavour Youth Club, Daily Bread Community Café, Forget Me Not Activity Club for those living with Dementia, Doddinghurst Road Toddler Group, and visitors to Brentwood Borough Council's Summer Family Fun Days.
The groups worked with Becky to create art and share stories about making, sharing and enjoying food with other people. Their ideas and artworks have been brought together to create a design for a picnic blanket that will be shared with developers as a suggested welcome gift for the future residents of Dunton Hills Garden Village. The artworks and final picnic blanket design is being exhibited at Brentwood library throughout February.
Come along to Brentwood Library to see the final picnic blanket design, alongside artwork created by the community.
---
Councillor Sandy Tanner, Brentwood Borough Council's Chair of the Planning Committee, said: "This was an exciting commission that gave us a unique opportunity to connect existing communities in the borough to the new garden village and engage them in creative placemaking. The final design is a wonderful gift for new residents to encourage enjoyment of the abundance of green and natural spaces that will be available at Dunton Hills. Thanks must go to Becky for uniting the participating organisations and bringing together their shared ideas."

Indi Sandhu, Creative Director and CEO, Essex Cultural Diversity Project added: "We have thoroughly enjoyed working with Becky Vincer as part of our commissioning programme, which allows artists to develop their work and give diverse communities a much-needed voice and visibility through art and creativity. Partnership is at the heart of our work, and this has been a great opportunity to continue our creative collaboration with Brentwood Borough Council."

Artist Becky Vincer said: "Throughout this project I've been welcomed and encouraged by the communities I've met. Their generosity of spirit and willingness to make art with me has been inspirational. I believe the pattern we've created together captures the joy and energy of a whole range of local people's stories and creativity."
---
The project was made possible through a commission from Essex Cultural Diversity Project supported by Arts Council England, in partnership with Brentwood Borough Council.