Back
Black History Month in Norwich
Thursday 5 Oct 2023 - Saturday 25 Nov 2023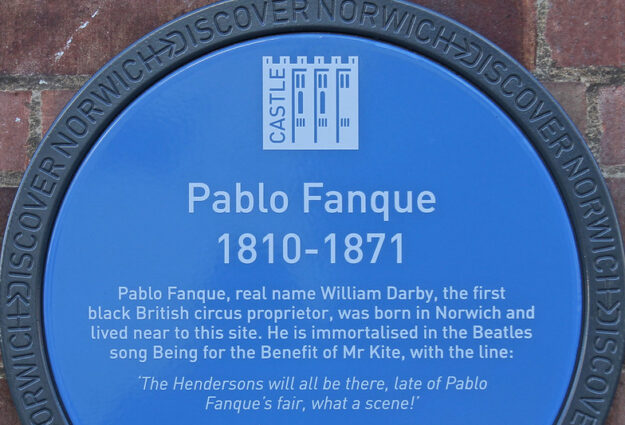 An overview of BHM events in Norwich
Organised by friends and partners across the East of England
---
Breaking Down Barriers:
Entering the Legal Profession as a Student of Colour
Thursday 5 October, 5-7pm
UEA, Earlham Hall | Room: EH 1.25
At UEA Law School, as part of the Student of Colour Ambassador Scheme and to celebrate Black History month, UEA are very excited to announce an inspiring guest speaker event dedicated to our Law Students of Colour. This will consist of a diverse panel, comprising UEA Law School alumni and professionals from the legal industry who have established their legal careers as people of colour. You will get the chance to hear directly from them about their personal experiences, their successes and any challenges they may have encountered along their route into the legal profession. There will also be an opportunity to ask questions and network.
---


Ailey 2 – Contemporary Dance
Friday 6 & Saturday 7 October
Norwich Theatre, Theatre Street
Alvin Ailey is one of the most iconic dancers of the last century. We are hugely excited to welcome his company of dancers on its first ever visit to Norwich. Ailey 2 is universally renowned for merging the spirit and energy of incredible dance talent with the passion and creative vision of today's most outstanding and emerging choreographers. This show includes Alvin Ailey's much-loved Revelations, Robert Battle's thrilling The Hunt, Francesca Harper's the tender and hopeful Freedom Series and the incredible energy of William Forsythe's Enemy in the Figure (excerpt). Founded by Alvin Ailey, the company embodies his pioneering mission to establish an extended cultural community that provides dance performances, training, and community programs for all people.
We are delighted that the company are also offering a free taster workshop for 16-18 year old boys who are interested in dance, or beginning to pursue dance as a professional pathway. Find out more here.
---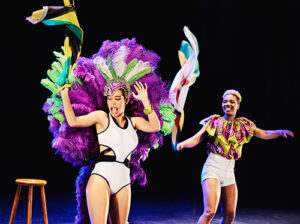 THE ISLANDS Film Screening
Sunday 8 October, 1pm End Time: 3:00 pm (approx)
Blake Studio, Norwich School NR1 4DD By Norwich Cathedral Main Entrance.
A dance show filmed at DanceEast, created by ROSY MAY (Festival Artist In Residence). Come on a journey to experience Guadeloupe, Cuba & Jamaica, a narrative spanning 600 years of dance. Enjoy music and movement of Caribbean islands and see the beautiful yet traumatic merging of West African and Indigenous Caribbean cultures under colonial rule. Featuring ROSY MAY and ANNA MUDEKA Includes Q&A with JADE ANDERSON, Special Recognition Award, Norfolk Arts Award Award 2022.
Tickets: £9 (Concs £7)
Book at autumnfestivalofnorfolk.org/whatson/the-islands-film-screening
---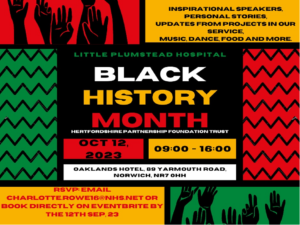 Little Plumstead Hospital NHS
Black History Month Celebration 2023
Thursday 12 October, 9am-4pm
The Oaklands Hotel Yarmouth Road Norwich NR7 0HH
Little Plumstead Hospital are hosting Black History Month 2023. Join us for Live Speakers, Service Updates, Music, Dance, Food and More.
---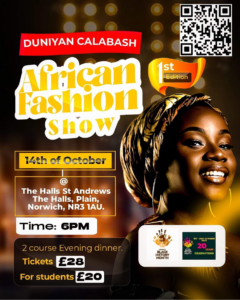 Duniyan Calabash African Fashion Show
Saturday 14 October, 6-10pm
The Halls, St Andrews Plain, Norwich NR3 1AU
Norfolk Black History Month is hosting a supper club with extra spice, giving you the chance to explore the power of African fashion while enjoying an authentic West African meal accompanied by traditional African music.
---

NBHM23 Youth Participation Event 'Change Makers'
15 October 1.30-4.30pm
Waterloo Park Angel Road Norwich NR3 3HX
Norfolk Black History Month is hosting a Participation Event giving young folk who identify as being from Ethnically Diverse Communities the chance to connect with others, nourish your well-being, celebrate Diaspora history and culture and learn about inspirational Black women. The afternoon will begin with lunch and a chance to hear from local participation leads about the difference that Youth Voice can make. There will then be a chance to enjoy some activities with like- activities that celebrate African culture and can be shared with families.
Book at the Eventbrite page
---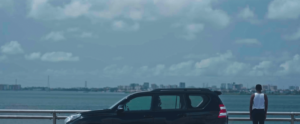 Over the Bridge – Film and Recorded Introduction
Wednesday 18 October, 8.30pm
Cinema City, Norwich, St Andrew's Street NR2 4AD
Folarin (Ozzy Agu) is a businessman with secrets: a Lagos-based investment banker with something to hide. Plagued by an alcohol problem and intermittent panic attacks, his life is turned upside down when his ethics are compromised over a controversial rail construction project. As his relationship with his glamorous society wife Jumoke (Segilola Ogidan) unravels, he finds himself sinking deeper into an illegal high-stakes business deal. In an environment where corruption is the name of the game, will he jump over the edge or will he find redemption?  Narrated with suspense and intrigue, Over the Bridge is a rare treat from Nigeria, depicting the west African metropolis, Lagos as never seen before on the big screen. This event is presented in partnership with Beyond Nollywood and Dark Matter.
Book at ticketing.picturehouses.com/Ticketing/
---

Norwich, City of Equality & Diversity, Grand Portrait Event
Tuesday 31 October, 2-3pm
Norwich City Council Chambers, City Hall, St Peters St Norwich NR2 1NH
Norwich and Norfolk Black History Month presents an event celebrating the artist Danny Keen with a special recital by Kora Maestro, Sefo Kanuteh. Open Event all welcome
https://www.facebook.com/dannykeenartist
---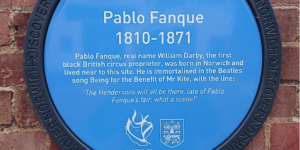 Norwich: A Black History
Part of the Paul Dickson Tours collection
Saturday 25 November, 10am – 12 noon
Starts outside The Forum, Bethel Street Millennium Plain NR2 1BH
A guided walking tour with Norwich tour guide Paul Dickson. Part of the Way of Sankofa event and the Autumn Festival of Norfolk. The tour celebrates the diverse contribution of Black people to the history of Norwich, from street traders in the 18th and 19th centuries to Pablo Fanque, the UK's first Black circus impresario; from the American servicemen who brought rhythm and blues and soul music to the city, to Lucas the 1960s US airman who settled in Norfolk, and gave soul to the Orford Cellar. The tour also looks at slavery – those involved in the slave trade and the abolitionists from Norfolk like Thomas Fowell Buxton, Amelia Opie and Harriet Martineau. We also explore the work of 19th century Norfolk boxing hero Jem Mace with Black boxers and the great contributions of soldier, historian, archaeologist and philanthropist, Frederick Duleep Singh and his sister Sophia Duleep Singh, who was a leading suffragette.
---

Way of Sankofa
Saturday 25 November 12:30 pm
Quaker Meeting House, Upper Goat Lane, Norwich, NR2 1EW
12:30-2:30pm – Cooking with Ancestors: GastroSonic thanks-giving meal with voice, mbira music and delectable tastings.
3pm-5pm – Joyous Conversation About Race: Young and Old share stories and experiences
6pm-7.30pm – African Choir of Norfolk: Vibrant Sounds celebrating nations of Africa through the power of song.
Also available: Black History Tour of Norwich planned 10am-12pm Join Paul Dickson for a Black History Tour of Norwich, finishing at Quaker House in time for Way of Sankofa (see full listing above)