Back
Black History Month in Southend
Wednesday 18 Oct 2023 6:30 PM - 8:30 PM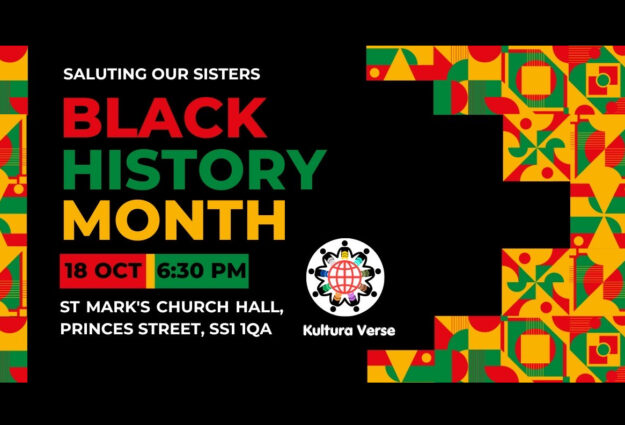 Black History Month Southend:
Saluting our Sisters
St Marks Church
Organised by Kultura Verse and Sorraiya Nawaz
Event on Facebook: https://fb.me/e/7uav8Cb8y
Black History Month is a significant event that acknowledges and celebrates the invaluable contributions of Black individuals & communities to Britain (and Western society at large.) It also presents a chance to inspire and empower forthcoming generations.
This year, the focus of Black History Month is to pay tribute to the accomplishments of Black Women in particular, who are frequently overlooked heroines leaving their mark in a variety of ways despite layered structural hurdles. We aim to amplify their voices and challenge the oppressive systems.
There is a suggested contribution of £5 to attend this annual event in order to cover costs and allow us to plan for more going forward. Expect speeches and stalls from local organisations and insightful individuals, music/arts performances, food/refreshments and more!