Back
Coronavirus: Stay In and Play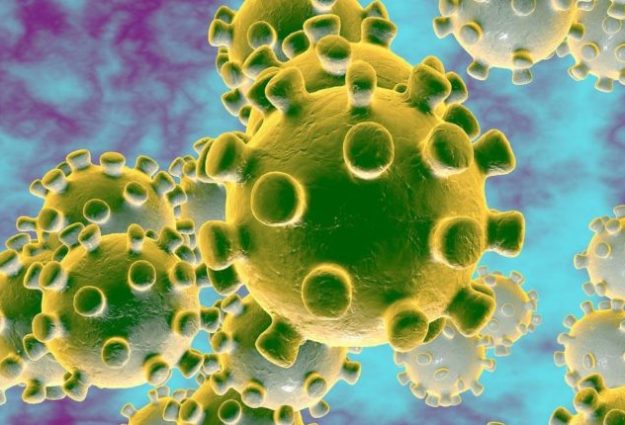 Are you self-isolating, social distancing or in quarantine? If so…
Stay In and Play
With Essex Cultural Diversity Project and Friends
Although our festivals, commissions and events are temporarily on hold due to the coronavirus, we are finding imaginative ways to reach out, keep you entertained and spark your imagination; all from the comfort and safety of your own home! Throughout lockdown we'll post up activities you can enjoy remotely, linked to our programmes, as well as to those of our friends.
Stay home, stay safe and enjoy…
ECDP on twitter | facebook | instagram | Vimeo
---
Stay in and… WATCH
Stand Up For Diversity: Zoom event – watch online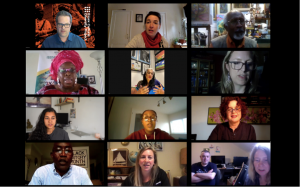 During the Coronavirus lockdown, we held our first online event via Zoom. Around 50 people attended in our sixth Stand Up For Diversity event, an evening of three-minute mini-talks which put a spotlight on diversity. The live recording is now available to watch online. Hosted in partnership with Essex Book Festival, our speakers for the evening were:
Lawrence Walker, Black History Month Colchester
Daisy Lees, Arts La'Olam
John Lyons, Trinidadian born painter and poet
Rehmat Rayatt, Artist and filmmaker
Yetunde Odebiyi, Isedale WA
Rachel Drury, Collusion
Seema Anand, Narrative Activist
Trish Wheatley, Disability Arts Online
artists Simon Poulter and Sophie Mellor, aka Close and Remote,
Adonai Chinyama from Essexsteamettes
Watch online – essexcdp.com/event/su4d-z
---
Stay in and… EXPLORE
Take a 360 degree watercolour virtual reality tour of Jaywick
www.closeandremote.net/jaywick/journey.html
Days Like These was a celebration of everyday beauty. Artists Close and Remote (Sophie Mellor and Simon Poulter) worked with local community groups using watercolours and virtual reality to reclaim the beauty of Jaywick Sands. They created a series of 360 degree watercolours of Jaywick Sands, used to create a virtual reality tour of the area incorporating the Jaywick Sands soundtrack. The work can be viewed as a virtual reality experience on a mobile phone, computer or VR headset.
Here Sophie and Simon talk about their work on BBC Essex's Essex Voices:
---
Stay in and… EXPLORE
Follow in the Footsteps of a Maharajah
The Duleep Singh Trail Virtual Tour
https://essexcdp.com/duleepsinghtrail/
Go travelling while still in your living room! The Maharajah Duleep Singh Family Heritage Trail is inspired by the Festival of Norfolk & Punjab, and the fascinating stories unearthed about Duleep Singh and his family. The last royal family of the Punjab settled in Norfolk in 1854 and left us important and valuable legacies, embedded in the people, buildings and landscape of the area. The trail takes you to museums, halls, houses and churches across Thetford, Norfolk and beyond, following in the footsteps of these significant historical figures, highlighting their influences and bringing their stories to life.
---
Stay in and… TAKE PART
Woven Sound: Mike Roberts
Online activities to explore pattern and sound
www.soundingofsilence.com/woven-sound
Mike Robert's commission for National Trust Coggeshall, Woven Sound – Knitted Community, revolves around the historical use of Grange Barn as a combined place of industry (wool) and community gathering, and the musical connection between Paycocke's House and the composer Gustav Holst. He is using musical activity and creation as a focus for culturally diverse collaboration, culminating in an exhibition at Grange Barn later this year. Mike has set up a special website with online exercises and activities for all to enjoy.
Bourne Narratives: Lisa Temple-Cox and Nicola Burrell
Keep up to date, enjoy online activities and take part at
facebook.com/bournenarratives
Nicola Burrell and Lisa Temple-Cox work with places and histories to create artworks that sit in and belong to their site. For their commission Bourne Narratives at National Trust Bourne Mill, they have been working with NT staff and volunteers, visitors and community groups in Colchester to create a large felt-based map, to explore Bourne Mill and the surrounding area. Like our other artists, the coronavirus is not holding them back… they are encouraging people to take part remotely via their Facebook page, with online activities, resources and fun updates.
Soap and Porridge: Tom Cross asks…

What is your First Memory?
What might be your lasting memory?
twitter.com/SoapPorridge
Artist Tom Cross invites you to share your stories, as part of his artist commission in Aylesbury Library. Since October, he has been working alongside his creative collaborator Aoife Mannix to create picture and poems based on your memories, prompted by the questions above. He's seeing the coronavirus 'pause' as an opportunity to move from the library to online, sharing other people's stories through images and short videos, and asking you all to get involved in the conversation…. Read other people's stories on twitter, and direct message your own straight to the artist!
---
Stay in and… WATCH
Terra Firma
A film by Rehmat Rayatt
bbc.co.uk/programmes/p07phq51
Essex Cultural Diversity Project recently linked Essex Born filmmaker Rehmat Rayatt with the New Creatives programme, funded by Arts Council England and BBC Arts. As part of her New Creatives commission, she created this wonderful 5-minute film Terra Firma, exploring her cultural background and identity, aired on BBC 4 in September.
ECDP Project Legacy Films
Here are some films related to our projects. For more videos and to revisit some our past projects and festivals, visit https://vimeo.com/essexcdp
Windrush Legacy Film from Essex Cultural Diversity Project on Vimeo.
Sophia: A Princess for All from Essex Cultural Diversity Project on Vimeo.
The Black Prince Watch Along – post-screening discussion now online
essexcdp.com/event/black-prince-along / facebook.com/sikhmuseum.org.uk
The Black Prince Watch Along was a special afternoon in June 2020, inviting audiences around the world to collectively watch the film The Black Prince, and then join us for an online discussion with some fabulous guests, including Satinder Sartaaj (live from Punjab, India) who starred as Maharajah Duleep Singh in the film. This event is hosted by Ancient House Museum in Thetford, in partnership with Sikh Museum Initiative, Essex Cultural Diversity Project and the Anglo Punjabi Heritage Foundation.
Audiences were invited to press 'play' on the film on their own DVDs if they had them, via Netflix, or other streaming services (a full list of online places where The Black Prince is available can be found at theblackprince.com). As the film aired, viewers tweeted along using the hashtag #BlackPrinceAlong, while Ancient House Museum, Sikh Museum Initiative, Essex Cultural Diversity Project and friends shared historical facts, objects and perspectives linked to the real story behind the film. This was followed by a live panel discussion on Zoom, streamed live on Facebook. Watch a recording of the panel event at facebook.com/sikhmuseum.org.uk
---
Stay in… WITH OUR FRIENDS
Solidarity is one of the UN's key qualities in a crisis… with this in mind we'll also share activity that friends of ECDP and others in the arts are putting on, for you to create and participate in lots of fun things from home!
Arts La'Olam's exciting programme of events in a time of social distancing
http://www.la-olam.com
Arts La'Olam, based in Ipswich, is delivering 8 projects this summer celebrating culture, togetherness and inclusion. They are excited to announce a new virtual programme of commissions and online workshops that address social isolation, bringing people of all ages together and creating legacy artworks that commemorate these curious and crucial times. Some activities will move into live performances in the East of England this autumn.
Firstsite Artist Activity Packs: Art is where the Home is
firstsite.uk
Our Fiends at Firstsite have put together a great artist activity pack for families and adults at home, featuring contributions from UK artists including Antony Gormley, Sarah Lucas, Gillian Wearing, Idris Khan, Richard Wentworth, Cornelia Parker, Jeremy Deller, Vanley Burke, Mark Wallinger and more. Well worth downloading and working through in your own time!
At 64 Million Artists believe everyone is creative, and when we use our creativity we can make positive change in our lives and the world around us. They aim to be a catalyst for the creativity of everyone in the UK. They are inviting us all to take part in daily creative challenges, to beat isolation and bring us together. They have created some fantastic downloadable activity packs for families and community groups, featuring one activity a day for 31 days. You can also join WhatsApp groups if you are interested in sharing your work with others!
Many museums and galleries around the world are virtually opening their doors, with online guides and tours for all to enjoy. Use the hashtag #MuseumsFromHome on Twitter to get a glimpse into exhibitions and collections from organisations, large and small.
---
We'll be adding more things to do, watch, share and enjoy from home, so come back soon for more!