Back
CJ Clarke and Poulomi Basu in Rochford Town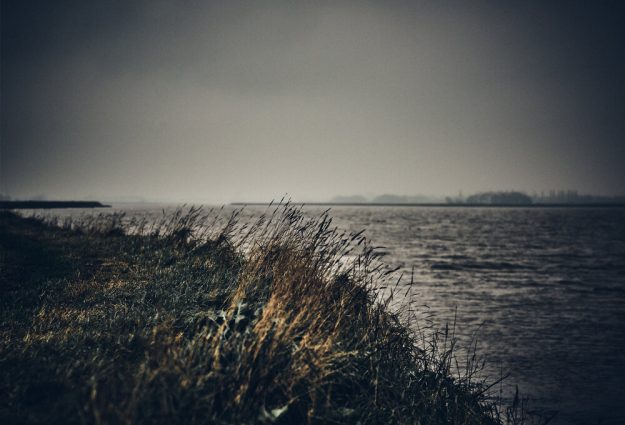 Rochford Town Commission
CJ Clarke and Poulomi Basu
For their Rochford Town commission, artists CJ Clarke and Poulomi Basu proposed a project that, at its core, was a celebration of people and place, which responded to the theme of 'exploration' and had a mandate to explore local history and culture.
Their final piece, Strata comprises a series of stunning landscape photographs and a short film, which can be seen at strata-rochford.org
Strata explores the Essex town of Rochford and its historic, geographic and cultural roots and connections. It uses the redolent and evocative landscape of the estuary and marshlands that surround the town to root the project in its specific geographic locality. Strata uses a psycho-geographic approach to draw connections between the town's history and the present day in order to provide an accessible and provocative platform for creative engagement and community dialogue.
Strata has been created by artists Poulomi Basu and CJ Clarke commissioned by Essex Cultural Development Project in partnership with Rochford District Council.
---
ABOUT THE ARTISTS
Poulomi Basu is widely known for advocating for the rights of women.
Published in 2020, her photobook Centralia won the 2020 Rencontres d'Arles Discovery Award Jury Prize and has been shortlisted for the 2021 Deutsche Borse Foundation Photography Prize. For Centralia she has was also awarded a National Geographic Explorer 2020 award and was invited as a guest to talk about the book on BBC's Women's Hour.
Her project Blood Speaks placed menstrual taboos and blood politics on the international agenda, resulting in a major policy change: the Nepalese government criminalised the practice of menstrual exile, which is resulting in the death and rape of women. In 2019 Amnesty International noted her as an important and brilliant "human rights activists breaking the taboos surrounding menstruation" and violence against women.
She has also collaborated with Action Aid on the campaign #MyBodyIsMine launched on World Menstruation Day (2018); and, To Be A Girl, with WaterAid, raised £2 million providing 130,000 girls with reusable sanitary kits and build toilets (2014). Poulomi featured alongside Hilary Clinton as one of the one of the Amazing women from around the world giving their best advice by Refinery29. And, in January 2019, the BBC World Service called her an "expert on menstruation."
Her work has been internationally exhibited and she won the Magnum Emergency Fund in 2016 and was a Magnum Foundation Human Rights Fellow in 2012.
---
CJ Clarke is an award winning director, producer and photographer.
His book Magic Party Place was the culmination of ten years work documenting contemporary England and the rise of the right in the years over the last decade. The book was short-listed for the Aperture Paris Photo First Book Award 2016, Arles Authors Book Award 2017, Photo Espana Book of the Year 2017 and Photo London Krasna- Kraus Photo Book Award 2017.
His film Cody's Story won the inaugural BJP/ Canon Open Shutter award and he also wrote and directed It Shouldn't Happen Here an advert Save the Children's UK poverty campaign.
He has directed and produced films for RSPCA, NHS, Google, HP, PepsiCo, TIME, Ipsos Mori, Save the Children, Action Aid, Global Witness, Open Table, ITN, Schnitzel Records.
Widely published, his work has appeared in The Guardian, VICE, HUCK, Dazed and Confused, The New York Times, Vanity Fair and TIME.
Poulomi and CJ are co-founders and directors of Just Another Photo Festival, a guerrilla festival that democratizes visual media by taking photography to the people and forging new audiences in India. Now in it's third edition, the curator Carine Dolek called the festival, "adventurous, daring and militant".
---