Back
Laura Malacart: The A-Z Guide to Dunton Hills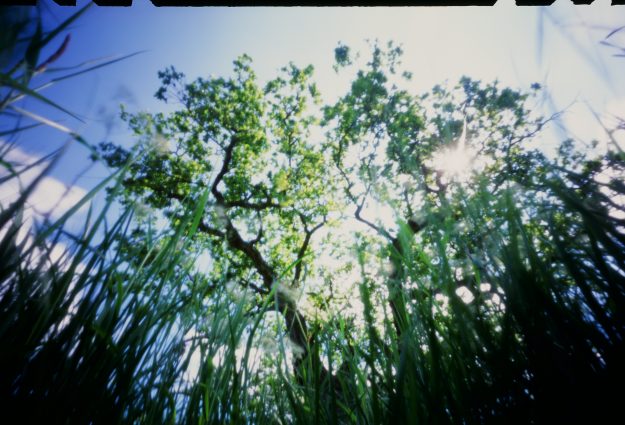 Laura Malacart was recently appointed commissioned artist for Dunton Hills Garden Village, which sits within the Brentwood Borough but also close to Basildon and areas of Thurrock. The commission was first in a series of two projects, in partnership with Brentwood Borough Council, which explore the evolving development of the Garden Village.

This first commission sought to engage the local community – and therefore future inhabitants of Dunton Hills – to connect them to the place, and articulate a shared vision for the new housing development.
Laura's project The A-Z Guide to Dunton Hills, encouraged people to come together to name the future streets of the brand new Garden Village, resulting in a creative 'database' of over 300 potential street names.
Naming a place can bring an emotional investment, bonding and pride to a place, and provide an opportunity for communities to co-author the identity of their future home. The A-Z Guide to Dunton Hills builds a new vocabulary for Dunton Hills that will celebrate diversity, be owned collectively, and can be a catalyst for conversation for years to come.
---
For The A-Z Guide to Dunton Hills, the artist presented the 'database' in digital format and in three hand-bound booklets. The database contains a set of 319 words and references to represent the richness and diversity of the area. The 'database' was presented to the Naming Officer at Brentwood Borough Council in November 2021. The project was a key part of Dunton Hills' community place-making process, and the words collected will be used when place and street names are allocated in the final phase of development. Below is a short video providing a taster of the database and its contents.
---
"Harvesting" – creating the database
Through the Summer of 2021, Laura undertook research and spent time visiting and recording the site, sending out surveys, and meeting various members of the community, individually and in groups, in a process that she called 'Harvesting'. The aim was to draw out words, phrases and references inspired by 'people and place', culture, history, nature, ecology and the environment, as well as local folklore and personal stories.
In the words of the artist, "the research is indebted to many sources and contributors: local paramedics, dementia carers, animal sanctuary staff, long term local inhabitants, a multi-faith women's group, sea cadets, local writers, folk musicians and Morris dancers, kids from a youth centre, representatives of Romani language and culture, church volunteers, past writers of local history, folk and flora, local tithe maps, the Senior Maps Librarian at the British Library and the Institute for Name Studies."
Highlights include children's workshops at St Joseph's Primary School; work with young people at the Hermit Club in Brentwood; a performance at All Saints Church dedicated to the story of the Horndon Worm; meeting a local multi-faith women's group at a cricket match; interviewing sea cadets; and getting involved in the local Dementia Action Alliance.
Below is a slideshow of documentation that captures just some of this activity, the participants, and conversations taking place during the commission.
Community contributions were broad and sometimes unexpected. Below is a video montage of drawings of the Horndon Worm created by pupils at St Joseph's Primary School. Essex's long running fascination with Dragons was explored in depth by the artist, with many references making their way into The A-Z Guide.
"We were delighted to have Laura visit our school …. She shared the myth of the 'Horndon Worm' with our children and set them the challenge to come up with ideas of what the creature might have looked like. Following Laura's visit we had a 'Horndon Worm' day. The children acted out the story and then shared ideas about what the creature might have been like. They then drew and painted their ideas, which Laura subsequently collected. She has made a short film of their artwork. The children thoroughly enjoyed the visit and the work, which linked nicely with our English and History topic on the legend of Beowulf" Mrs Kania, Teacher at St Joseph's Primary School
Laura's work also inspired a young person to create song lyrics sharing his ambitions for Dunton Hills, when she worked with young people at the Hermit Club, which supports young people through music.
Welcome people of Brentwood
Have you heard about this?
A new village is in town
There's no place here for a thumbs down
This is a new sense of community
Being surrounded by nature
A place for your friends or growing families
To come together
Central with education and facilities
And all your amenities.
The sound of this village has got me beaming
The start for a healthy and sustainable living.
Our population is forever growing
This is a space to create positive personalities
My ideal town would be to have a place for people with disabilities
Of all ages to be included
Children, teens and adults
I'd happily be a part of this
And to include other communities
LGBT plus, and people into different
Genres of music
I want everyone to be a part of this
Dunton hills garden village
Is where we will be
Why don't you come along and see
---
Hearing Fossils (Loop)
The artist also created a short film entitled Hearing Fossils (Loop). The film is a celebration of place and an exploration of language, but it is also a meditation on the artist's task to create a comprehensive database of place names that is truly representational of people, place and time.
---
Quotes on appointment of the artist:
"I am thrilled and honoured at the prospect of working on this project with the diverse local communities and Essex Cultural Diversity Project in partnership with Brentwood Borough Council. This unique public art project is designed to embed a diverse cultural identity and a green ethos into the fabric of the place from its very beginning and for this message to stay as a permanent legacy. It is a joy to be engaging with this work at a time when we need to come together, celebrate our histories and positive community values." Laura Malacart, commissioned artist for Dunton Hills.

"We loved Laura's proposal and her enthusiasm, and felt that she fully embraced the challenge to create a project around a place that does not yet exist. Her project has much potential to create a lasting sense of ownership around the new housing development, using language and identity to embed the voice of the community within the street names of Dunton Hills at a crucial stage in its development" Dunton Hills Commissioning Panel

"This is a great opportunity for Essex Cultural Diversity Project and Brentwood Council to work collaboratively on the Dunton Hills Garden Village development through appointing Laura Malacart for our National Portfolio Commission programme funded by Arts Council England" Indi Sandhu, Creative Director and CEO, Essex Cultural Diversity Project
---
About the artist
Laura Malacart is a visual artist working across performance, video, photography and installation. Having moved to the UK as a young adult, her work has often interrogated questions around language, power and identity.
Laura's practice is often collaborative and informed by interdisciplinary research. She reflects on urgent contemporary topics and uses the work as a way to open up dialogues that would not otherwise take place.
Her professional experience spans over two decades, her work has been exhibited internationally, including Tate Modern, the Venice Biennale, Turner Contemporary, Science Museum, H.Conti B. Aires, also ArtNight, ArtLicks and non gallery venues. She has won funding awards including AHRC, Wellcome Trust Art Award, ACE and British Council, published in film magazines, journals and recently in an anthology on artivisms.
Laura holds a First Class Fine Art BA (University of Leeds) an MA in Fine Art Photography (Royal College of Art) and a PhD (Slade School of Fine Art) on the construction of the voice in fine art moving image seen through the metaphor of 'ventriloquisms'.
---