Back
Princes Sophia Duleep Singh Exhibition
Sunday 9 Jul 2023 10:00 AM - 5:00 PM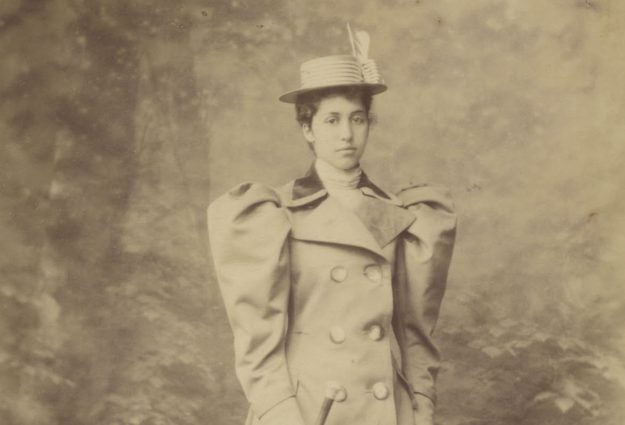 Princes Sophia Duleep Singh Exhibition

Ancient House Museum of Thetford Life
Sunday 9 July 10am to 5pm
Come along to the Ancient House Museum of Thetford Life in Norfolk, which will have free admission on 8 and 9 July as part of the Festival of Thetford & Punjab 2023. There are several stories, displays and artefacts relating to the Duleep Singh Family in the Museum's permanent collections, as well as a special pop-up exhibition.
The third daughter of Maharaja Duleep Singh, Princess Sophia spent her early life with her family at Elveden Hall near Thetford. She later lived in an apartment in Hampton Court in London, given to her by Queen Victoria as a grace and favour home. Princess Sophia was a militant campaigner for women's rights. She was often seen selling the newspaper 'The Suffragette' outside Hampton Court Palace. In later life, she stated her life's purpose was "the advancement of women".
Princess Sophia Duleep Singh has come to the public eye in recent years as an unsung hero of the suffragette movement. We tell her story using rare photographic images, archival documents, illustrations and text.
---
Festival of Thetford & Punjab 2023
Friday 7 July – Sunday 9 July
This event is part of Festival of Thetford & Punjab 2023, which takes place in venues across the town, as part of a whole weekend of cultural celebrations inspired by the life and legacy of the Duleep Singh family, the last Royal Family of the Punjab who lived in Norfolk. There'll be talks, workshops and activities for all to enjoy, as well as the Thetford Mela on Sunday, with performances from Circus Raj and the Rajasthan Heritage Brass Band, bhangra dancing, Sikh martial arts, dhol drumming and more.
Read the full programme at http://thetfordpunjabfest.com