Back
Smartphone Storytelling: Online Masterclass with Rehmat Rayatt
Monday 26 Apr 2021 - Wednesday 19 May 2021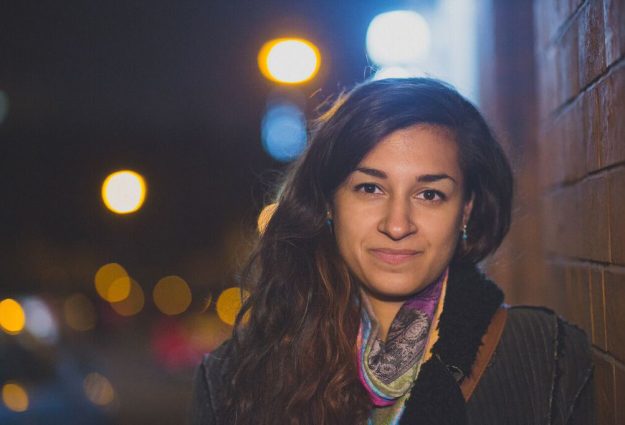 Smartphone Storytelling:
How to make films and documentaries on your mobile
Online Masterclass with Rehmat Rayatt
Want to create documentaries and films on your smartphone? Learn how to harness the power of storytelling, hone your technical skills and unlock the creative potential of your mobile phone, with award-winning social documentary photographer and filmmaker Rehmat Rayatt. In this free online Masterclass, Rehmat shares filmmaking techniques, tips and tricks through case studies, personal insights and hands-on activities interspersed with mindful meditation exercises to keep the mind attentive and focus your creativity.
Whether you are a beginner or want to develop your filmmaking practice further, this course is perfect for those wanting to learn new skills and find new ways of capturing the world around you, tell untold stories, or inspire others about issues that are important to you.
This Masterclass series comprises three pre-recorded sessions for you to learn at your own pace, and two live Q&A sessions for you to meet Rehmat, share your work and meet fellow participants. Participants will also be invited to join a private Facebook Group to keep in touch, share ideas and post up their work.
---
Session 1: How Film Can Make You Feel
A video for self-guided learning
The first session helps you find the starting point of your film and explores ways you can help viewers connect with your story using various tips and techniques. The aim of the session is to provide you with an understanding of concept and structure, reveal the secrets of mise en scene, and introduce filmmaking as a medium for self-expression. For this session you will need:
---
Session 2: Tell Your Story

A video for self-guided learning 
Now you know what you want to say, what mood you'd like to create and an understanding of mise en scene – it's time to make your film. This second session will provide an understanding of the technical aspects of filmmaking, and introduce you to practical tools for making documentaries. For this session you will need:
---
Session 3: Get Your Story Heard
A video for self-guided learning
This final session will look at tools, tips and routes to ensuring your documentary is seen. Rehmat will share the various platforms on which to show your film, talk through press and marketing, give insights on how to build your audience, and give an overview of film festivals and competitions that could help your story get heard.
---
ACCOMPANYING LIVE EVENTS
Opportunities to meet the artist
Introducing the Masterclass: Live Q&A with Rehmat Rayatt
Zoom meeting, Monday 26 April 7.30pm

Rehmat introduces herself and her work, and talks through the aims and ambitions of the Masterclass. This is an opportunity for participants to meet Rehmat and others on the course. Book here: rehmatmasterclass.eventbrite.co.uk
---
Final sharing event: Live Q&A with Rehmat Rayatt
Weds 19 May 7.30pm

A live Zoom event to meet Rehmat and your fellow filmmakers, and talk about what we've all learned. Book here: rehmatmasterclass.eventbrite.co.uk
---
About Rehmat Rayatt
Award-winning photographer and filmmaker
Rehmat Rayatt is a social documentary photographer and filmmaker whose work ultimately draws on her identity as a first generation British-born Indian. Now based in London, Rehmat grew up in rural Essex. She graduated from the Arts University Bournemouth with a BA (Hons) in Photography and works globally as a freelancer. Her work has been exhibited around the UK including The Old Truman Brewery Brick Lane, The New Art Exchange Nottingham, Guildhall Art Gallery London and The Gallery, Bournemouth. She has been shortlisted for a number of awards including the Culture Cloud competition.
Her most well-known film to date is Toxification, a feature film documenting the plight of the Punjabi farmer. The film won Best Documentary at OIFFA in Canada, as well as being selected for three other film festivals globally. The film is critically acclaimed, having been featured in The Guardian and Times of India. "The project was completely voluntary, and though heart-wrenchingly painful at times, it had long been a dream to see my film touch so many people and make a difference".
Rehmat was recently commissioned to direct Terra Firma, a film about the diaspora experience broadcast on BBC Four as part of the New Creatives initiative co-funded by Arts Council England and BBC Arts. She has also had her photographs exhibited at the Southbank Centre and a number of other galleries, as well as being published in The Guardian and The Telegraph.