Back
Toxification by Rehmat Rayatt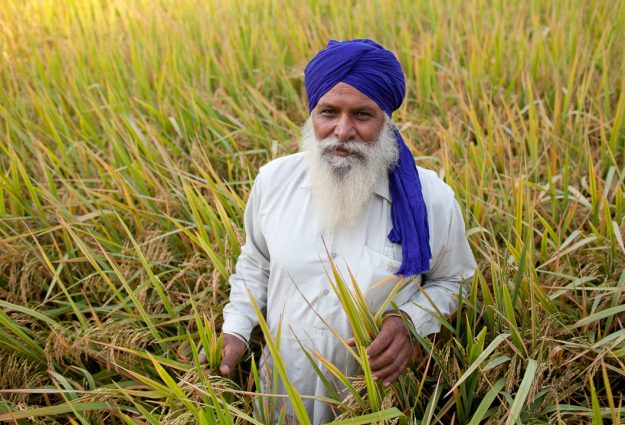 Essex Born filmmaker Rehmat Rayatt, who has been supported by Essex Cultural Diversity Project over the years, has secured a deal with online video platforms to feature her film Toxification documentary on Punjabi Indian Farmers. The film will be accessible on the online streaming platform soon.
Toxification is a feature length documentary filmed by Essex Born filmmaker Rehmat Rayatt.
India's Green Revolution was led by Punjab, 'India's breadbasket', a state famous for its lush rice fields and wet, fertile soil. But as farmers are misled into buying more and more agricultural chemicals which use a lot of natural resources, the water table is sinking at an alarming rate. Punjab's water has been poisoned by the chemicals, and the farmers poison their bodies with opiates, helping them to work longer and harder. Loans from a middleman are taken out, with interest rates that are impossible to pay back. As a result, hundreds of Punjabi families are left without a father, husband, or son as more and more farmers cave in under the pressure and drink their own chemicals to end their lives.
The projects mission is to raise awareness of the issues that Punjabi farmers are facing, and to spread knowledge about environmentally friendly farming techniques. Read more at rehmatrayatt.com/toxification/
Check out Toxification: Gurpartap's Story from Rehmat Rayatt on Vimeo:
Toxification: Gurpartap's Story from Rehmat Rayatt on Vimeo.
---
REHMAT RAYATT Co-director/Co-producer
"My work ultimately draws on my identity as a first generation British-born Indian."
Based in London, social documentary photographer and filmmaker Rehmat Rayatt grew up in rural Essex, England. She graduated from the Arts University Bournemouth with a BA (Hons) in Photography and works globally within film, photography, and education. Her work has been screened and exhibited at The Southbank Centre, BFI Southbank, The Old Truman Brewery, The New Art Exchange, Candid Arts Trust and many more, as well as on broadcast channels such as Sky Arts, in print and online. Her work can be found at www.rehmatrayatt.com
Toxification is a project very close to Rehmat's heart; telling the stories of her homeland, voiced in her mother tongue, is both a mission and a personal calling.