Back
Sam Williams: Fanns, Woods and Waters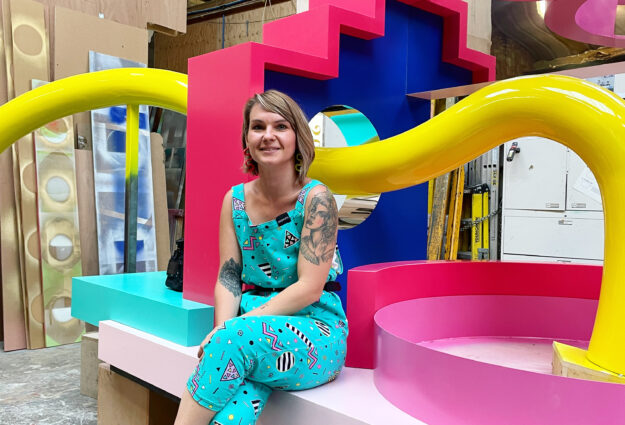 We are pleased to announce that artist Sam Williams has been appointed as commissioned artist for the Dunton Hills Garden Village housing development, in partnership with Brentwood Borough Council.
For the third Dunton Hills commission, creative practitioners were invited to propose ideas with strong environmental themes that celebrate diversity and encourage positive attitudes and behaviours around the environment, working with local school children in Brentwood, Basildon and Thurrock.
Sam proposes to design a series of totem wildlife habitats in collaboration with children from four local primary schools. Workshops will explore themes of biodiversity, urban wildlife and the future of human communities co-existing with nature. The designs for the habitats will be inspired by ideas of home and belonging. The children will learn about the different types of wildlife and habitat associated with fanns, woods and water – the three neighbourhoods of the new housing development – and think about the shape and materials that would make suitable homes for bugs, rodents and birds.
The project will culminate in a sharing event for school children and their families, and the artist will present a full-sized prototype to each participating school.
A wider pack of designs, made in collaboration with the school children, will be presented to the developer to consider as a public art trail of habitat totems, as well as smaller items like bespoke 'bee bricks', bird box street signs and other fun ideas that could be embedded into the streets, houses and community buildings of the new housing development.
Sam's project seeks to engage the community with wildlife that is on their doorstep, and emphasise that human development can and should be integrated with nature.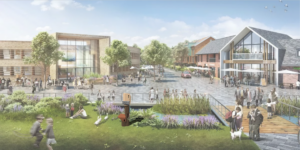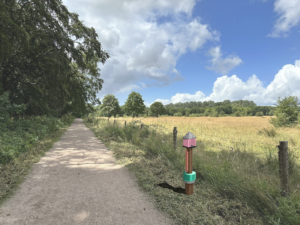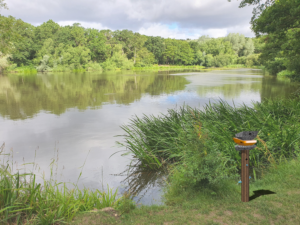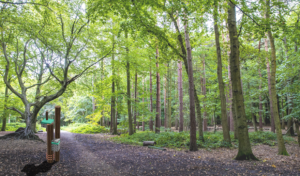 "The Borough Council has been keen to connect young people to the environment and landscape at Dunton Hills Garden Village since its inception. We are thrilled to appoint Sam and look forward to seeing her project come to fruition, inspiring future generations and involving them directly in placemaking." Cllr Tim Barrett, Housing Heath and Communities Committee

"Wildlife and nature were such an important part of my childhood, we spent many summers on a small patch of woodland near my grandparents house in the midlands. Whether it was trying to remember the names of butterflies, or making our own nets to fish sticklebacks from the brook – these are some of the fondest family memories I have. I was inspired by the opportunity to work with school children in the Brentwood area to consider how the new housing development will become home not only to new human residents, but wildlife too – and I'm really looking forward to seeing what creative 'creature architecture' they can design!" Sam Williams
---
About Sam Williams
Sam is an artist and public art producer who specialises in playful projects, and enjoys working with communities on ambitious projects to explore how play and creativity can enrich our everyday lives. Her practice and approach to placemaking has activism at its heart and she believes firmly in the ability of art to affect change, translate experiences, and transform places.
Her work draws inspiration from her experience growing up in a local theme park where her family (and later Sam herself) worked – She was immersed in colourful installations that were designed to spark joy and share a story. She believes our public spaces should hold some of that same magic.
Sam works in response to people and place to create immersive environments, imagined and physical; experiential playful projects that can be engaged with at every step of the journey. She strives to unleash playfulness across the world, to live it and breath it.
Sam is also an established creative producer and project manager with extensive experience delivering public art projects, commissions and schools projects.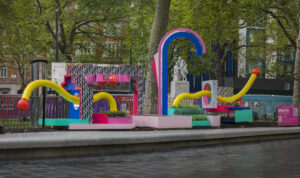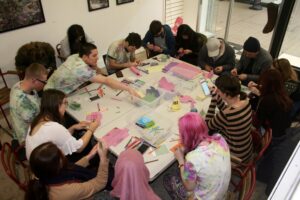 ---