Back
An Indian Princess in Essex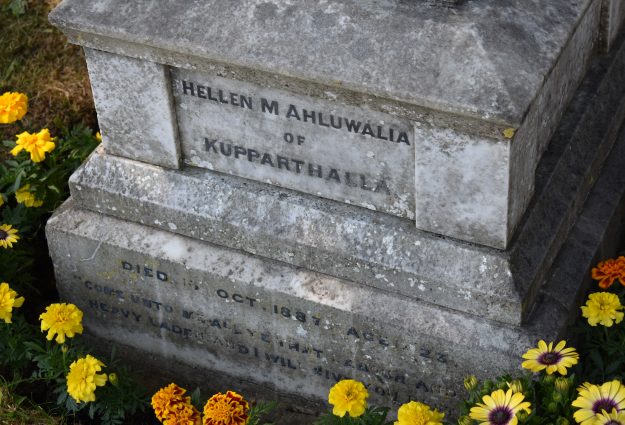 An Indian Princess in Doddinghust
A new discovery for Essex
With the help of the National Lottery Heritage Fund and a community grant from Brentwood Borough Council, we told the little-known story of Helen Randhir Singh Ahluwalia of Kapurthala, an Indian Princess who is buried at All Saints' church near Brentwood.
This unique piece of diverse cultural heritage in a rural Essex parish offered an opportunity to bring together Sikh historians and a community of volunteer researchers to explore, celebrate and create new materials to help us share Helen's story.
Princess Helen was the youngest daughter of Randhir Singh. He was the ruling Maharajah in the state of Kapurthala and was responsible for restoring the family's power and position by aligning himself with the British Empire. His third wife was the daughter of Robert Hodges, a British civil servant who had taught Randir Singh English. Together they had three daughters, the youngest being Princess Helen. Upon his death, Randhir Singh's wife and daughters settled in London where her mother allowed her to mix, unchaperoned with the elite of London society. This resulted in her living a short but full and intriguing life, before she died of tuberculosis aged only 23 in October 1887.
Essex Cultural Diversity Project worked with a range of partners including Anglo Punjab Heritage Foundation and All Saints Church to bring the story to life. The project comprised collaborative research, presentations and food sharing events for the local parish and visiting Sikh communities, a new website and short film about her life and heritage, and a pop-up exhibition curated by Simran Bance, which will go on tour across Essex later in 2023.