Back
Artist Salons, professional development and networking events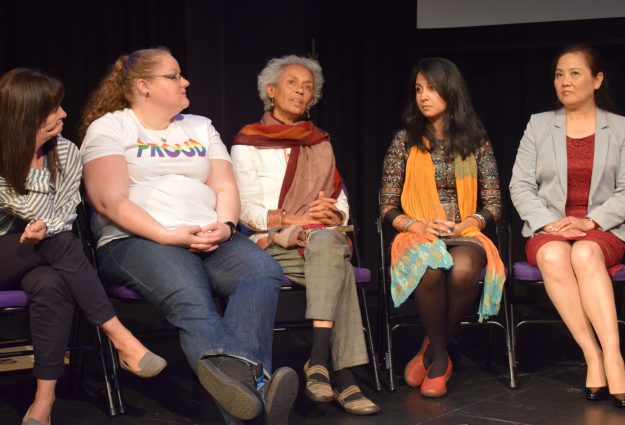 Essex Cultural Diversity Project aims to develop the infrastructure to support and continue strengthening the resilience of diverse arts and creative organisations, artists and individuals. With this is mind we have a number of opportunities, activities and events coming up over the next two years.
Join our mailing list for updates about these programmes and invitations to events, or visit the Events section of this website for updates.
---
Artist Salons
Essex Cultural Diversity Project runs a programme of events offering professional support, insight and training to artists and representatives of arts and cultural organisations, in collaboration with Arts Council England, Essex County Council, district authorities, and sector support organisations and specialists. During 2018 we will host six Salons in locations across Essex. Sessions will include accessing funding and writing effective applications; partnerships and working cross-sector; working with schools and young people; use of digital media and engaging with audiences.
---
Networking and Sharing
Throughout 2018 Essex Cultural Diversity Project will put on a series of events across the county, which focus on artists and organisations sharing ideas, challenges and opportunities around diversity in the arts. There will be inspirational guest speakers and opportunities for focused and honest debate and discussion.
---
Commissions
Essex Cultural Diversity Project is at its core an arts organisation, with a pivotal role supporting excellence in the sector through a commissioning programme that creates opportunities for artists and creative practitioners from diverse backgrounds and contexts. Our commissioning approach is to make the most of opportunities for collaborative work that pushes boundaries and explores many different elements of diversity in Essex and across the UK.
---
Stand Up for Diversity Events
Stand Up for Diversity events provide regular opportunities for artists working with diverse and hard-to-reach audiences, or planning projects and programmes, to come together and pitch their work to their peers and representatives of organisations, in the Pecha Kucha style of three minute mini-talks and presentations. These are informal evening events, engendering partnership working and mutual sector support focused on diversity, delivered in collaboration with Essex Book Festival and other partners.
Here's a short video of a recent Stand Up for Diversity event in Colchester, organised in partnership with Essex Book Festival: