Back
Talent Development and Networking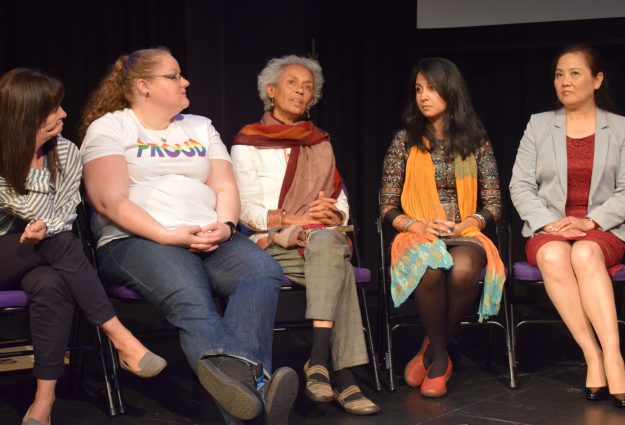 One of Essex Cultural Diversity Project's key aims is to develop infrastructure to support creative professionals, strengthening the resilience of diverse arts and creative organisations, artists and individuals. Join our mailing list for updates about opportunities, or visit the events section of this website for updates.
---
Artist Salons
Essex Cultural Diversity Project runs a programme of events offering professional support, insight and training to artists and representatives of arts and cultural organisations, in collaboration with Arts Council England, Essex County Council, local authorities, and sector support organisations and specialists. Sessions include accessing funding and writing effective applications; partnerships and working cross-sector; working with schools and young people; use of digital media and engaging with audiences.
---
Networking and Sharing
Essex Cultural Diversity Project and partners organise events across the county, which focus on artists and organisations sharing ideas, challenges and opportunities around diversity in the arts.
---
Commissions
Essex Cultural Diversity Project has a pivotal role supporting excellence in the sector through an exciting commissioning programme, creating opportunities for artists and creative practitioners from diverse backgrounds and contexts. Our commissioning approach is to make the most of opportunities for collaborative work that pushes boundaries and explores many different elements of diversity in Essex and across the UK. Read more about our commissions.
---
Stand Up for Diversity Events
Stand Up for Diversity events provide regular opportunities for artists working with diverse and hard-to-reach audiences, or planning projects and programmes, to come together and share their work to peers and representatives of organisations, in the Pecha Kucha style of three minute mini-talks and presentations. These are informal networking events, engendering partnership working and mutual sector support focused on diversity, delivered in collaboration with Essex Book Festival and other partners.