Back
Lora Aziz selected for the Creative Climate Leadership UK 2023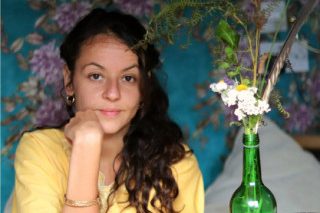 ECDP Trustee Lora Aziz has been selected for the Creative Climate Leadership (CCL) programme in the UK. Funded by Arts Council England and held in March at Hawkwood College in the Cotswolds, it embodies the intersections between arts and culture and environmental sustainability.
The event is part an international training and transformation programme to empower artists and cultural professionals to take action on the climate and ecological crisis with impact, creativity, and resilience. Lora is part of a cohort of 24 arts and cultural professionals joining the CCL community.
Lora Aziz is a British Egyptian artist based in Colchester, Essex, whose creative practice reimagines contemporary cross-cultural relationships with land and nature through wildcrafting, community herbalism, earth science and visual ethnobotany. Her latest project and exhibition Motanafas: A space to connect is a UK-Egypt collaboration forming part of the British Council's COP27 Creative Commissions that brings together art, science and digital technology as an innovative, interdisciplinary, inclusive response to climate change.
Creative Climate Leadership UK 2023: Participants Announced | Creative Climate Leadership