Back
A sad farewell to Lawrence Walker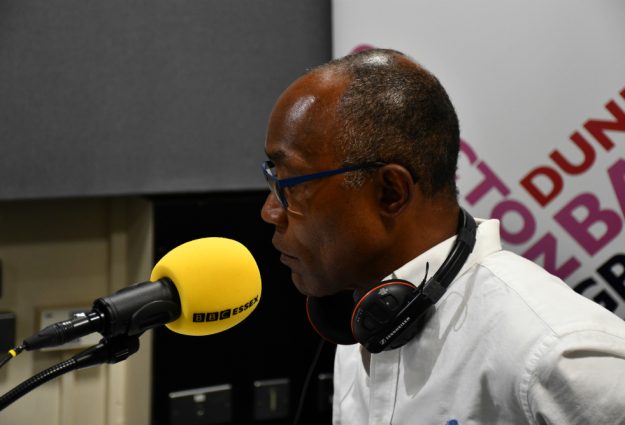 We are deeply saddened by the death of our good friend Lawrence Walker, who we've worked alongside for many years. An amazing man and wonderful champion for diversity, who will be very much missed by all. Here is one of our favourite (and most recent) pictures of Lawrence in action, giving a passionate speech at Stand Up For Diversity in November 2022 at the Mercury Theatre in Colchester.
Remembering Lawrence Walker
Firstsite, Colchester
19 March from 10am
There will be a special Life Celebration Event for Lawrence at Firstsite in Colchester 0n 19 March 2023. All are welcome to attend. Organised by family, friends and colleagues, Essex Cultural Diversity Project is honoured to be supporting this event.
Lawrence's family and friends invite those who knew Lawrence to leave donations, messages and memories on their Guardian Angel page, and are collecting for OCHRE, a charity that provides support and funding for research into oesophageal cancer.
https://guardianangel.network/support-hubs/BPEJWQ/share