Back
An Indian Princess in Essex: a new discovery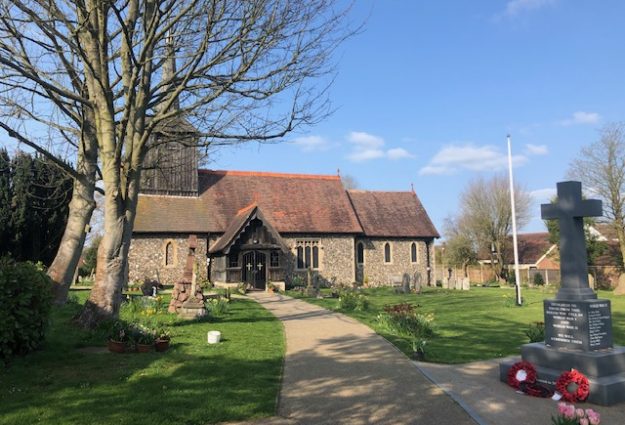 An Indian Princess in Essex
A new discovery
In this interview on BBC Essex's Essex Voices, Sikh Historian and author Peter Bance reveals the fascinating story of Princess Helen Rundeer Singh Ahluwalia of Kapurthala, an Indian Princess who lived in Essex and was buried in All Saints Church, in Doddinghurst near Brentwood.
Peter Bance writes predominantly about the royal families of the Punjab, especially Maharajah Duleep Singh and his family who settled in East Anglia. There exists a strong Sikh heritage in East Anglia, in connection with the Duleep Singh family, but much of this history is in Norfolk, so when a new and important connection to Essex was discovered, it was paramount to find out more.
The story begins when Peter was curious about her name – Kapurthala is a kingdom in the Punjab. When he spoke to those in Doddinghurst, they affectionately referred to her as 'Our Indian Princess' but knew no details about her background.
Peter decided to research further, contacting the current Maharajah of Kapurthala who invited him to the royal palace in India to learn more about Helen and her heritage.
He uncovered a fascinating story about this young women, the daughter of Randhir Singh, the ruling Maharajah in the state of Kapurthala, and his third Rani Henrietta Melvina.
When Rani Henrietta divorced the Raja in 1869 she and her daughter returned to London, where Helen entered London High Society. Often going out unchaperoned, she became quite a controversial figure, She was a model for artist Edwin Longsden Long, who, although now relatively obscure, was very well known at the time. Within his work, Helen could occasionally be seen in risqué poses, and some of her behaviour was seen as scandalous by the media of the time.
Helen died of Tuberculosis was she was only 23, and was laid to rest in All Saints Church, in Doddinghurst near Brentwood.
---
Essex Voices interview, BBC Essex
With Peter Bance, Nanaki Bance and Indi Sandhu
For the BBC Essex interview Indi Sandhu, Artistic Director of Essex Cultural Diversity Project was joined by Peter Bance, Sikh Historian and author, and Nanaki Bance, emerging female Sikh Historian.
They talked about Sikhism and the Sikh communities in Essex; Maharajah Duleep Singh and his children, and their connection to East Anglia; Essex Cultural Diversity Essex's work within East Anglia, including the Festival of Norfolk & Punjab, the Maharajah Duleep Singh Heritage Trail, and our recent project focussing on Suffragette Princess Sophia Duleep Singh.
Helen's story will form an important part of our next Festival of Norfolk & Punjab, which is due to take place in 2021.