Back
National Lottery Heritage Fund Surgery
Monday 24 Feb 2020 10:30 AM - 4:00 PM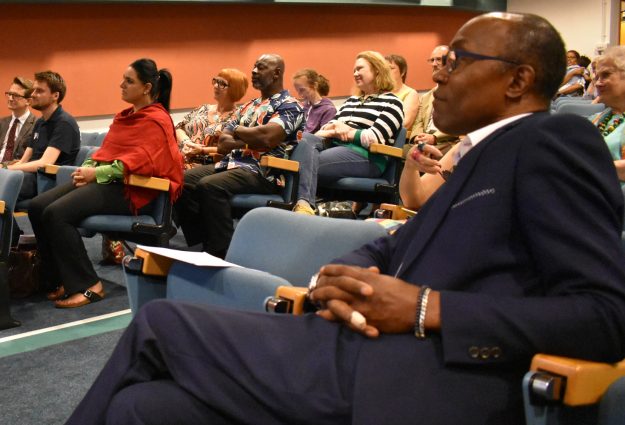 National Lottery Heritage Fund Surgery
Monday 24 February 10.30am – 4.00pm
Venue: Chelmsford Museum, Moulsham Street, Chelmsford CM2 9AQ
If you are a community group and organisation thinking of making a submission to National Lottery Heritage Fund, this is the event for you.
Join Chelmsford City Council and Chelmsford Museums, in partnership with Essex Cultural Diversity Project for this Surgery style event to support community groups and organisations running Heritage Projects. Aimed at those seeking to work with and engage diverse and 'hard to reach' communities in Chelmsford's rich story.
Chelmsford's Shared Cultural Vision: Towards 2040 sets out the ambition to be a city that celebrates individuality and diversity. A culturally diverse and inclusive place promoting unity where all genders and generations can interact and thrive.
With Essex 2020 – Year of Science and Creativity upon us the Chelmsford community has an opportunity to find new ways in which to tell its story and reach new audiences, celebrating and reflecting our past and contemporary heritage in innovation.
Hear from leading sector experts and representatives from the National Lottery Heritage Fund. Share your project with your peers, be supported and signposted to resources to help develop your idea and increase the likelihood of making a successful application.
Lunch will be provided (please let us know if you have any dietary needs when booking)