Back
Maharajah Duleep Singh and the Koh-i-noor Diamond
Sunday 9 Jul 2023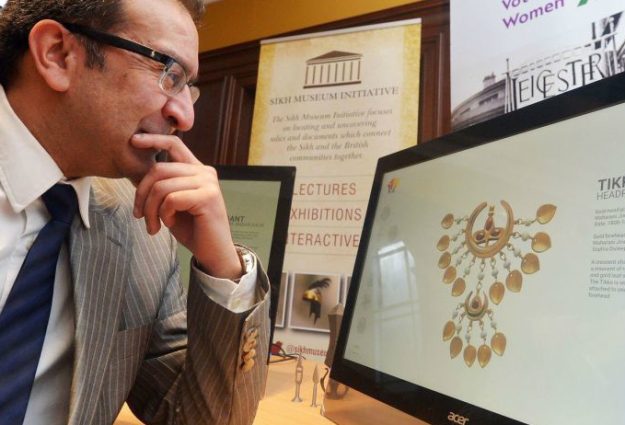 Maharajah Duleep Singh and the Koh-i-noor Diamond
A Talk by Gurinder Singh Mann
Sunday 9 July 11am & 2pm (2pm talk fully booked)
Ancient House Museum of Thetford Life
Join Gurinder Singh Mann, historian and Director of the Sikh Museum Initiative, for a talk on Maharajah Duleep Singh and the Koh-i-noor Diamond.
Discussions surrounding the Koh-i-noor (Diamond of Light) takes places globally with regard to ownership, but the historical narrative on how the Koh-i-noor was viewed during the Sikh Empire and how it was taken by the British is limited. Gurinder Singh Mann charts the journey of the prized diamond in Lahore, the views of commentators at the time, and the impact the annexation of the Punjab had on the people of Punjab. He will also allude to the Treaty of Lahore (1849) and the life of Duleep Singh in relation to the diamond.
[post image courtesy / copyright Ancient House Museum]
---
About Gurinder Singh Mann
Gurinder Singh Mann is a historian and Director of the Sikh Museum Initiative. He is the author of four books on Sikh history, the Curator of the Worlds first 3D Digital Museum www.anglosikhmuseum.com and was project coordinator of the Installation of the Sikh Troops War Memorial, in Leicester.
---
Festival of Thetford & Punjab 2023
Friday 7 July – Sunday 9 July
This event is part of Festival of Thetford & Punjab 2023, which takes place in venues across the town, as part of a whole weekend of cultural celebrations inspired by the life and legacy of the Duleep Singh family, the last Royal Family of the Punjab who lived in Norfolk. There'll be talks, workshops and activities for all to enjoy, as well as the Thetford Mela on Sunday, with performances from Circus Raj and the Rajasthan Heritage Brass Band, bhangra dancing, Sikh martial arts, dhol drumming and more.
Read the full programme at http://thetfordpunjabfest.com