Back
Stories from Lahore: Told through the streets of London
Saturday 8 Jul 2023 2:00 PM - 3:00 PM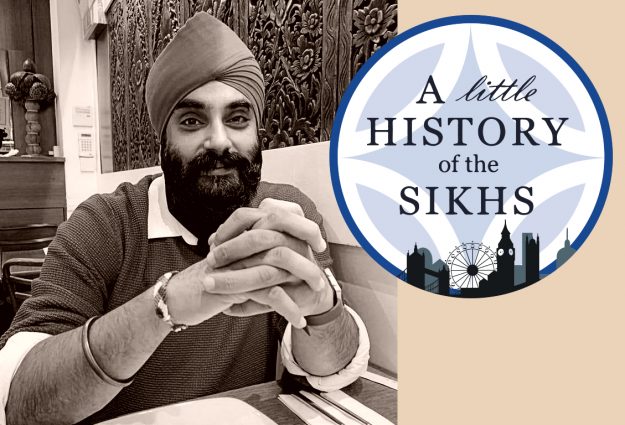 Stories from Lahore: Told through the streets of London
Talk by Rav Singh, from A Little History of the Sikhs
Saturday 8 July 2pm
Thetford Library
Join Rav Singh, the founder of A Little History of the Sikhs, as he tells tales from Lahore and Punjab using artefacts and sites in London.  His talk will include stories from his work over the past 15 years mapping and researching Sikh and Panjab history on the streets of London, as well as information about the treasures of the Lahore Kingdom.
The presentation is suitable for family audiences, and ideal for those aged 10+.
www.facebook.com/alittlehistoryofthesikhs | Instagram: @alittlehistoryofthesikhs | Twitter: @aLHSikhs | YouTube: AlittleHistoryoftheSikhs
---
Festival of Thetford & Punjab 2023
Friday 7 July – Sunday 9 July
This event is part of Festival of Thetford & Punjab 2023, which takes place in venues across the town, as part of a whole weekend of cultural celebrations inspired by the life and legacy of the Duleep Singh family, the last Royal Family of the Punjab who lived in Norfolk. There'll be talks, workshops and activities for all to enjoy, as well as the Thetford Mela on Sunday, with performances from Circus Raj and the Rajasthan Heritage Brass Band, bhangra dancing, Sikh martial arts, dhol drumming and more.
Read the full programme at http://thetfordpunjabfest.com