Back
Festival of Jiangsu and Tendring
Sunday 6 Nov 2022 - Saturday 26 Nov 2022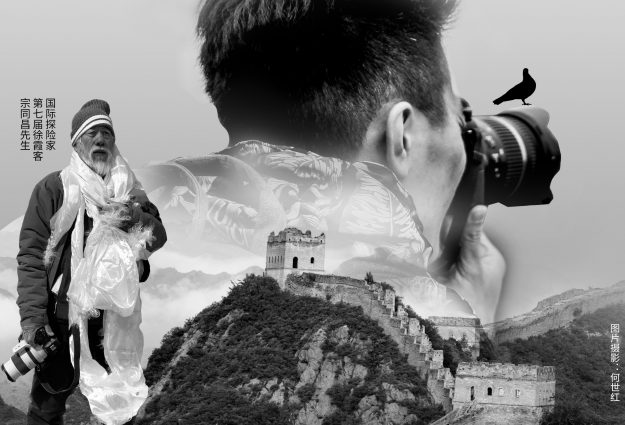 Festival of Jiangsu and Tendring
Beautiful Britain and China – Charm Jiangsu
Photographic and Painting exhibition
6 – 26 November

The Festival of Jiangsu and Tendring takes place in the UK, China and in the Metaverse 11-26 November 2022, and is organised by Colchester Chinese Cultural Society.
The UK exhibition is hosted by Harwich Arts and Heritage Centre, whist the China exhibition is held at Qingyun Gallery in Changzhou city in Jiangsu province.
The festival follows on from last year's online festival of Colchester and Jiangsu, working with Essex based Chinese artists and artists in China, collaborating through online platforms due to COVID restrictions to deliver a cultural one-week festival.
This year Colchester Chinese Cultural Society has teamed up with Harwich Arts and Heritage Centre showcasing the best Chinese talent from Essex and UK from the Jiangsu province in China. They will work with Essex Cultural Diversity Project to support the festival and with funding from Essex County Council Cultural Fund.
The launch of the Festival took place on Sunday 6 November at Harwich Arts and Heritage Centre and was attended by Cllr Graham Butland from Essex County Council, along with other delegates and dignitaries from the Harwich and Chinese Community.
Venue: Harwich Arts & Heritage Centre, Main Road, Harwich, CO12 4AJ
Open Mon-Sat 10am – 4pm (closed on Sundays)
See the CCS website for further details – https://www.cccs.online/team
---
About Colchester Chinese Culture Society (CCCS)
Colchester Chinese Culture Society (CCCS) is a non-profit Community Interest Company formed in April 2004. The society was established to work for the benefit of the local Chinese community in Colchester and its integration into local and regional society in Essex. CCCS works to promote Chinese community life and to foster interaction with other community groups, working with a range of cultural partners including Essex Book Festival, Essex County Council Cultural Development, Firstsite Gallery, Jaywick Martello Tower, Active Essex, Signals Media Arts, Mercury Theatre, Colchester Arts Centre and Essex Cultural Diversity Project. For over 15 years CCCS has developed a range of cultural, education and community engagement activities with the aim to promote Chinese culture and art amongst its members and the public in Colchester and far beyond. For many years it ran a Chinese language and cultural school for children of Chinese heritage and other interested locals.