Back
Black History Month Essex Events 2020
Thursday 1 Oct 2020 - Saturday 31 Oct 2020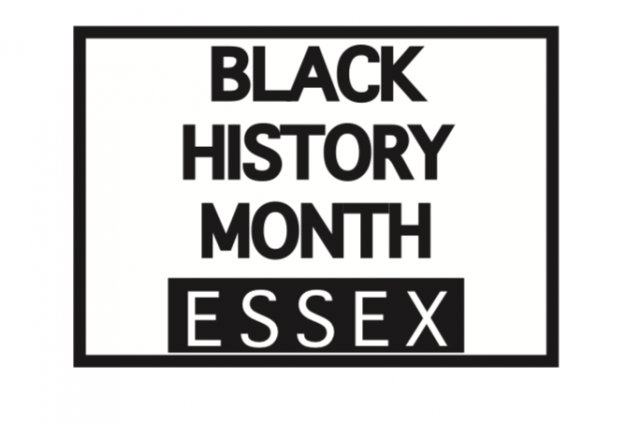 Essex Cultural Diversity Project is supporting Black History Month this October 2020. There are a number of events taking place across Essex, organised by our friends and collaborators. Here is an overview of what's taking place:
---
Black History Month on BBC Radio Essex 
BBC Radio Essex presents a series of special BHM themed programmes on Essex Voices, their weekly slot that has a focus on community. BBC Essex will be joined with a range of guest speakers from Black Afro Caribbean communities around Essex, every Tuesday from 13 October 2020 at 7.00pm. In case you missed it! Listen to the recordings of each programme at Listen Now: Black History Month on Radio Essex
---

Tilbury Bridge Walkway of Memories
Evewright Arts Foundation (EAF)
Art installation preview now online
Tilbury Bridge Walkway of Memories is an outdoor art and sound installation by Artist EVEWRIGHT. It is the first site-specific art and sound installation created at the Port of Tilbury in Essex and the UK dedicated to people of the Windrush Generation. The installation is an immersive visual art experience, installed on 72 windows with 432 panes of glass collaged with photographs, documents, boat passenger tickets and memorabilia. The artwork is installed in an original passenger walkway 55 metres long. It includes audio stories of over 160 minutes listening time in 10-minute segments across 22 listening windows, about the lives of some of the elders and their families, whose images are featured in the installation. It is a tribute to those that travelled not only on the Empire Windrush but to the many that came before and the many that followed that journey to the UK.
Online private view: This work will now open to the public in Spring / Summer 2021. In the meantime, the preview can be seen at WWW.EVEWRIGHTARTS.ORG. The website will give you exclusive images and information about the art installation, activities, tours and artist talks.
Artist Talk: 29 October 7pm – more info at evewrightarts.org/events
Image above Tilbury Walkway © EVEWRIGHT all rights reserved 2020
---
Harlow BHM event
Saturday 3 October 2020 10.30am – 4.30pm
PATACC invites you to the 2020 Harlow Black History Month Festival!
Black Lives Matter Opening by Chairman of the Council Speakers • Harlow-based Paralympic medallist Anne Wafula-Strike Zak Cochrane • Activist Stand Up To Racism. Featuring performances by: Efiba Arts with The Fireman • Rainbow Supreme Twirlers • Talentos • Belly Bells • Rory Jackson, (the thrilling Michael Jackson tribute performer) • Efua Sey Cultural Academy • Emmanuel Smith (from 'The Voice')
---
BAMEN Black History Month Programme
Events throughout October 2020
Essex County Council's Black, Asian and Minority Ethnic Network has put together this programme for BHM. Below is an overview – for further information and how to book download the full programme here (PDF)
201001_ECC_BAMEN_Black History Month Programme
---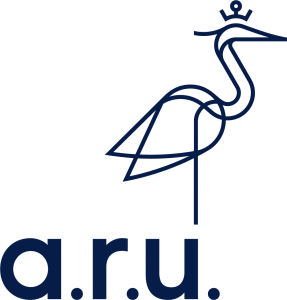 BHM Events at Anglia Ruskin University
ARU are delighted to support Black History Month in October and present following online events. They are all free to attend and open to all, some require you to book in advance. Read the full programme at aru.ac.uk
Brown Babies digital Exhibition
22 September – 31 October 2020
The Mixed Museum is delighted to present this special exhibition curated by Professor Lucy Bland, based on her book Britain's 'Brown Babies': the Stories of Children Born to Black GIs and White Women in the Second World War. Find out more at https://aru.ac.uk
Excellence in Sport Lecture with John Barnes MBE
8 October 2020, 19:00 – 20:00, book here
John Barnes delivers the 10th Excellence in Sport Lecture as part of ARU's Black History Month programme of events. John will talk about his journey to excellence in football through to winning league titles and representing England 79 times. He will also identify the prejudice and racism he encountered though his career, and how he is now speaking out on this theme and challenging thinking in wider society. Find out more at https://aru.ac.uk
Constructive invisibility, dangerous visibility
21 October 2020, 18:30 – 19:30, book here
Black families straddling double negatives and how to reverse the narrative. Dr Cynthia Okpokiri presents her ongoing research to explore how authority figures interact with black children, young people and parents/carers in sectors including education, social work and social care, law and justice, and health care. Find out more at https://aru.ac.uk
Black History is British History
28 October 2020, 19:30 – 20:30, book here
Join Asanté (ARU alumni) as she discusses her experience of how black history was taught, not only with a focus on 'African Americans' but also black people as slaves in which she argues "has created a significant misrepresentation of the presence of black people in the UK". Find out more at https://aru.ac.uk
Invisible walls
29 October 2020, 19:30 – 20:30, book here
This is a contemporary poem written and performed by Taylor Mitchell (ARU alumni). 'Your silence violates us with violence' illustrates the amalgamation of British and American culture in relation to race and systemically ingrained racism that has been woven into the fabric of our western entertainment and media. Find out more at https://aru.ac.uk/community-engagement/invisible-walls
---

MERCURY MONDAY MASTERCLASS:
Why are we Still Fighting Racism?
Monday 12 October 6.00pm – Mercury Online
A Masterclass delivered by Lawrence Walker Head of Colchester's Black History Month with guest speaker Sophie Kanbangu activist for Black Lives Matter. The Masterclass explores key concepts related to racism, oppression, and privilege; how racial bias affects individuals and communities; and Anti-Racism and its implications.
Lawrence Walker, is an American Expat who has lived in East Anglia for over 25 years. He is a community activist and working with several BAME support organisations and community organisations in Colchester and other groups in East Anglia. He has been the chairperson of Colchester Black History for the past decade.  He has made a tremendous effort to keep the spirit and integrity of Black History Month as strong as was when they launched the very first BHM Colchester Launch Day at the Colchester Arts Centre all those years ago.
Sophie Kabangu, set up and leads Black Lives Matter Colchester.  She is a sociology and Human Rights Undergrad at Essex Uni and her activism has landed her a spot on Amnesty International UK's Rise Up Programme bringing together young human rights defenders from across the country. @mfcsophk
FREE EVENT
Online event – Presented as part of Mercury Online. This is a digital event taking place on Zoom, please where possible only book one ticket per household
To book visit www.mercurytheatre.co.uk
---

Mercury Online
BLACK, ESSEX AND HERE 2.0
Monday 19 October 7.30pm
We are creatives, we are from Essex and we are black and we'll be asking where do we fit in? Where are the stories in live-performance that reflect our Essex heritage and experience?
Following on from a session hosted by Queen's Theatre Hornchurch join us for this second pan-regional iteration hosted by the Mercury in association with the Queen's Theatre for a discussion about Black Essex voices and help us plot for better representation on our stages.
Featuring Danielle Kassaraté | Allyson Ava-Brown | Anne Odeke | Charleen Qwaye | Chileya Mwampulo | Leah Kirby
FREE EVENT
Online event – Presented as part of Mercury Online. This is a digital event taking place on Zoom, please where possible only book one ticket per household
To book visit www.mercurytheatre.co.uk
---

Black History Month Colchester 2020
Events throughout October
This year Colchester BHM are offering a program for Black History Month with a difference. With all the restrictions to consider for everyone's safety and to comply with the rules to protect us from the Covid19 virus, they have put together a virtual presentation for schools on ZOOM and/or MS Teams. The presentation will be "Live" and about 30 – 35 minutes and will cover the topics "What is Black History Month and why we do it", "a brief explanation of Black Lives Matters Colchester and what we hope to achieve", and a short presentation of 12 men & women who made history in the UK. "The lesson is identifying role models without referring to them as Black. We believe that this is one step forward a vision of equality by not having to describe people by their ethnicity." There is also an invitation to visit Colchester Library to see a BHM art exhibit, entitled, "WHO IS BLACK", which highlights issues of people of mixed race.
---

Celebrating Black History Month
At the University of Essex
The University of Essex's talks and events programme reflects and celebrates their community throughout the year. As part of this they celebrate Black History Month, which this October includes a webinar on the impact of Black Lives Matter, a discussion on Black literature and events in Art Exchange as part of the current exhibition A Lament for Power.
For full listings and to find out more visit essex.ac.uk
For more information about A Lament For Power, including an artists' talk on 27 October, visit artexchange.org.uk
---