Back
Awaz Doh Assembly: Give Us A Voice!
Saturday 9 Oct 2021 11:00 AM - 2:30 PM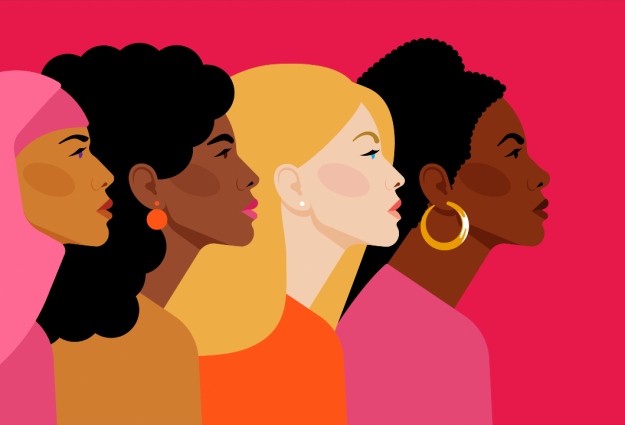 The Awaz Doh Assembly took place at Firstsite in Colchester in October 2021.
This special event brought together women from diverse backgrounds to share experiences and stories, support each other and inspire positive change. There were talks and presentations, followed by a lunch, and then roundtable discussions to explore issues still effecting women today.
Themes of the day were shaped by the questions: What brings us together, what holds us back and how can we move forward and generate change? We also asked attendees 'what would you fight for?'
The Awaz Doh Assembly is inspired by Princess Sophia Duleep Singh: Suffragette, women's rights campaigner and daughter of the last Maharajah of the Punjab who lived in East Anglia.
---
About Princess Sophia Duleep Singh
Princess Sophia Duleep Singh, daughter of Maharaja Duleep Singh, became a suffragette shortly after returning to Britain from a trip to India in 1903. While there, she heard the call of the Indian nationalists to 'Awaz doh' ('Give us a voice'). Back in Britain, she recognised a similar momentum within the suffrage campaign and was drawn to support the cause. Her contribution to the campaign was wide-ranging. Princess Sophia not sold Suffragette publications outside of her home at Hampton Court Palace; she led a 400-strong demonstration to parliament on a day that later became known as 'Black Friday'; she also participated in the Women's Tax Resistance League, whose slogan was 'No Vote, No Tax'. Her activism led to clashes with the law – and her refusal to pay taxes brought multiple prosecutions, where some of her valuable possessions were impounded. More about her story is here in our film Sophia – A Princess for All
---
Contributors
The conference will be hosted by Dr Seema Anand, storyteller and mythologist specialising in women's narratives, award winning author and corporate guru. She uses stories for entertainment, for therapy, for education and for positive action change. Her research on ancient Indian folklore is affiliated to the UNESCO initiative for preserving endangered oral traditions as she works to bring ancient Indian texts back into the public space, translated and reworked to reach multi cultural audiences.
Maja Antoine-Onikoyi is a 22 year old inclusivity consultant and director of Maja's Education Project. Distributing diverse literature to those who cannot afford it and carrying out diversity audits and team training for companies and their teams; Maja focuses on ensuring that the positive and beneficial representation of the Black community remains at the forefront of people's minds.
Suniya Qureshi has had a wide and varied career as writer, civil servant and consultant, with a keen interest in diversity, community and culture. Achievements include being a Campaign Manager in Westminster, Senior Strategy Adviser at the International Unit G20 of the Department for Work Pensions, and Executive Director at the British Pakistan Foundation. She has consulted for Oxfam policy and Southbank Alchemy Festivals. Suniya also writes for the Huffington Post, and has written and produced six plays, co-founding a community based theatre group in 2010 called Ludoo Productions. She is on the committees for the Tongues on Fire Film Festival run in the UK, the Alchemy Festival at the Southbank, Karachi LitFest at Alchemy in 2017, and also worked on a Pakistan installation for the London 2018 Design Biennial. Throughout all her work is a passion for creating formidable platforms for the British Pakistani Diaspora and South Asian voices across multiple sectors.
Vinice Cowell is a Branch Leader for the Women's Equality Party in South Essex, and a Councillor for the Highlands Ward in Leigh-on-Sea. She has a background in social work and safeguarding, and is passionate about the wellbeing of women and children alongside societal change and justice.
Kiran Manku is Researcher in Neuroscience, Ethics and Society at the University of Oxford, and Co-founder of The 1928 Institute, a thinktank researching and representing British Indians. The 1928 Institute celebrates the diversity of the Indian community whilst highlighting the plight of their needs. The Institute has presented their work directly to number 10 and senior parliamentarians, and published in over 140 news outlets including the BBC, Guardian and the Independent. They are now implementing their recommendations, working with the NHS to transform mental health provision to be more appropriate for diverse communities. At the University Kiran's work investigates the ethics relating to mental health and developmental disorders across low- and middle-income countries. This includes ensuring ownership of biological samples, decolonising policy, and co-creating a roadmap on navigating the spectrum of mental healthcare facilities across rural Ghana.
Karen Whybro is an equality campaigner who is launching a scheme to make the streets safer for women, as part of the Business Improvement District in Chelmsford. Working with Chelmsford City Council, local police and local businesses the project will develop a Women's Safety Charter to provide safe spaces for women in the city, which she hopes will be rolled out across the county. Prompted to act by the shocking attacks on women this year, including the abduction of Sarah Everard and murders of sisters Nicole Smallman and Bibaa Henry, Karen rallied support and surveyed women in collaboration with the University of Essex. Karen is an ex-primary teacher turned entrepreneur, and founder and owner of Rock The Frock Bridal, a collective of three bridal boutiques in Essex & Cheshire.
Scarlett Mansfield's journey as a campaigner started very recently when she wrote a blog about her own experience at Colchester Royal Grammar School, exposing its 'toxic and ubiquitous rape culture', and challenging the school to take action. Since her blog, which has been read by hundreds, others have shared their own story, leading to a review by Ofsted and the school being rated as 'inadequate'. Scarlett's campaign continues, and she has been talking about her activism in major newspapers and on television; speaking to MPs and is encouraging others to speak out about assault, sexism, homophobia and racism within elite schools in the UK. 
We also had work on display, created by the Young Art Kommunity (YAK). YAK is Firstsite's young-people peer-led group which meets weekly to organise events and activities within the gallery and the wider community. This group offers a supportive environment where young people can gain experience, develop their confidence and learn new skills. These relaxed and informal sessions include artist-led workshops, skill sharing, visits to other cultural venues and events, and the potential to progress their own personal creative projects.
---