Back
Creative Practitioner Networks in Essex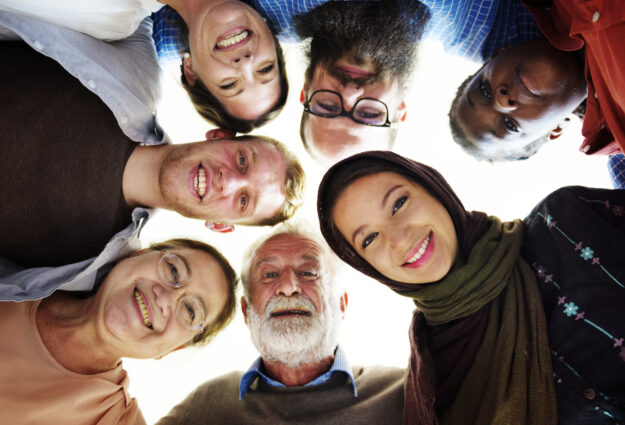 In this new feature we pull together information about Creative Practitioner Networks in Essex. We are continuously improving and building up this bank of info, so please contact us on [email protected] if you would like us to list and promote an artist network in your area.
Networks so far include:
BasArts Index | Clacton Creatives | Creative Colchester | Essex Film Collective | Ignite Chelmsford | Metal New Artist Network | Southend Creative and Culture Network | Southend Creative and Culture Network | We are Creatives Thurrock | YAY mates
---
BasArts Index
bas-arts-index.com
Facebook @bas.arts.index
Instagram @basartsindex
Bas-Arts-Index is a home for Basildon's creatives to connect and collaborate. We are Basildons first interdisciplinary, artist-led directory/network. Our mission is to provide an online space for Basildons creative individuals, groups and organisations, born, living, working in or making work about the Basildon Borough. We hope to connect local creatives which in turn will generate activity, collaboration and to help support a cohesive local arts ecology. Basildon as the borough currently includes: Basildon, Laindon, Langdon Hills, Pitsea, Vange, Billericay and Wickford.
Clacton Creatives
linktr.ee/clactoncreatives
https://www.facebook.com/groups/725842749015710/
www.eventbrite.com/o/clacton-creatives
Bringing Clacton's creative community together, this group supports practitioners by sharing information about exhibition, commission and funding opportunities, as well as organising regular Mixers for all creatives to network, connect and collaborate with others in a relaxed and friendly environment.
Creative Colchester
creativecolchester.org.uk
[email protected]
Creative Colchester is the partnership for the cultural, creative and digital sector in Colchester. We bring together big and small organisations, artists, freelancers and businesses, including all five of our National Portfolio Organisations, the University of Essex and Colchester Institute. Creative Colchester runs networking, skills training and professional support, and has recently been awarded funding to deliver an exciting programme of monthly mini-festivals in the city centre over the next year. We are also a platform to promote and share resources and opportunities for practitioners in the sector, and to signpost you to people and organisations who can help you develop your practice, and we have an online directory which is free to join and use, and regular socials. Sign up to the mailing list online to hear about opportunities and events.
Essex Film Collective
https://essexfilmcollective.com/
A community of Essex-based creatives who work across all areas of the film industry. With regular meet-ups, guest speakers and workshops which members can come along to, as well as networking nights.
Ignite Chelmsford
ignitechelmsford.org.uk
[email protected]
Ignite Chelmsford is a free network set up to promote a thriving creative community in Chelmsford, by reflecting and channeling the voice of Chelmsford's creative community to influence strategy and investment; bringing creative people together to collaborate and be inspired; and showcasing the work of Chelmsford's creative community. There are a number of ways to get involved, including signing up to their mailing list to receive monthly newsletters, joining the Member Directory, attending Ignite Socials on the second Thursday of each month, following them on social media via Facebook and Instagram, or joining the Friends of Ignite mailing list. They also invite creatives to write blog posts, and attend monthly Online Collaborative Hubs where creatives and cultural organisations working locally get together to share ideas, resources, and problem solve to support one another's work.
Metal New Artist Network
metalculture.com/projects/metal-new-artist-network/
A free training programme for artists who are early in their practice. Join online and attend artist talks, apply for residencies and take part in mentoring and collaborative projects. Led by Metal, located in Southend, Peterborough and Liverpool, open to artists across the UK whilst offering focussed space for those living and working in our cities.
Southend Creative and Culture Network
www.southendculture.co.uk/sccn
facebook.com/groups/318486339760240/
Free to join, open to all art forms as well as individuals, organisations and collectives. With regular meet-ups and networking events, always free to attend and great for sharing your work, finding collaborators and building your creative contacts.
We are Creatives Thurrock
An online creative hub for Thurrock promoting and improving the art and culture in the borough.  We are a social enterprise increasing public engagement in the arts, boosting community connectedness and using art as a tool to enhance well-being.  Through art we are breaking down community divisions, decreasing social isolation and highlighting mental health matters.
YAY mates
https://www.yaymates.com/
https://www.facebook.com/groups/yaymates/
YAY Mates is an informal group of artists and their friends from East London / Essex (based in Havering) that is welcoming of members from here and outside of the area – with a mission is to create a connection point for artists and to create projects together to improve our local cultural landscape and harness more opportunities together. The YAY Mates organising team is made up of three collaborative art organisations based in Havering: Bluerskies Creatives, Brennan & Burch, and The NO Collective.