Back
Creative Diversity Hubs: Shabnam Shabazi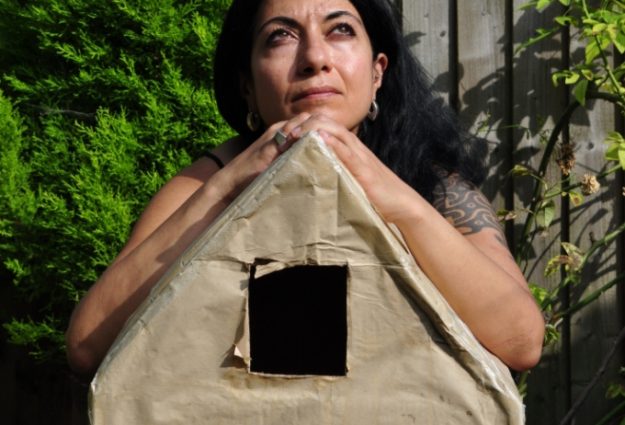 Between 2013 and 2015 Essex Cultural Diversity Project commissioned 7 artists or arts organisations to create new artwork, as part of our Creative Diversity Hubs project, which connected with and celebrated Essex communities.
Shabnam Shabazi is a multi-disciplinary 'artivist,' a maker and enabler of creative projects. Working with object, video/digital media; text, performance, collage and installation. Participation and creating platforms to give voice to important issues are at the heart of Shabnam's practice.
Shabnam Shabazi's work is autobiographical and archival. Exploring notions of home, place, displacement, identity and the body. Recent and ongoing research includes exploring the idea of the body as a house and investigating stories from ourselves, stories from within. The interstices and intersections between art forms and cultures animate her practice. Committed to a 'without walls' approach. Interested in site-specific work and subverting use of existing spaces.
Shabnam was commissioned by Essex Cultural Diversity Project to curate the first edition of Making the Invisible Visible, an online archive of short films exposing the personal stories of multicultural artists across a range of art forms and their journeys of how they got into the arts.