Back
Beach of Dreams: Fotis Begklis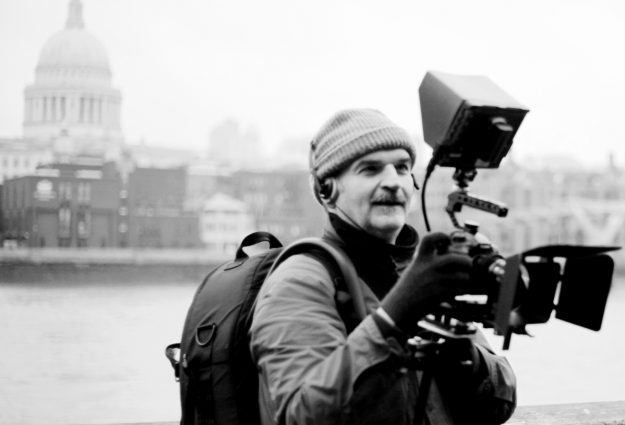 In Summer 2021, Essex Cultural Diversity Project was a partner in Kinetika's Beach of Dreams. As part of the project, we supported digital filmmaker Fotis Begklis to create a new piece of work.
Beach of Dreams was an epic journey to discover the hidden gems of the East Coast of England, inviting collaboration from communities and artists in Suffolk, Essex, Southend, and Thurrock. Kinetika's Artistic Director, Ali Pretty, and Guardian journalist Kevin Rushby walked the coast throughout the summer, inviting artists, writers, scientists and local residents to join them in the 500 mile collaborative journey.
Fotis's film is a cinematic poem, created of the 'dreams' participants shared along the way, as well as asides and digressions, forming a portrait of the physicality and human effort of the long coastal path journey, where multiple voices, geography and imagination meet. The film collects images and offers up memories of the journey for those who weren't there; the camera, an outsider to the journey and the places it witnesses, evokes a sense of purpose and belonging.
Beach of Dreams: 2024
To enable the ambition that this impactful project is adopted further afield, Kinetika is partnering with Creative Lives to widen its reach across the UK and Ireland in 2024. Find out more at kinetika.co.uk/beach-of-dreams. If you are interested in being part of Beach of Dreams 2024, contact Ali at ali@kinetika.co.uk
---
About the Artist
Fotis Begklis is a filmmaker, researcher and educator, who has worked across commercial and independent film projects for many years and teaches at the University of the Arts London. His latest poetic documentary Grand Tour a film in-debt(ed) was premiered at the Thessaloniki Documentary Festival in June 2021. Grand Tour was also selected as part in the Acropolis Remix | Embraces: Utopian Proximities 2021 exhibition.
Fotis Begklis on Vimeo | themanwiththeinteractivemoviecamera.me.uk | Kinetika Beach of Dreams website
Pictured above: Fotis Begklis filming at the Beach of Dreams project
---