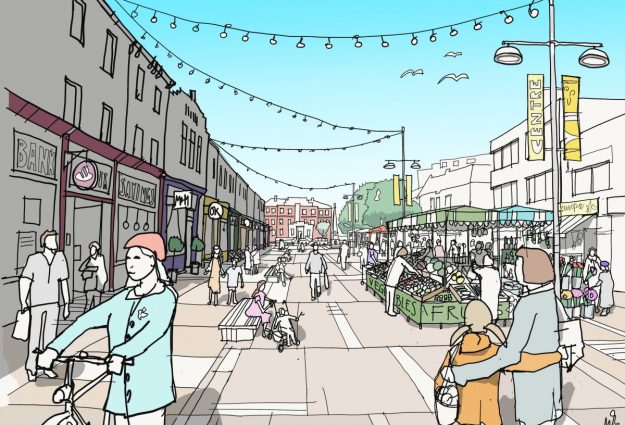 Arooj Khan was selected for our place-based artist commission in Grays, delivering a new project that starts in Spring 2019.
What does Grays look like to you?
What's your most and least favourite area of Grays?
How does your background affect how you engage with your local area?
By adding layers of meaning to more conventional maps of Grays, Essex based artist Arooj Khan sought to answer these questions and more.
Between February and April 2019 Arooj hosted a number of community mapping workshops with local residents within community spaces in Grays, in order to create a series of alternative cartographies of the local area.
The alternative maps represented the lived experiences of individuals from all social and cultural backgrounds, to explore the intersections between the increasingly diverse local population of Grays and the ongoing regeneration within Grays and across wider Thurrock.
"I am incredibly excited and humbled to be working with Essex Cultural Diversity Project as well as the local residents of Grays on this timely commission. Grays is undergoing a considerable amount of change, spatially, economically and culturally. This affects how residents engage with the local area, for example what routes they may take, where they may seek employment etc. Given the ongoing changes, now is an important time to re-map Grays, by creating more nuanced maps of the area based on the local knowledge and the lived experiences of those who know it best, the residents of Grays." Arooj Khan