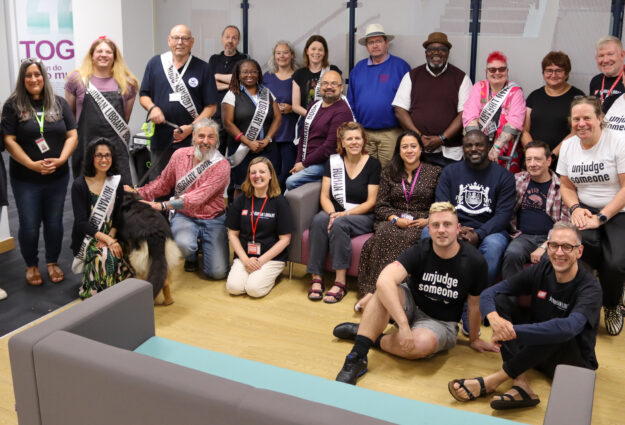 The Human Library
Essex Cultural Diversity Project has been working in partnership with the Human Library Organisation and venues in Essex to bring The Human Library to the county as part of the Essex Book Festival.
Human Libraries take place all across the world. Just like in a real library, a visitor to The Human Library can borrow a book from a range of titles. The difference is that books are PEOPLE, and reading is a CONVERSATION. Books in The Human Library come from all walks of life, and each has an experience to share.
The Human Library has so far taken place in Chelmsford Library as part of Essex Book Festival 2023, and at the Mercury Theatre in Colchester for the 2022 festival.
One Reader said "I was curious about this event. I'm a highly curious person and love to find out more about others, their stories and how they came to be where they are today. Today's conversations enabled me to consider different lived experiences, how we label people, why we insist on labeling people and importantly the richness and beauty of humanity and my neighbours."

One Human Book said: "I have been a reader in the past, and found it enlightening, but I have to say, being a book was really emotional. I felt like I had really done some good. It's ALL about dialogue. It's ALL about treading in another's shoes. I wish these events were mandatory. I truly believe it would erase racism, sexism, ableism and every other -ism if we just heard each other's stories."
The Human Library in 2022 was organised by Essex Cultural Diversity Project as part of Essex Book Festival, in close partnership with The Human Library Organisation. It was supported through Colchester Borough Council's Cultural and Creative Events Fund and hosted by the Mercury Theatre. In 2023 worked closely alongside Essex Libraries and staff at Chelmsford Library.
The event is part of the Stand Up For Diversity series, initiated by Essex Book Festival and Essex Cultural Diversity Project to bring together those who want to champion diversity in the arts and in our communities.
---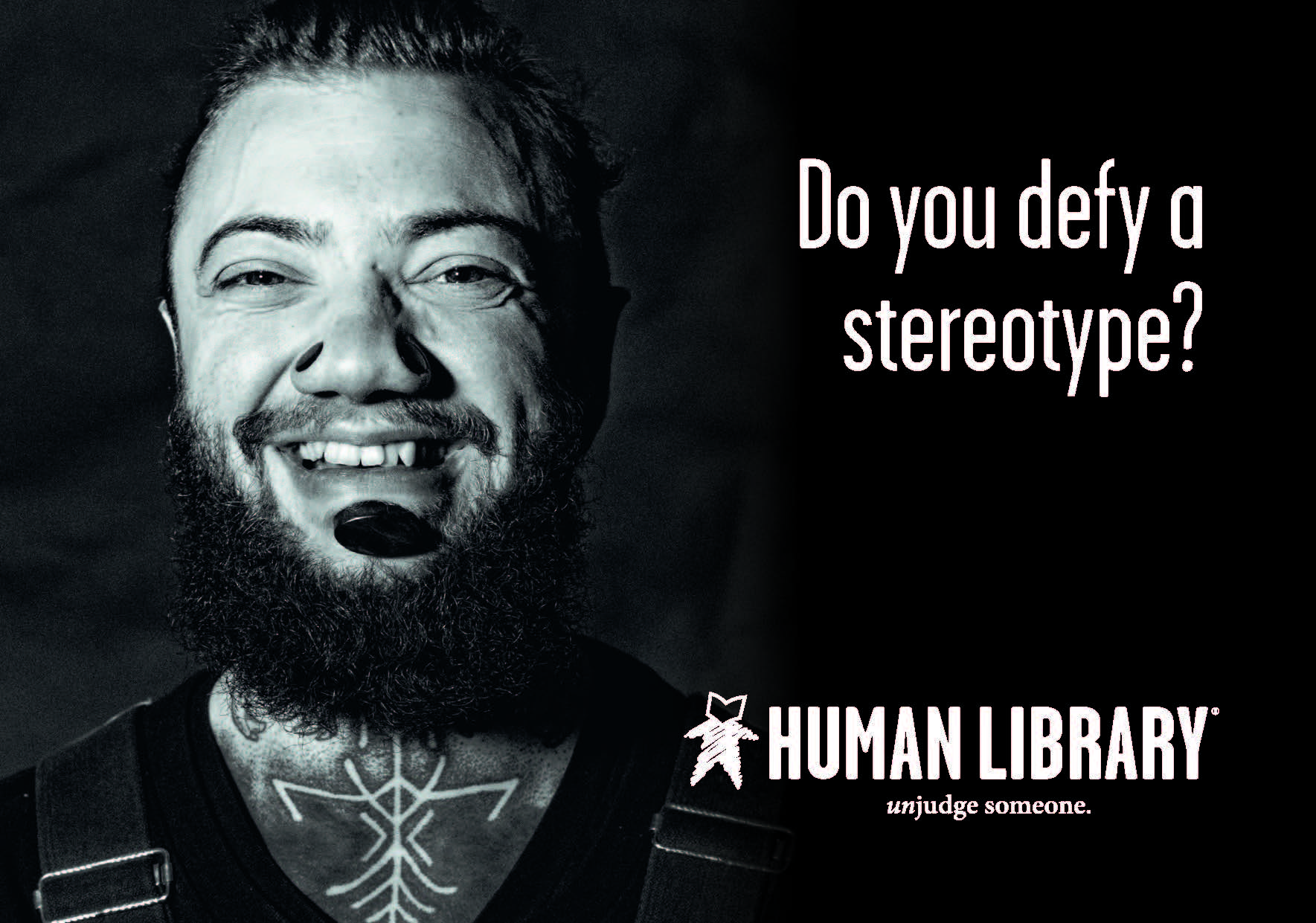 Want to be Human Book?

Do you defy a stereotype? Are you like an open book and do you have valuable experiences that readers could benefit from learning about? Are you motivated to help challenge stigma and stereotypes through dialogue and personal conversations? Then maybe we can publish you to our readers.
The Human Library Organisation is always looking for Human books for future events, building up a network of local organisers and book depots around the world, that not only recycle Human Books, but also ensure they are well kept in between events.
Being a book in the Human Library is more than you expect and something you will never forget. It is also an opportunity to meet a lot of people that are different from you and yet you will find you share a lot in common.
Sound interesting and exciting? Then contact Jo on [email protected] for a chat, or fill in the online form at the Human Library Organisation's website
---