Back
BBC Essex interview: Festival of Jiangsu and Colchester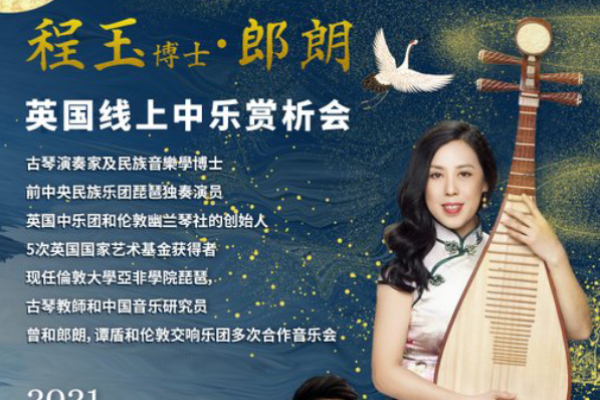 BBC Essex presenter Rob Jelly chats to those involved in the Festival of Jiangsu and Colchester on Essex Voices, their weekly programme that focusses on community. 
Festival of Jiangsu & Colchester Director Simone Xue and Indi Sandhu, Creative Director of Essex Cultural Diversity Project, talk about forthcoming festival events, talks, exhibitions, and workshops. They will also be joined by established and renowned Chinese artists Bing Bing Lu and Dr Cheng Yu. 
---
The Festival of Jiangsu & Colchester 22-29 May 2021
The Festival of Jiangsu & Colchester 2021 is a one-week online festival celebrating the rich diverse Chinese communities in Colchester and Tendring through online platforms, from a range of events, community engagement and participation through online workshops. The festival showcases quality work with partners in China, Jiangsu Performing Arts Group and Essex based Chinese artists through a range of performances including dance, music, and visual arts.
Each day new events will be added to the festival website for people to watch at their own convenience.
---
BingBing Lu
One of today's outstanding Chinese pianists, BingBing Li has performed around the world as a soloist, chamber musician, and recording artist with Naxos. Praised for her highly imaginative and musically intelligent playing. Her performance has been described in the London Times as having 'vigour and authority, an outstanding pianist with genuine brilliance and phenomenal artistry.'
Since moving to the UK, BingBing's debut included at the Wigmore Hall, Queen Elizabeth Hall, St. John's Smith Square, and in major music festivals around the world such as the Santander, Messiaen, Norfolk and many more. She went on to perform in music conservatories and concert halls in the US and Europe both as a recialist and with orchestras.
BingBing Li is piano professor of many institutions. Having taught at the Royal Academy of Music before joining at the Royal Conservatoire of Scotland, later appointed at Chetham's School of Music and Royal Northern College of Music.
---
Dr Cheng Yu
Cheng Yu, formerly a pipa soloist with China's National Orchestra, is a leading UK-based Chinese musician and ethnomusicologist with an international reputation. She is a virtuoso pipa (4-stringed lute) and guqin (7-stringed zither) player with Bmus (distinction, China), MMus and PhD (SOAS, Univ. of London) degrees. She is the founder of the UK Chinese Music Ensemble (1998), the London Youlan Qin Society (2003) and the award-winning Silk String Quartet (2007). She is based in London and teaches and researches at SOAS, University of London.
Cheng Yu regularly plays both traditional and contemporary music, has given concerts in more than 40 countries and has published 12 CD albums and many articles on Chinese music. She has performed works by Tan Dun, Philip Glass, Karl Jenkins, Judith Weir and Peter Wiegold, and performed with Lang Lang, Matthew Barley and Damon Alban.
---