Back
ECDP RADIO in conversation with Lata Upadhyaya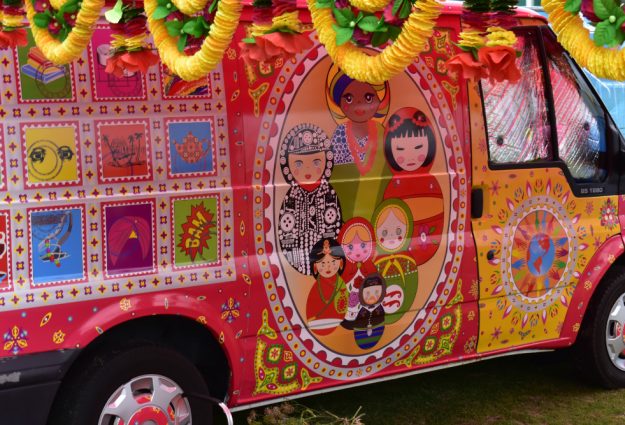 Welcome to the third episode of ECDP Radio. In this episode Nita Jhummu talks to Essex based artist Lata Upadhyaya. In this special interview Lata talks about her background, the 'Essex Man' and 'White Van Man' stereotypes, and her recent work 'Transit', a mobile work of art, social space and travelling art gallery.
---
About ECDP Radio
ECDP RADIO compliments our recently launched ECDP TV, which features a range of new content related to our work across Essex and the East Region, housed on our website, YouTube and other online channels. Over the last few months we've also been working in partnership with BBC Essex, appearing regularly on Essex Voices, their weekly radio programme that focuses on community.
"ECDP RADIO is an exciting opportunity for us to create new digital content for our online platforms, allowing us to engage and keep connected with our audiences. It builds on our bank of digital experiences created during lockdown, which will have a long lasting legacy for all to enjoy" Indi Sandhu, ECDP Creative Director.
---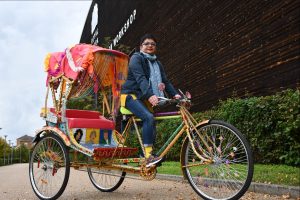 About Lata Upadhyaya
Lata Upadhyaya is a British Indian visual artist and social commentator, who migrated to the UK in the late nineties. Her socially engaged practice focusses on heritage and culture through the impact of people and place. Her own British Asian identity and experience of migration from East to West informs and inspires others to share and represent their own experiences.
Lata's work represents the valuable contribution that immigration has made to British society, questioning the context of Britishness and what this means in relation to identity.
Lata holds two Masters in Fine Art, from MS University Baroda, India and The Slade School of Fine Art, London.
---
About Nita Jhummu
Nita Jhummu is an award-winning radio broadcaster having won "Presenter of the Year" at the HBA National Hospital Radio Awards in Bolton in 2017, as part of the Hospital Radio Chelmsford team. She currently presents popular show, "City Talk" on Monday nights on Chelmsford Community Radio (CCR 104.4FM) and has a real passion for radio – be that talk shows or feel-good music.
Aside from radio broadcasting, Nita has a background in financial services and data analytics. Nita is a graduate of the London School of Economics and having worked for prestigious companies such as Citibank, Deloitte and Lloyds Banking Group, Nita is now working for a specialist lender who focus on niche mortgages, development, construction and asset finance.
Nita is from Brentwood and her heritage is from Mauritius. Her parents were instrumental in setting up the Essex Hindu Dharma Society which was a group set up in Brentwood in the 1990s and is still going strong today from it's base in Witham. Nita's favourite foods are her Mum's dholl puri and her Dad's rougaille – both yummy traditional Mauritian foods.
Nita is looking forward to joining the Essex Cultural Diversity Project and presenting for ECDP Radio!
---