Back
Seema Anand Storytelling: The 3000 step stories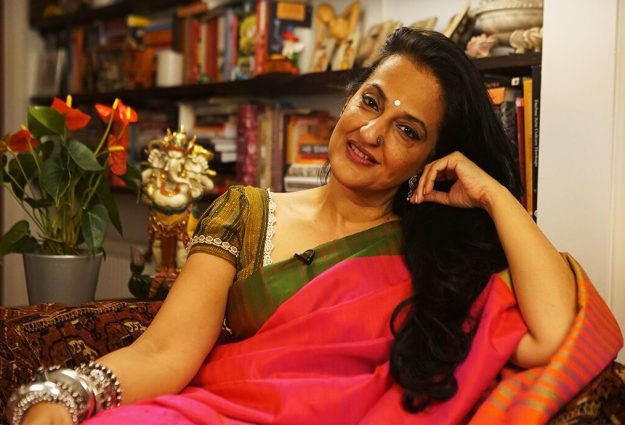 Seema Anand, artist, storyteller and Narrative Specialist, tells a series of stories designed to last 3000 steps. These stories, hosted on Spotify, aim to get your mental and physical health peaking again, with music by Merlin D'Souza to keep the pace.
This exercise podcast can be accessed on smart phones, iPod and tablet, and are modelled partially on the NHS exercise programme Couch to 5K and an ancient Indian tradition of Vyama, an exercise routine where each milestone is rewarded with a story. Stories will have exercise instructions built in – when to change walking pace, when to stop for stretching.
Whether used as a guide to walking and stretching to short stories for community elders, to exercise companions for the younger generation, these stories are especially narrated to appeal to BAME communities. We found that it has been especially isolating for the elderly during the lockdown causing a great deal of emotional stress resulting in mental health issues.
These stories will be especially geared towards raising spirits and getting listeners moving at the same time.
---
Listen to the stories below or via this link to Spotify 
---