Back
Ten Pound Poms: Promenade Performance and Exhibition
Wednesday 10 Aug 2022 - Thursday 11 Aug 2022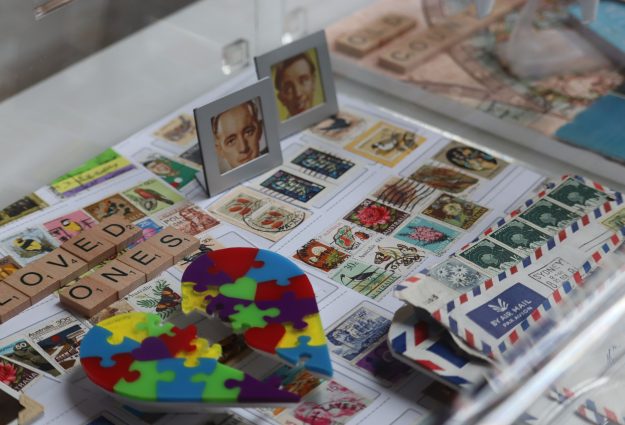 Ten Pound Poms
Promenade Performance and Exhibition
Tilbury Port
10 & 11 August 12-2pm (performance at 1pm)
Head to Tilbury Docks on 10 & 11 August to discover the stories of the Ten Pound Poms, who traveled from Tilbury Port to Port Adelaide to start a new life in Australia.
Time Will Tell will debut a special promenade performance, devised alongside community participants in Essex and Australia. Performed in both the UK and Australia, the piece explores stories of the Ten Pound Poms against a wider background of people throughout history dreaming of travel, of far-off places, of success and happiness, excitement and fulfillment.
Artist Lata Upadhyaya will also present 'Populate or Perish', a series of new work based on the experiences of migrants that left the UK to start a new life in Australia, representing their real life experience of each stage.
Free event and open to all, no booking required.
Share this event on Facebook: https://fb.me/e/2AJ7rQfsc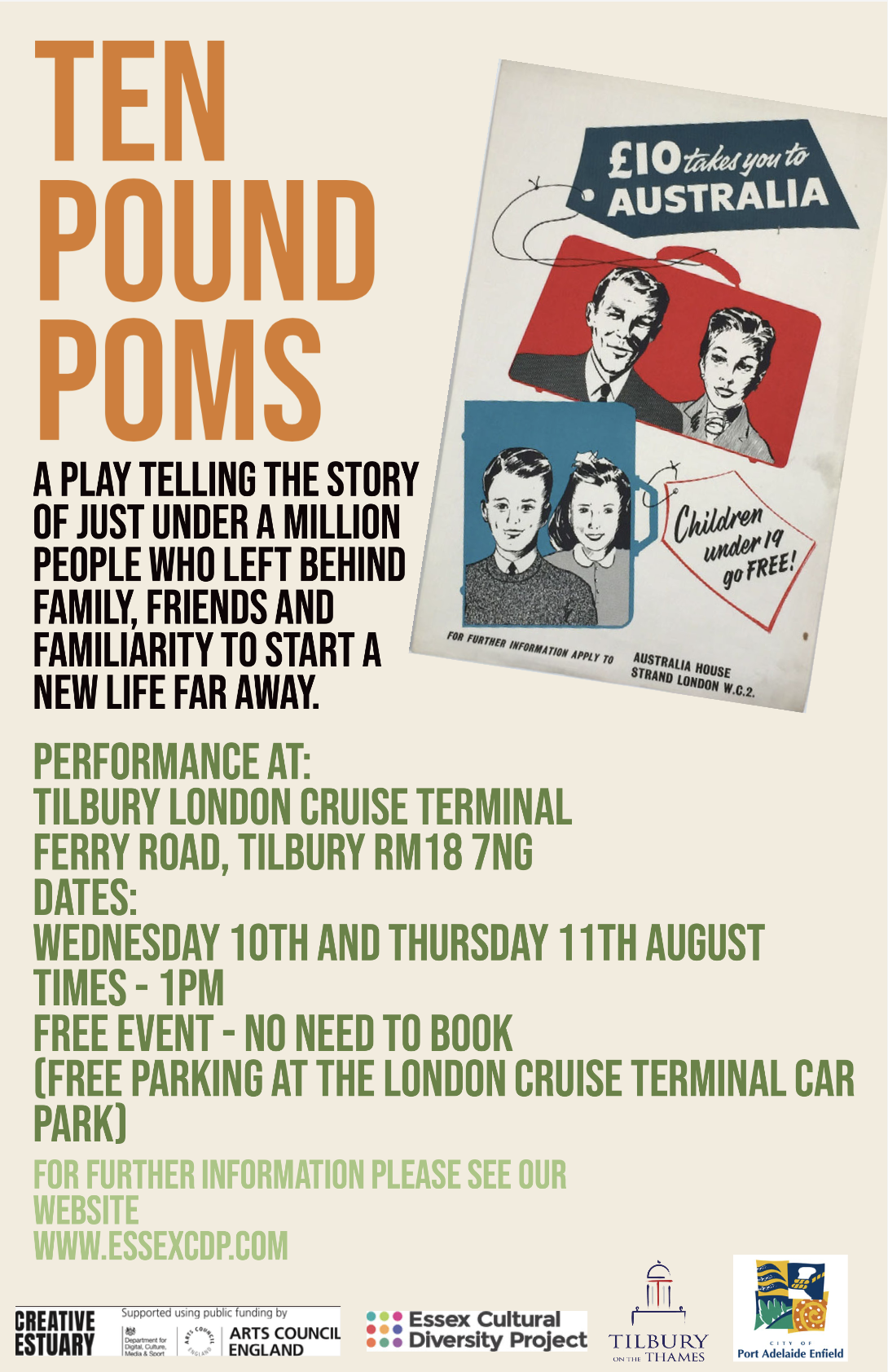 Time Will Tell's Ten Pound Poms project is an Essex Cultural Diversity Project and Creative Estuary co-commission, working in collaboration with Port Enfield Adelaide Council, History Trust of South Australia and Tilbury on the Thames Trust. It is funded by Arts Council England, The Department for Digital, Culture, Media and Sport funds the Cultural Development Fund which is administered by Arts Council England.
Venue: Tilbury London Cruise Terminal, Tilbury Docks, Ferry Road, Tilbury RM18 7NG
Free event, no booking required
---