Back
Global Village Doddinghurst
Sunday 23 Jul 2023 2:00 PM - 4:00 PM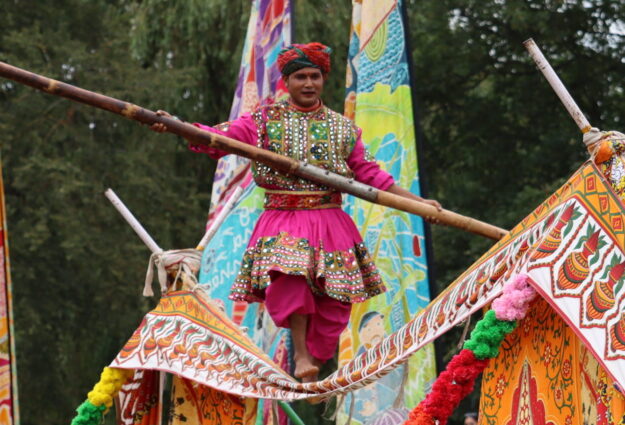 Global Village Doddinghurst
Sunday 23 July 2-4pm
Doddinghurst Village Hall
Global Village at Doddinghurst Village Hall near Brentwood took place in July 2023, in honour of Princess Helen of Karpurthla.
There were Indian acrobatics by Circus Raj, African storytelling with Usifu Jalloh, Indian food and Henna hand painting with Jity Bajaj. We also be sharing the story of Helen Rundheer Aluwalia, the Indian Princess buried at All Saints Church, with a pop-up exhibition and a talk by Rav Singh from A Little History of the Sikhs.
The event was supported by Arts Council England and a community fund grant from Brentwood Borough Council.