Back
Lata Upadhyaya's Transit: The Identity of a White Van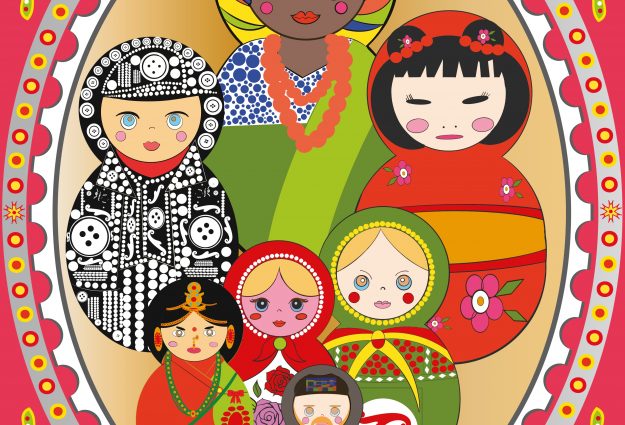 Lata Upadhyaya's new installation at Firstsite in Colchester, Transit: The Identity of a White Van opens on Friday 11 May, and will be in situ until 17 June 2018. 
Transit: The Identity of a White Van is an artwork by Essex based artist Lata Upadhyaya. An ordinary white Ford Transit van has been transformed, enveloped in a graphic design that reflects the rich diversity of contemporary Britain and the communities living in Essex.
Originally from Assam, in India, Upadhyaya first came to live in Essex thirteen years ago. Transit brings together cultural signifiers from the two places she has called home – the stereotype of British 'White Van Man' first coined in the late 1990's, and South Asian truck art; vehicles decorated with elaborate patterns and calligraphy.
Included within Upadhyaya's artwork are Matryoshka dolls, most commonly known as Russian dolls (themselves inspired by similar ornaments first made in Japan), representing the range of communities who live in Essex and the valuable contribution that immigration has made to British society.
When researching designs for Transit, Upadhyaya hosted a series of workshops across Essex, inviting members of the public to draw their own identities and represent the things that are most important to them.
The dominant theme that emerged from the individuals and communities that participated was that we have far more in common than not. These personal reflections have been used by Upadhyaya to inspire the vivid design that now embellishes and patterns the Ford Transit.
Transit: The Identity of a White Van is made possible through Firstsite's partnership with Essex Cultural Diversity Project. The artwork is supported using public funding by the National Lottery through Arts Council England, Essex County Council and Thurrock Borough Council.
The van will also be making an appearance at our Festival of Thetford & Punjab, taking place this Summer.