Back
Supporting South Asian Heritage Month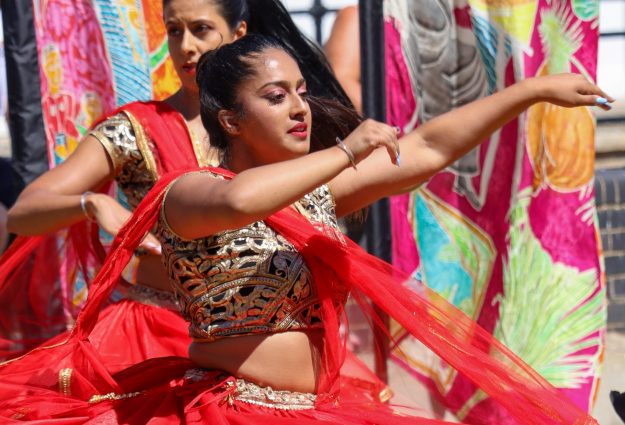 Essex Cultural Diversity Project once again supported South Asian Heritage Month, which ran this year from 18 July to 17 August 2022.
South Asian Heritage Month is in its third year, and the theme for 2022 was Journeys of Empire. The theme also incorporated two major anniversaries taking place in 2022; the 75th anniversary of the independence of India, Partition, and the creation of Pakistan (later known as East and West Pakistan); and the 50th anniversary of the expulsion of Ugandan Asians by Idi Amin.
Events that explored some of these themes included our Festival of East Anglia & Punjab, and we supported news items on ITV Anglia, as part of our role on the Inclusion and Diversity group, attending local and national panel meetings.