Back
Sharing Good Practice: Jenny Williams interviews Indi Sandhu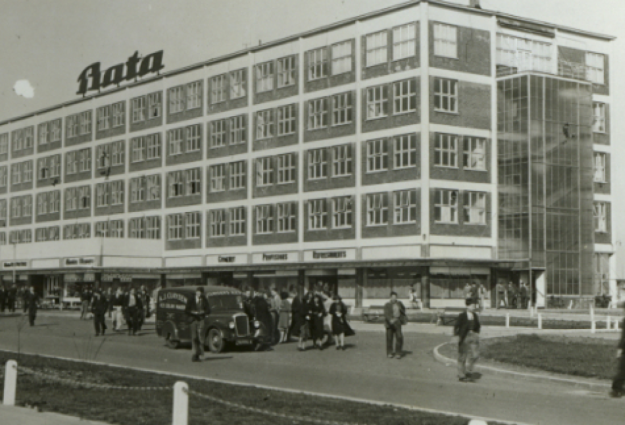 As part of our Elevate Uplift collaboration with Take the Space, Essex Cultural Diversity Project aims to share good practice with partners and like-minded organisations. Jenny Williams from Take the Space gets the lowdown from Indi Sandhu about his latest heritage project By Thames to All People of the World and finds out why it's important to him that heritage reflects all of the diversity of our communities.
Why did you call it By Thames to All People of the World?
To mark the anniversary 60th Anniversary of "Secundum Tamesim Quovis Gentium" which has been the motto for Thurrock Council since 1957 and literally means "Along the Thames to all the peoples of the World". Symbolically, it reflects on Thurrock as a place influenced by people coming into the docks and making an impact on the rest of the country.  So we thought that was really apt, and a great way to celebrate the diverse communities that have made an impact on Thurrock and the rest of the country – either through industry or events. So we focused on exploring the heritage of Thurrock's Nepalese, African Caribbean, Czech and South Asian communities.
What did you find out?
There are so many stories to tell – we just scratched the surface really! We explored the heritage of Bata – it was a major Czech firm that made shoes, and they set up a factory in Thurrock that the locals called Bataville. You see, not only did they set up a factory – but also houses, community centres – so they created community. We met with one of the people who had lived as a child on the Bata Estate – and we discovered just how multicultural it was. This image (as seen above) is one of my favorite showing Sikh employees of Bata finishing off their shift from the Factory wearing their turbans – so it was a welcoming place for all people from different backgrounds. When you think of it – that was in the 1950's and shows just how forward thinking Thurrock was – and still is in many ways. We have so many different communities that settle here – some move on and some have stayed.
What was most memorable about the project?
What I loved was working with new people – so we had a call out for Community Curators – local people who wanted to get involved. That was really special, as our Community Curators were from the communities themselves, so they collected a lot of materials and photographs from people they knew. Those things that were just on the mantle-piece or in the box of old photos took on new meaning – and together it became a story of Thurrock and all the people they had known along the way. Some of the materials are no on permanent display at Thurrock Museum, so its great that all these communities now have a presence in the Museum – permanently.
Tell me about the Community Curator
The Community Curators were all volunteers – so I wanted to make sure that they enjoyed what they were doing and get involved in training in digital archiving and coming to schools workshops or learning about how to catalogue materials for the Museum.
At the end of the project, we celebrated with food, music and a talk at the Museum – so it was a brilliant way to bring people together – and that's what heritage projects like this can do – bring people together to share experiences. Somebody said at the event that it felt great to talk with people that they wouldn't have before – but of course their stories were so similar, all coming to the UK with a suitcase.
All these communities of the world are connected to Thurrock and it was great to celebrate that!
So What's Next?
I would love to see other communities to come on board and think about focussing on their stories, traditions and customs – and it's a way of sharing it with other people. I found Heritage Lottery Fund to be a really open and accessible funder, so if people have an idea about heritage, they should think about applying.
Also, we have got a project that we are delivering with Norfolk Museum to tell the story of prominent, but not well known story of Maharaja Duleep Singh to mark the 125th Anniversary of his death. The Maharaja lived in Elveden near Thetford and through this story we are linking the cultural heritage and tradtions of Thetford & Punjab through a festival in July 2018. We have received funding from Heritage Lottery fund to support this project in partnership with Norfolk County Council Museums, Library and Arts Services.