Back
Global Village at Lesnes Abbey
Saturday 25 Sep 2021 12:00 PM - 5:00 PM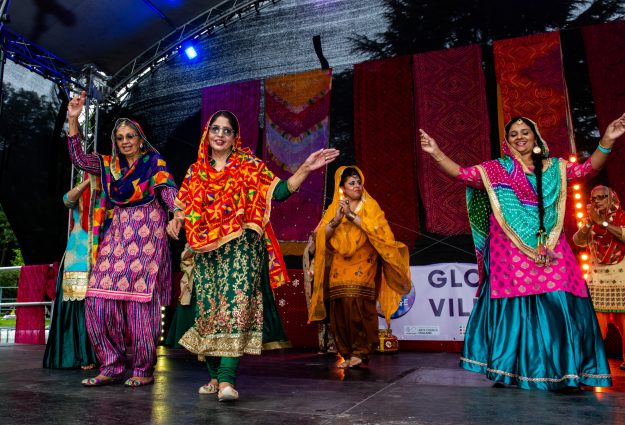 Global Village
Lesnes Abbey Woods
In September 2021 Essex Cultural Diversity Project presented Global Village, hosted by Lesnes Abbey Woods in Bexley, featuring live acts and performances celebrating diverse music and dance from all corners of the globe.
Framed by large, colourful flags by our friends at Kinetika, the main stage hosted performances introduced by Jo Melville, including Phase 5 Steelpan band, Dynamix Youth Dance, Folk Dance Remixed,  Epika Dance, Alai Sanfo, Kent Saheli Group and Angelane Jazz Trio. There was also yoga, tai chi, world food stalls, clothes stalls, woodland activities, maypole dancing and henna handpainting.
Global Village highlights, Lesnes Abbey Wood, September 2021
Global Village Lite at Cressing Temple Barns in August 2021
Global Village at Metal's Village Green in 2019
---
Global Village Lite is part of the Global Village Green Spaces project funded by Arts Council England, Essex County Council and ActiveEssex to celebrate diversity, engage local communities and encourage activity across Essex in the county's wonderful parks and green spaces. The event is part of the Essex Book Festival 2021 Finale.