Back
Fighting the First and Second World Wars
Saturday 8 Jul 2023 10:00 AM - 5:00 PM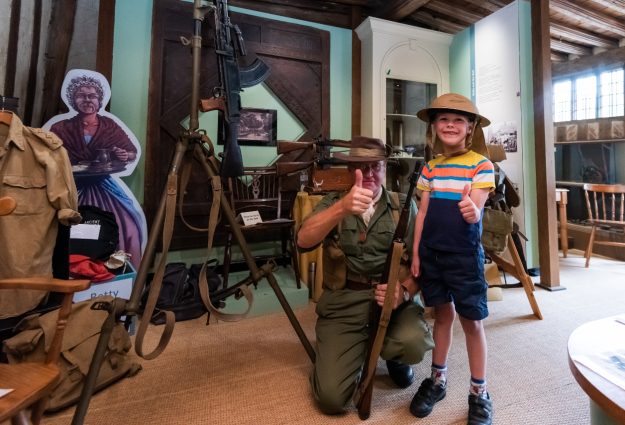 Fighting the First and Second World Wars
Family Event at Ancient House
Saturday 8 July 10am to 5pm
For the Festival of Thetford & Punjab 2023, Ancient House Museum of Thetford Life in Norfolk invites you to join them for a free weekend of special activities and events.
Meet costumed characters to find out about the British and Indian servicemen commemorated at Thetford Cemetery. Learn about life in the army and make your own badge to take home. Meet a Red Cross Nurse and learn about Princess Sophia Duleep Singh's work during the First World War. Also enjoy a pop-up exhibition about Maharajah Duleep Singh. Explore Anglo-Sikh relics using a touch screen from Sikh Museum Initiative.
[post image courtesy / copyright Ancient House Museum]
---
Festival of Thetford & Punjab 2023
Friday 7 July – Sunday 9 July
This event is part of Festival of Thetford & Punjab 2023, which takes place in venues across the town, as part of a whole weekend of cultural celebrations inspired by the life and legacy of the Duleep Singh family, the last Royal Family of the Punjab who lived in Norfolk. There'll be talks, workshops and activities for all to enjoy, as well as the Thetford Mela on Sunday, with performances from Circus Raj and the Rajasthan Heritage Brass Band, bhangra dancing, Sikh martial arts, dhol drumming and more.
Read the full programme at http://thetfordpunjabfest.com